Natural Regional Parks in Provence
What about nature tourism?
The south of France offers different landscapes to its travelers. If you go to the West side you will not have the same views as in the East side. Provence is located in the eastern south of France in Provence-Alpes-Cotes-d'Azur region (In a shorter way we call it PACA region). In Provence and its borders, the landscapes are breathtaking. From Camargue to the Gorges du Verdon, come with us discover the nature, the landscapes, the beautiful villages and the historical cities of Provence.
There are plenty of natural regional parks you can go to. Camargue, Luberon and Verdon are part of these parks. Going to visit them is a great way to enjoy your holidays; a lot of activities are possible: hiking, biking, horse riding, canyoning, canoe, climbing, scuba diving in the Mediterranean Sea etc. Moreover, you can go visit the cities located in the parks and next to them, in order to discover the historical and architectural heritage of southern France.
Camargue: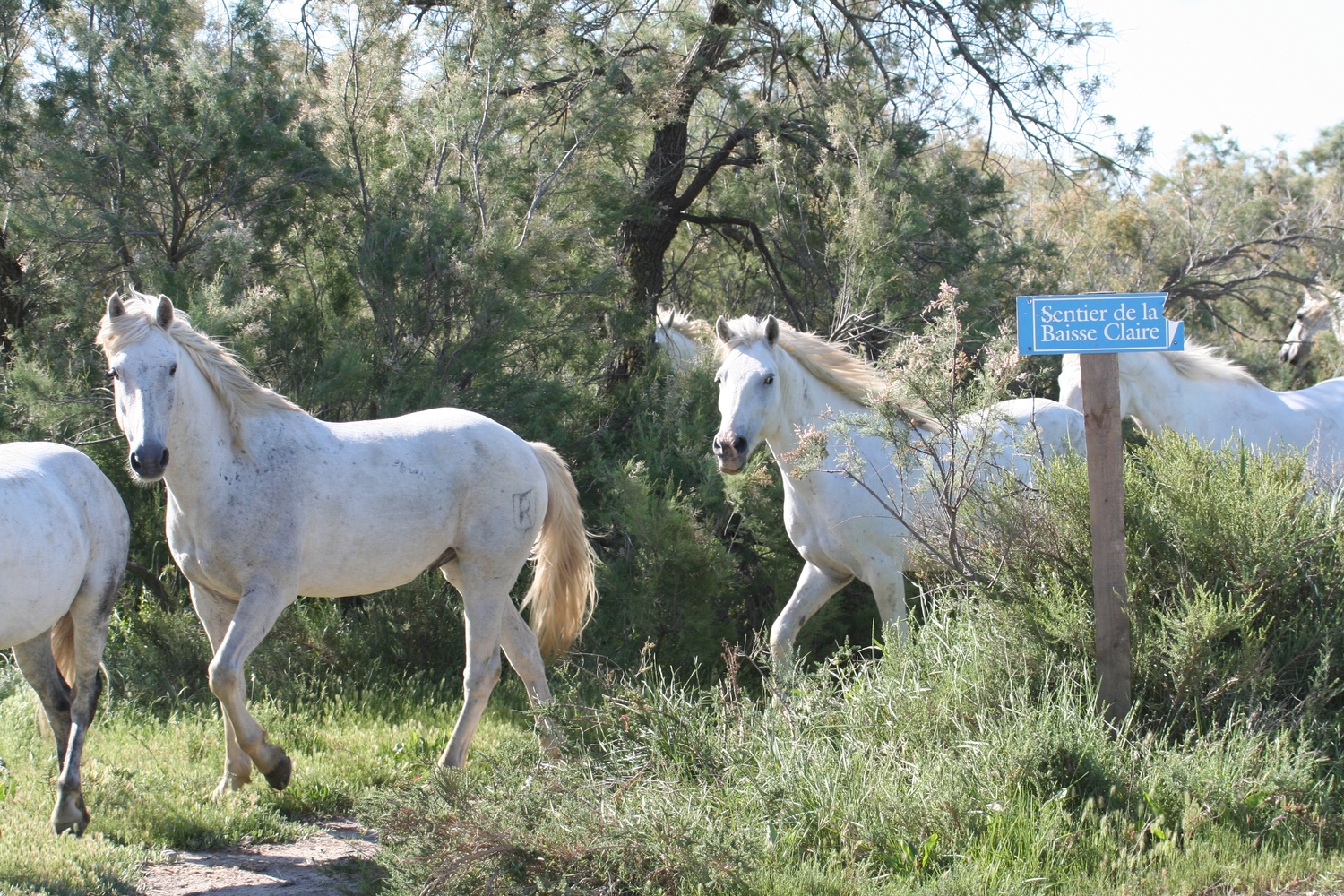 Camargue borders the Mediterranean Sea and houses numerous of animal and vegetal species. It has a flat relief but hosts different environments. The littoral is entirely sandy but there are parts with swamps, or with "sansouires" which are salted soil steppes where grow particular plants. For the ducks and water birds, the region is a migratory stopover. In summer we can count until 30 000 flamingos, in fact, Camargue is the only place in Europe for the reproduction of this animal. But be aware, Camargue is also known for its mosquitoes!
If you love horse riding Camargue is the perfect region, in the regional park you can have a horse ride, they are very common. Moreover, you can go visit a bull ranch and sometimes horse ranch too, called in French "Manade". You can then see how the guardians keep their herd of bull and horses. And of course, you can have basic walks around.
Parc Ornithologique de Pont de Gau: The park is organized in order to observe the birds in their natural environment and life, in total freedom. By foot, it takes about 1 hour and 30 minutes to see.
Cities you can see and stay in:
-The Camargue's capital: Les Saintes Mairies de la Mer, is located at the south of Camargue, bordering the Mediterranean Sea. The city preserves its historical past with its narrow streets and is each year a place of pilgrimage, in addition of being a seaside resort.
-Aigues Mortes: Its particularity comes from the fact that the town is between ramparts, it is still a mediaval styled city. It is surrounded by salted soil, swamps, and ponds. As you can see in the picture, the salted soil gives the water a pinky color.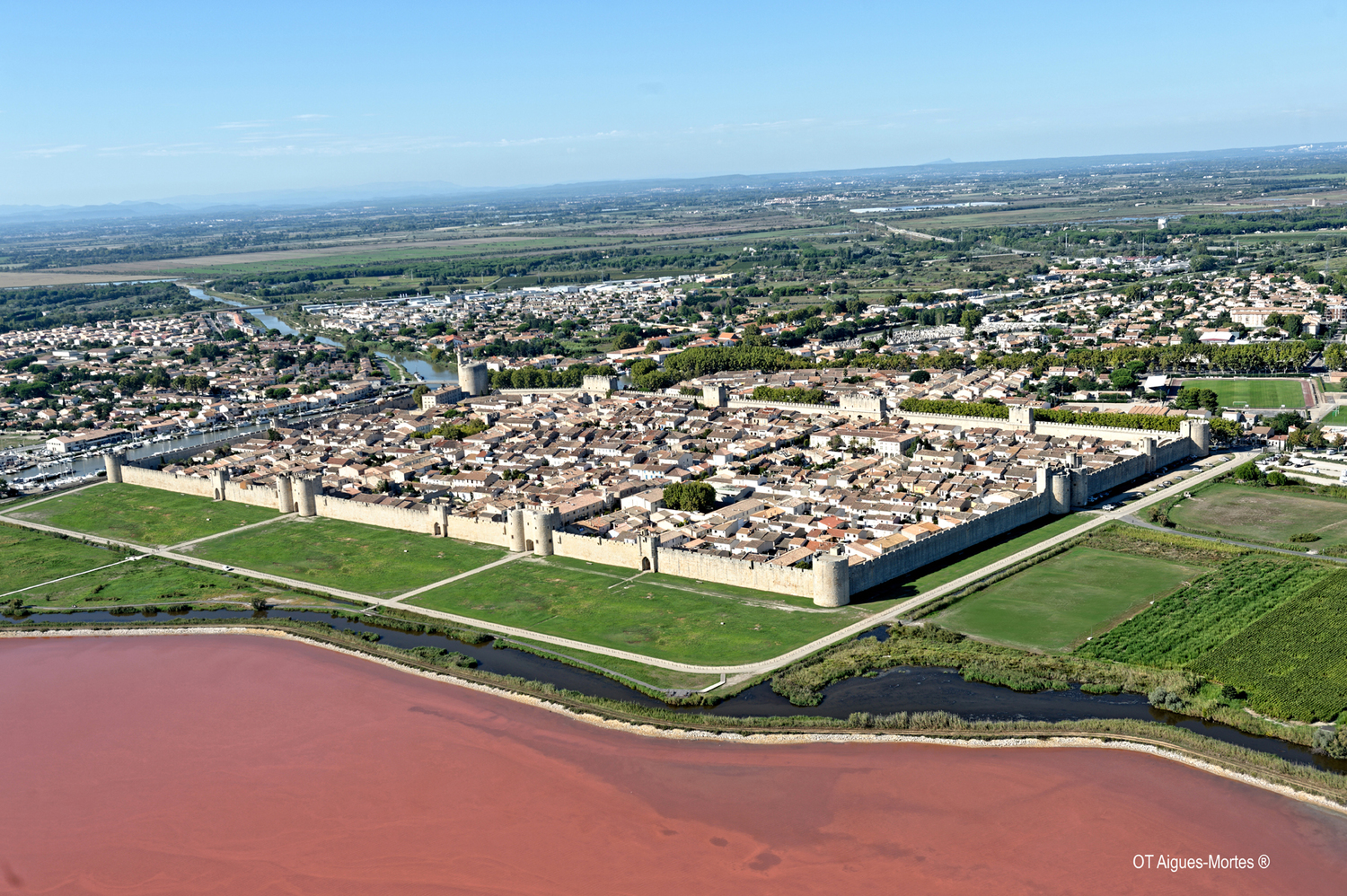 -Le Grau du Roi: 10 kilometers away from Aigues-Mortes, this city is directly inside Camargue Regional Park too.
-Arles: City with big historical architecture, one of the famous monuments is its Roman arena, its antic theater, the cathedral… This city is worth seeing.
On the regional park des Alpilles, not far away from Camargue,(going north) you can go visit the village of "Les Baux de Provence". The city is at the top of a rocky massif and overlooks incredible natural sites. Furthermore, it has 22 classified historical monuments!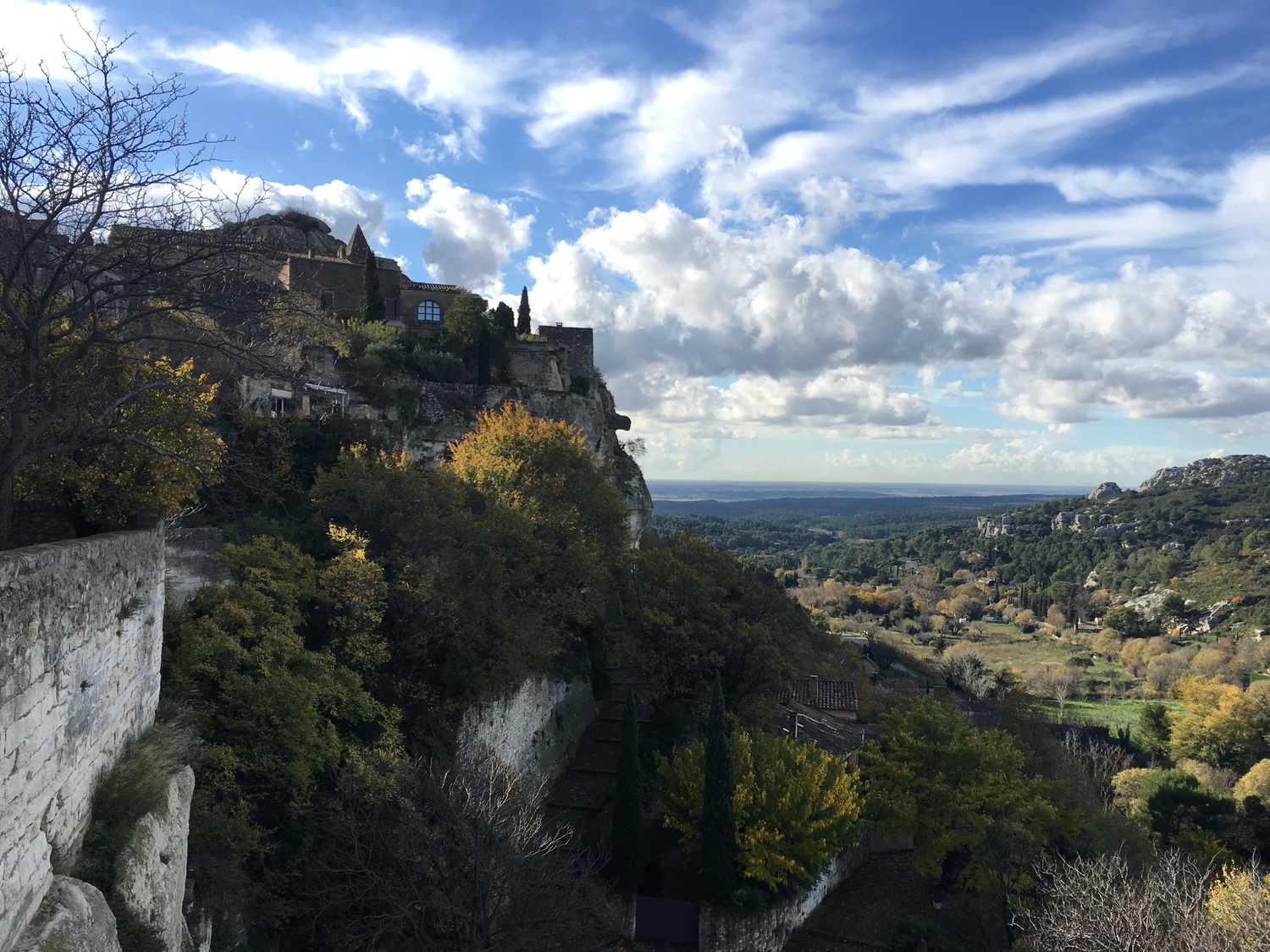 Luberon Regional Natural park:
It is another regional natural park of Provence, but has nothing to do with Camargue's landscapes. It hosts three mountains, the Luberon Oriental, the Grand Luberon and the Petit Luberon. In 1997, it has been admitted by UNESCO in the global network of biosphere reserves.
In luberon you can do hiking, biking, horse riding, glider flight, canoe etc. You can also do the Via Ferrata in Cavaillon. This activity is between climbing and hiking, you have to be equipped. The best is to go with a professional that will guide you during the trail.
Another noticeable thing in Luberon are ochre's quarries where you can have the feeling you're not in France anymore.
Cities to see: Gordes, Apt, Cavaillon and Lourmarin.
In Apt you are near of the provencal Colorado, with the ochre's quarries. In cavillon you have access to the Via Ferrata and Apt and Lourmarin both have their historical architecture and monuments, their history and their beautiful landscapes
.
Parc regional du Verdon:
The park enjoys 7 different environments: Plateau de Valensole which is the place of durum wheat and Lavandin (hyprid species of txo lanvandas), lakes and mountains, basses gorges, where prehistoric man settled in caves and hidden gardens. Artuby bassin, made of valleys, witha big forest part, Sainte-Croix lake, the Haut Var and finally the Gorges du Verdon, a big canyon. The most popular one is the Gorges du Verdon, where when can go hiking you have a splendid view of the canyons. As in the other regional natural parks, you can do biking, hiking, horseriding, Canon, canyoning.
To organize your trip, you can check the website www.cheminsdesparcs.fr that gather all the possibilities you have, this is the best way to have a look at where you want to go exactly according to what you wish to see. You will find ride in all the regional natural park of PACA region.
Cities to go to:
-Greoux les bains: Lovely thermal city of Provence overcome by a castle from the 12th century.
-Castellane: Not far away form Gorges du Verdon and Lac de Castillon, this city offers a rich cultural and natural heritage.
Visit of the Prehistoric museum of Quinson: In more than 50 years, 60 archeological sites have been excavated in Verdon, so a lot of discoveries have been made. You can also visit the cave of La Baume Bonne. After a hike of 1h30, you will arrive. Archeologist found trace of man passage old of 400 000 years! Moreover, it houses about 93 000 archeological objects.
Author: Hélène Marchandise
Photos' copyrights: Alice Triniol, OT-Aigues-Mortes, JF Denier, OT-Catsellane, Office de tourisme d'Arles, OTI Pays Apt Luberon, N.Echetto, Benjamin Houdan, OT-Grau du Roi
Monuments, restaurants and local foods
Clermont-Ferrnad, located in Auvergne a green and peaceful region, is the perfect place if you want to discover France in an unusual way.
Morocco by car. The full itinerary of a car trip in Morocco.
Go through 4 different countries and visit new places, cultures and ways of life in a 12 days road trip accross Europe.