Benidorm
Benidorm is the main tourist town of the Costa Blanca touched by the Mediterranean sea. Located 47 kilometers north of Alicante, is equipped with all the information and the necessary services to receive several millions of people throughout the year, national and foreigners.
To take a break, we will find tons of hotels eveywhere, different quality and price. Piles of travel agencies with cheap holidays and flights to and from Benidorm. Many rent-a-cars to travel from the airport. A huge ammount of offers and packs for booking in Benidorm. Markets with all kind of products and ítems.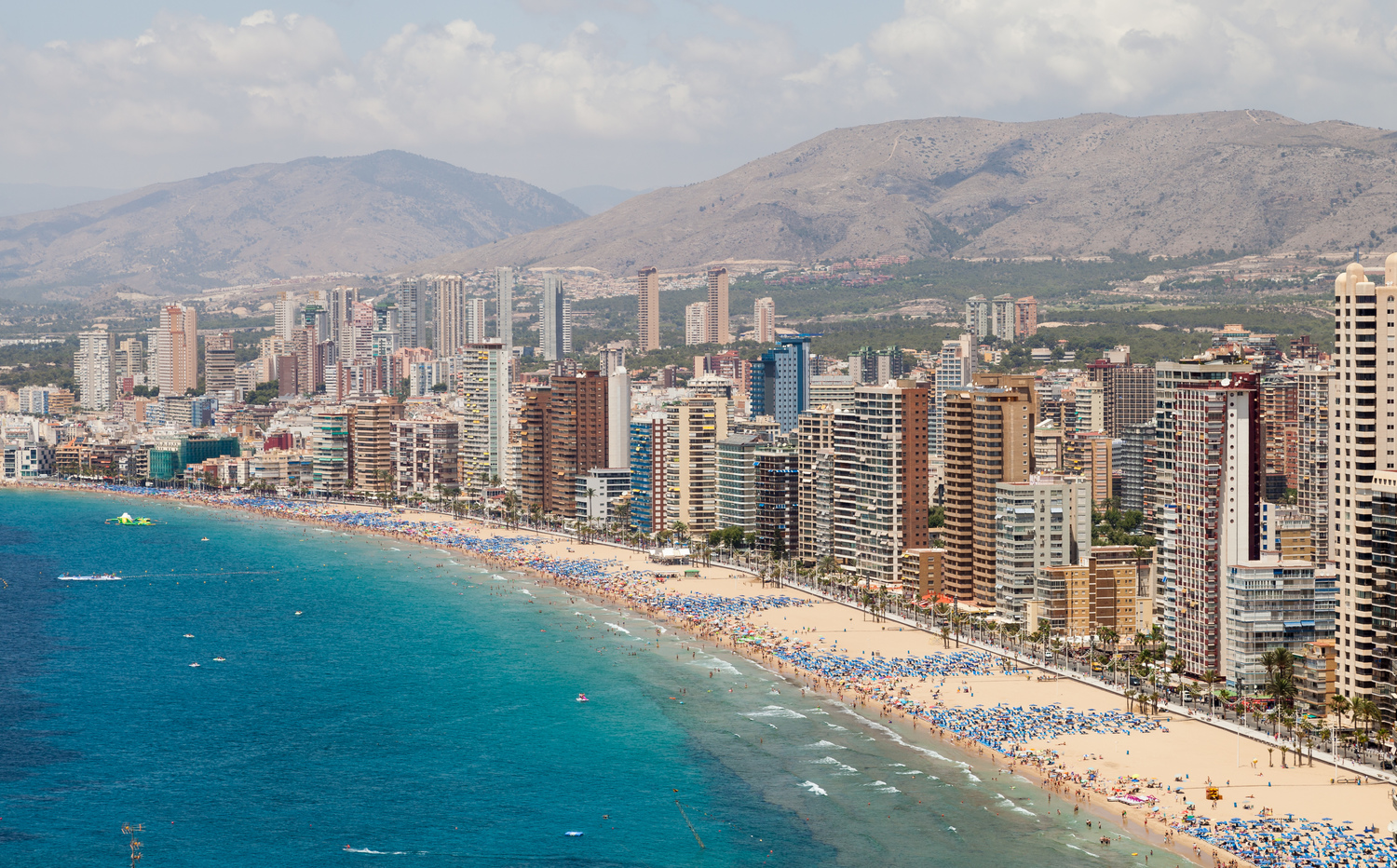 Things to do in Benidorm
This beautiful city has numerous theme parks, but there are four that stand out from the others. Terra Mitica, with its many attractions for children and adults. Mundomar, where you can see lots of marine and exotic animals. Terra Natura, the authentic zoo of Benidorm. And Aqualandia, a huge and fun Water park, true paradise for children.
Another option is to visit the Benidorm Old Town and enjoy the area. It is a place frequented by Spanish tourists and is usually "the beginning of the night" in Benidorm.
If we like nature, the key is El Puig Campana. With an altitude of 1410 meters, growing up as the highest summit near the coast of Spain, only 10 km from the sea that caress Benidorm.
An opportunity to test yourself and your physical shape. Here you can discover the legend of Puig Campana and the origin of the Island of Benidorm. A path that goes up and down for 5 hours, where you can glimpse the horizon in all directions.
And if we prefer the show we have the Benidorm Palace which is called "the spanish Moulin Rouge ". Endless variety of food with musical shows. A classic from Benidorm that has always survived. It usually pleases even those who do not like this kind of shows.
What to visit in Benidorm
The city has countless places of interest. The best deals Benidorm gives us are: El Casco Antiguo (el carrer dels gats), the Church of San Jaime (balcony of the mediterranean), the viewpoint of the castle with a magnificent view, Elche Park, the Park of l'Aigüera, and of course, a visit to the island of Benidorm.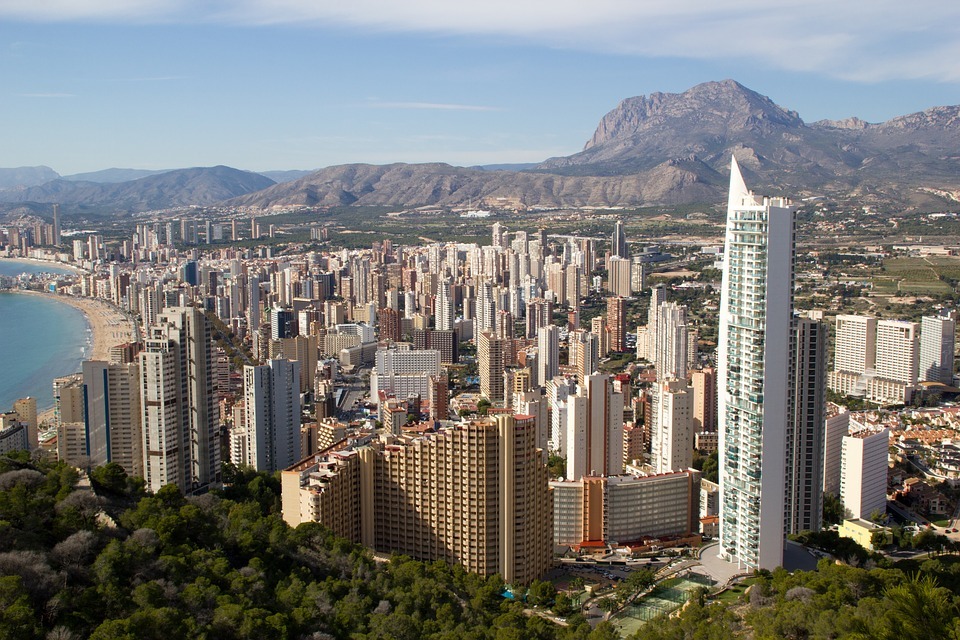 Monuments, restaurants and local foods
Clermont-Ferrnad, located in Auvergne a green and peaceful region, is the perfect place if you want to discover France in an unusual way.
Morocco by car. The full itinerary of a car trip in Morocco.
Hungary by car: places to visit in Northern and Central Hungary