Trip to Normandy is for hedonists naturalists. Tourists here are treated like adults able to organise everything themselves, so look for entertainments, tourist attractions yourself, instead of waiting for someone to show you around. Here you will be welcomed as a local, even at a restaurant the waiter will treat you as an old friend. Of course, if you have any questions or problems regarding your trip, the tourism office will help you, but they will not toady to you offering everything.
Normandy is extremely authentic. Despite the fact that the landscape of the country is tamed, it still looks like frozen in the Middle Ages. You can go along the asphalt roads of a great quality, then reach the village with old houses of fachwerk architectural style, where it feels like a carriage is about to show up from around the corner. Inside the houses you can find a modern TV next to a hundreds-years-old fireplace, that is still used.
The heart of Normandy is Calvados where all the best Normandy ciders and Calvados are made. Here you will be able to taste traditional food and you will also find a seaside nearby with variety of sea food, partying till sunrise cities like Deauville.
Places to visit in Normandy
Normandy is not very rich in history like many other Mediterranean Sea coastline countries. The main historic legacy here is from the Vikings, such as fortresses, abbeys, manors and province cities. The Viking Rollo was given these lands in exchange to cease the attacks here and to protect from other Vikings. A hundred years after, William the Conqueror with an army of Normans left from here to England. After winning the battle against the Saxons, he became the King of England and called William the Conqueror ever since. His battles you can see on tapestry at Bayeux museum.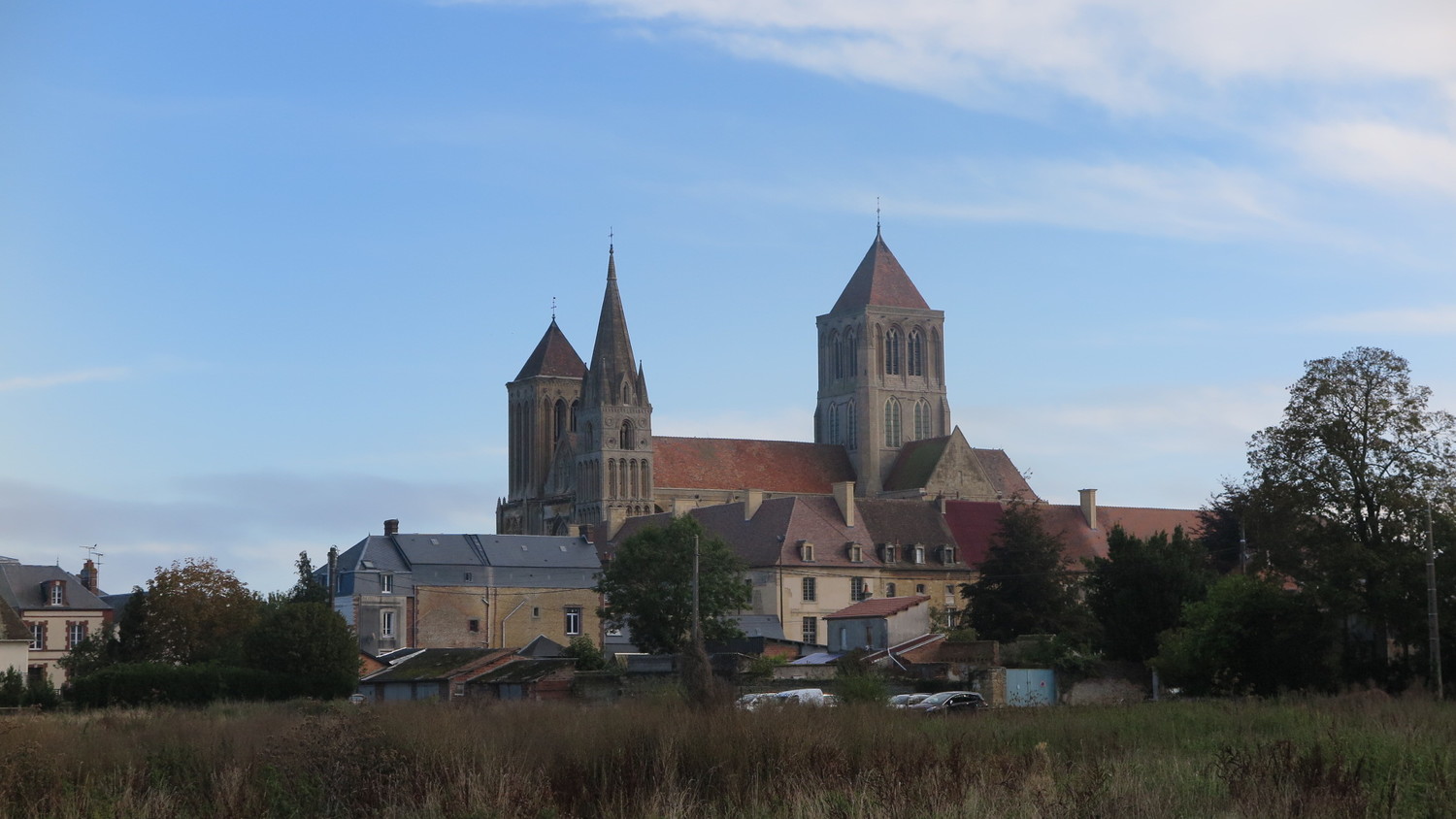 Saint Pierre sur Dives is a city remembering William the Conqueror where he financed the construction works of the city's cathedral. It is a nice city to walk around. Here you can visit the Chateau de Carel, Abbaye de Saint-Pierre-sur-Dives, ancient but still working market hall, authentic villages and houses, and other interesting places. After walking around, you can have a nice dinner at Les Agricultures restaurant.
Falaise, in Calvados, is the homeland of William the Conqueror. Here you can visit his home castle with high walls, theatre performances.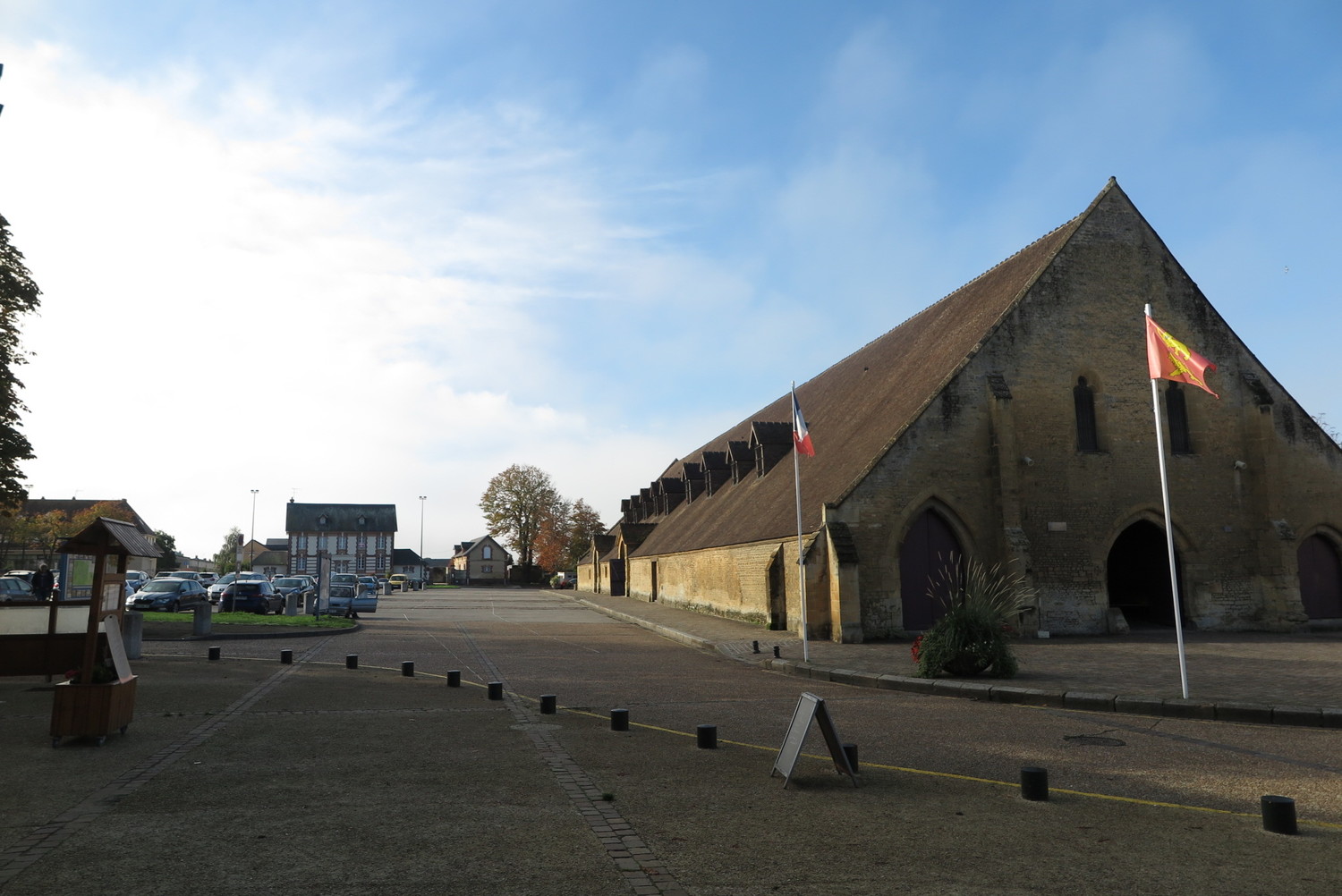 Saint Pierre sur Dives market hall reminds the Viking architecture.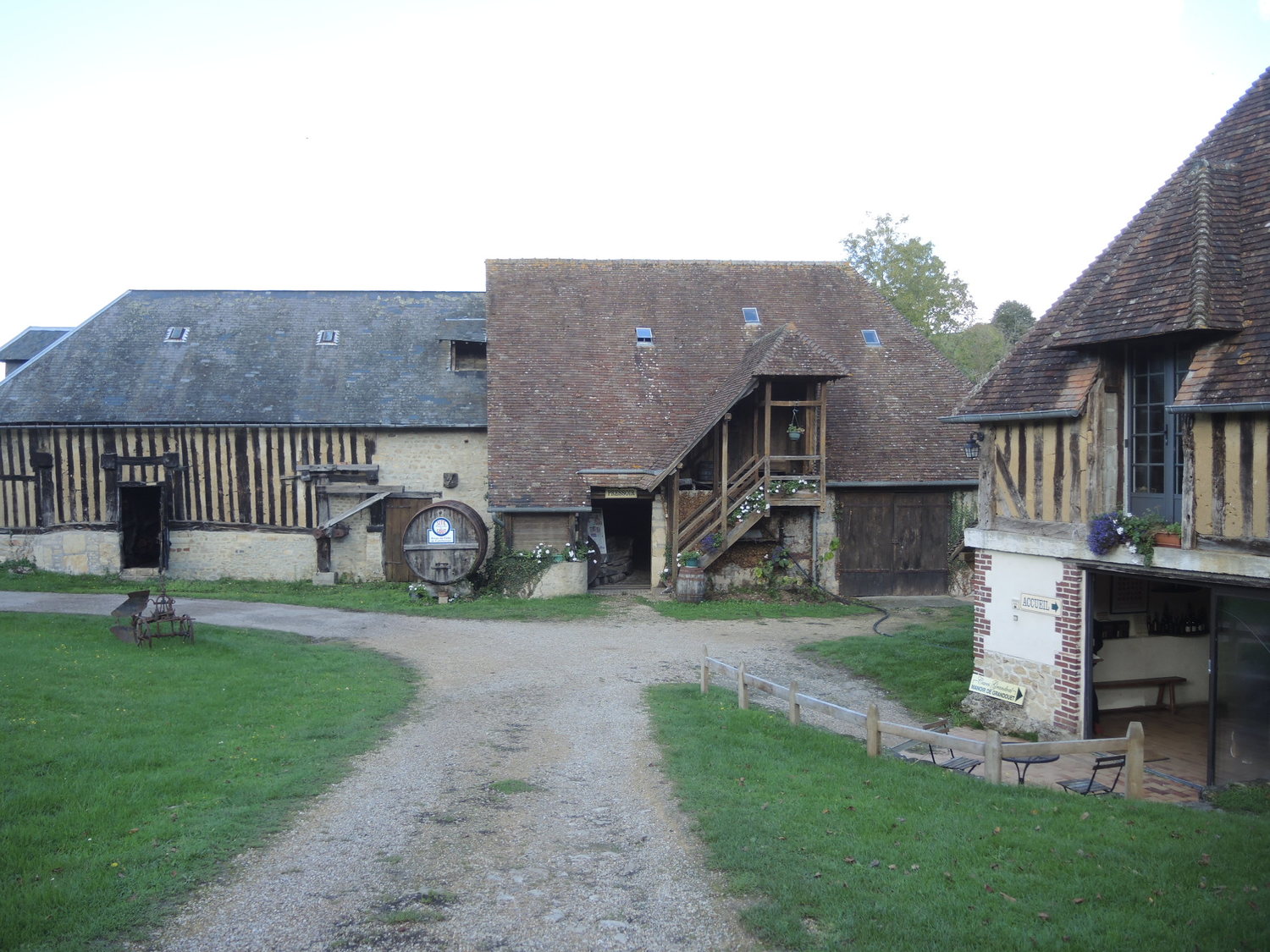 One of the most interesting tourist attractions in Normandy is its authentic villages and houses. Manoir De Grandouet is a working distillery combining the authentic buildings and village architecture.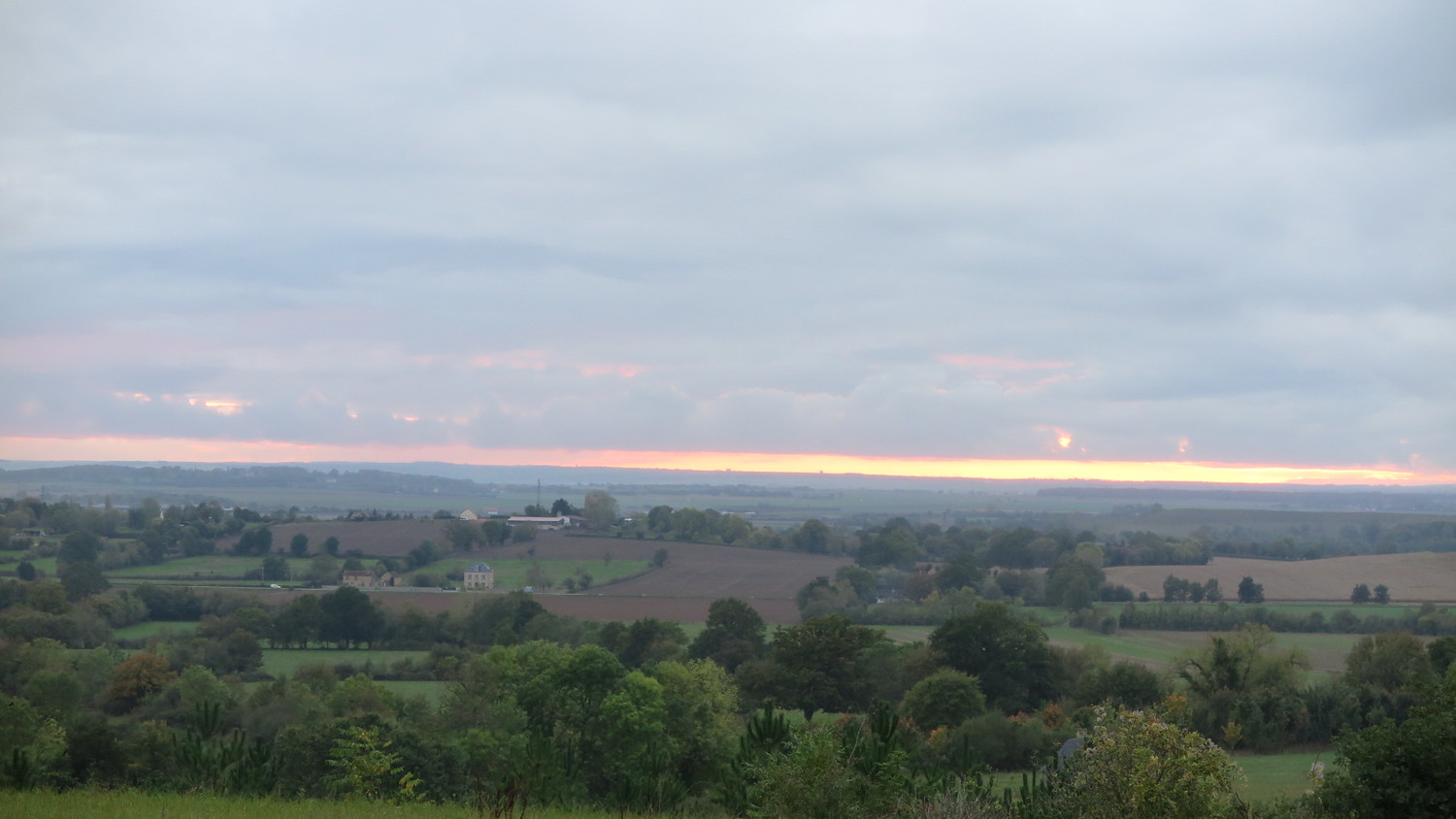 Normandy's nature is quite contrastive. You will find the best views from the hills, especially when the sun goes down.
Things to do in Normandy
Once you are in Normandy you have to try its traditional food. It is amazing how the continental and sea food is combined and well-balanced. Gardens and fields reach far till the sea. Normandy is not just the apple gardens, it also includes fertile lands where various agricultural crops are grown, sheeps, other animals, providing good quality meet to restaurants.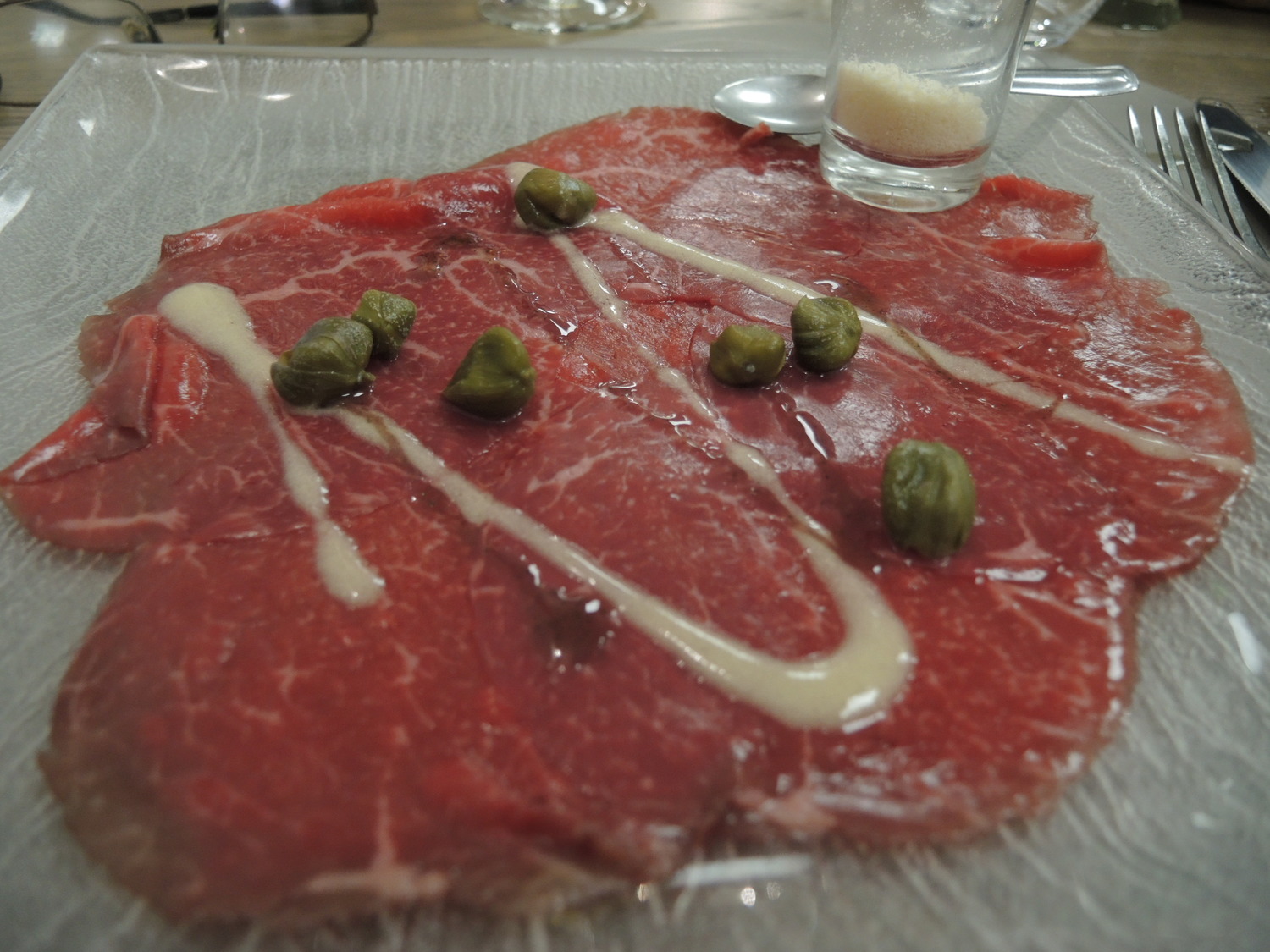 The beef carpaccio is the best index to evaluate the meat quality. This fresh beef carpaccio in the picture above was served at Les Agricultures restaurant in Saint Pierre sur Dives city.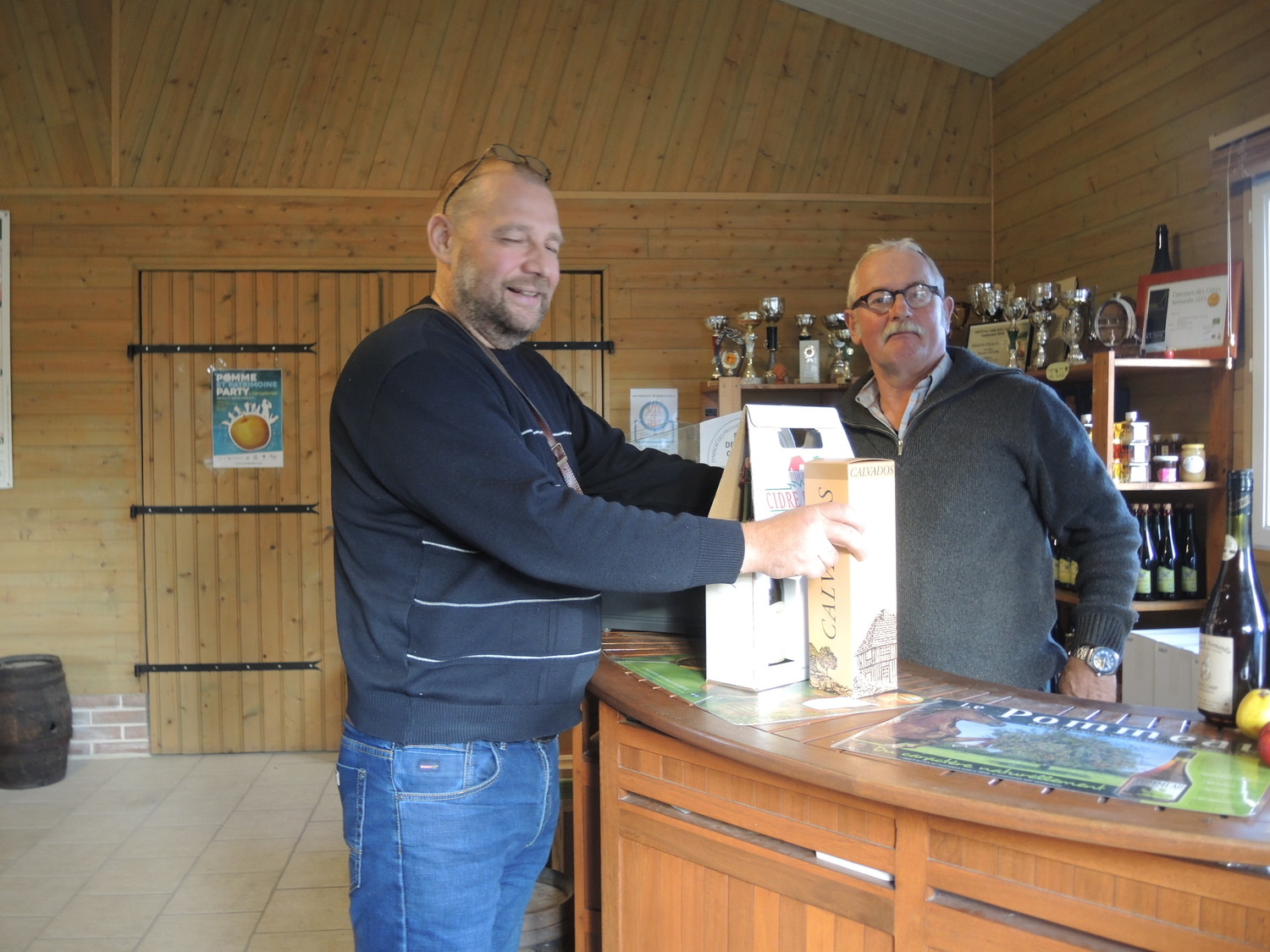 Normandy is also famous for its local ciders and Calvados. The best way to familiarize with them is to take the cider and Calvados route. The centre of the route is a small city up the hills – Cambremer. At distilleries you can go on an organised tour after which the tasting of cider and Calvados will be waiting for you. It is more than just a tasting; the smells and various notes of taste will tempt you to buy one or two bottles.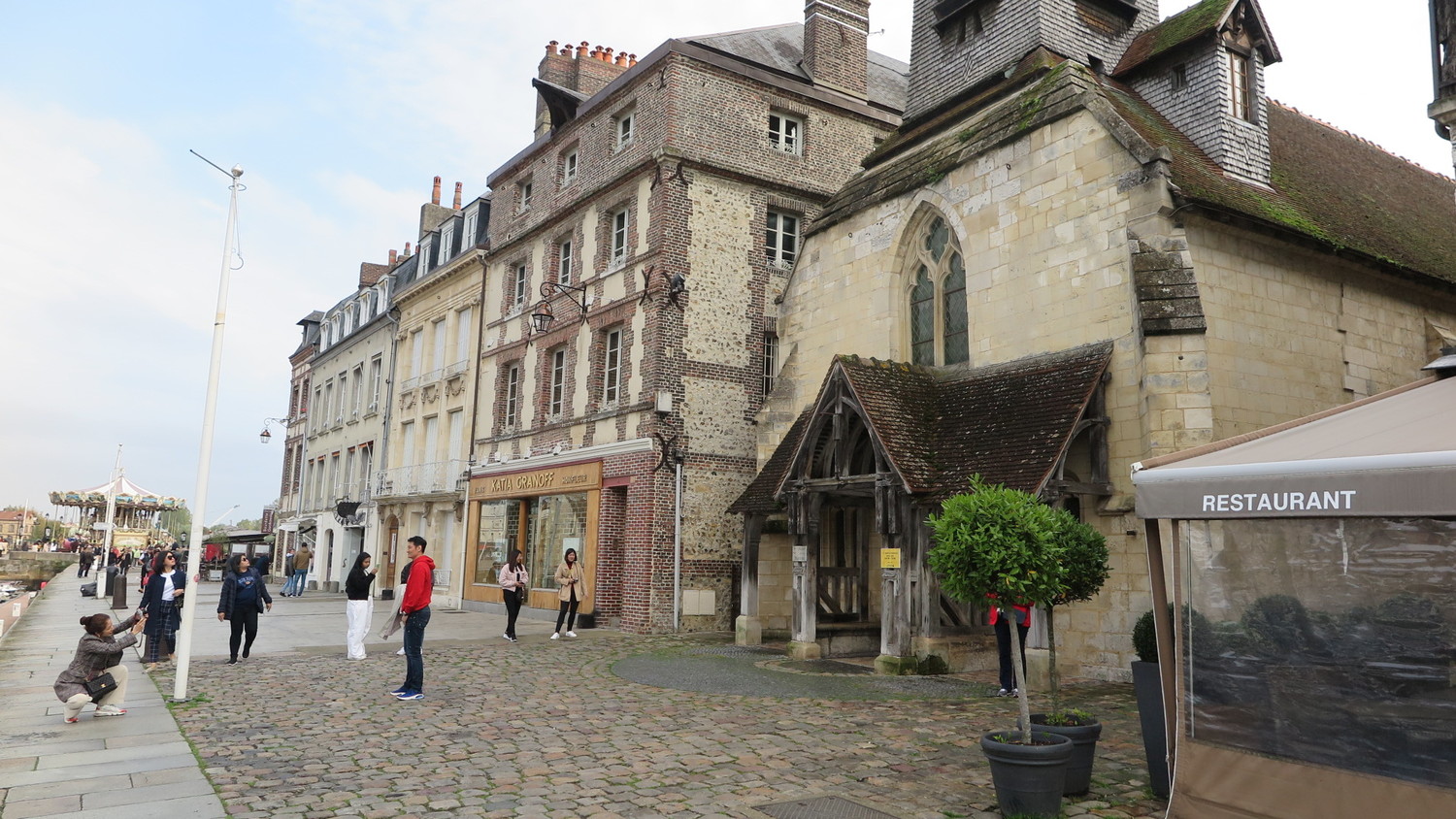 Various experiences are also waiting for you at seaside cities. One of which is Honfleur, the city of artists. Its narrow streets will invite you to walk around for some time.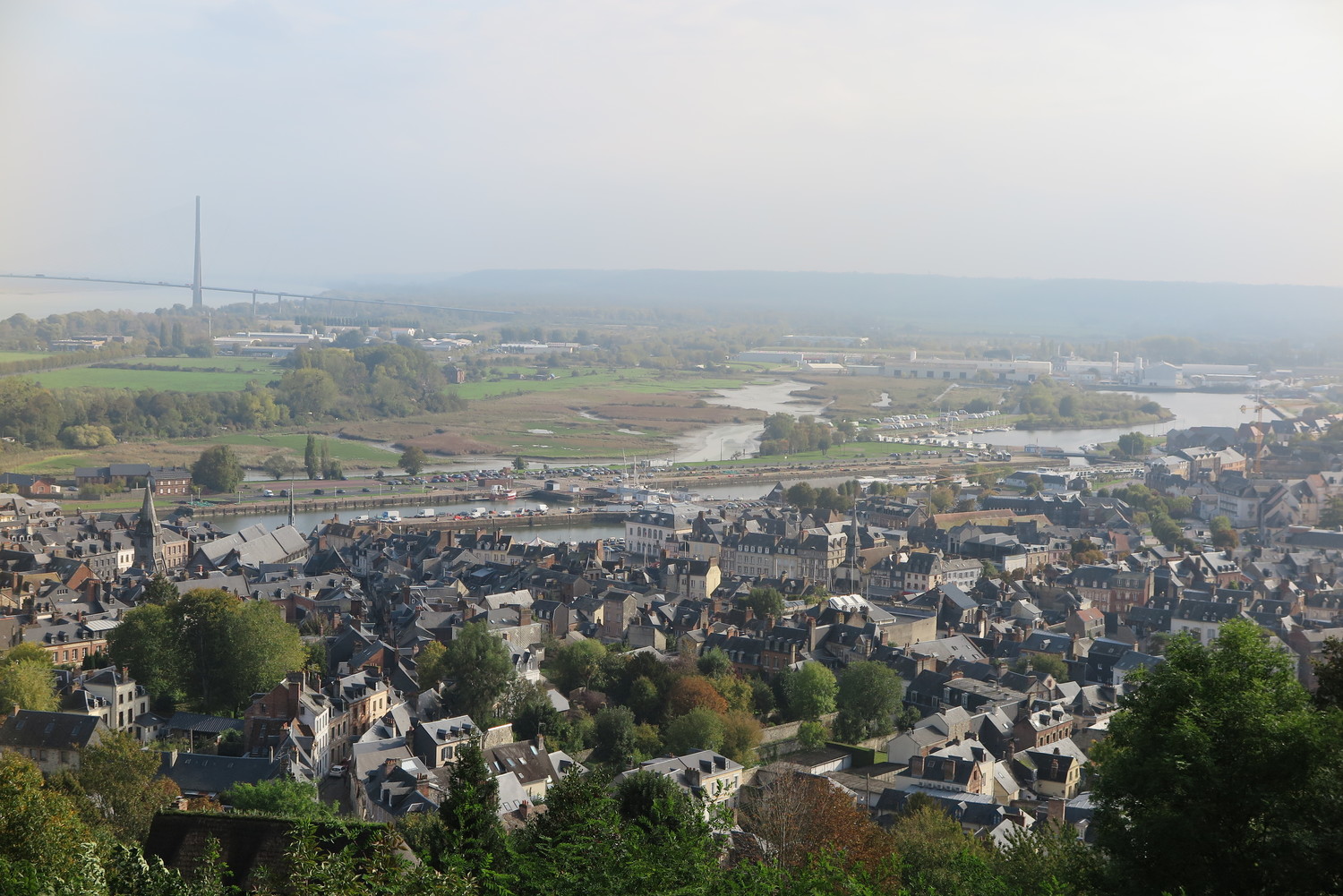 In the picture above you can see Honfleur from the hill. From there an impressive Havre bridge across the Sein river is also seen.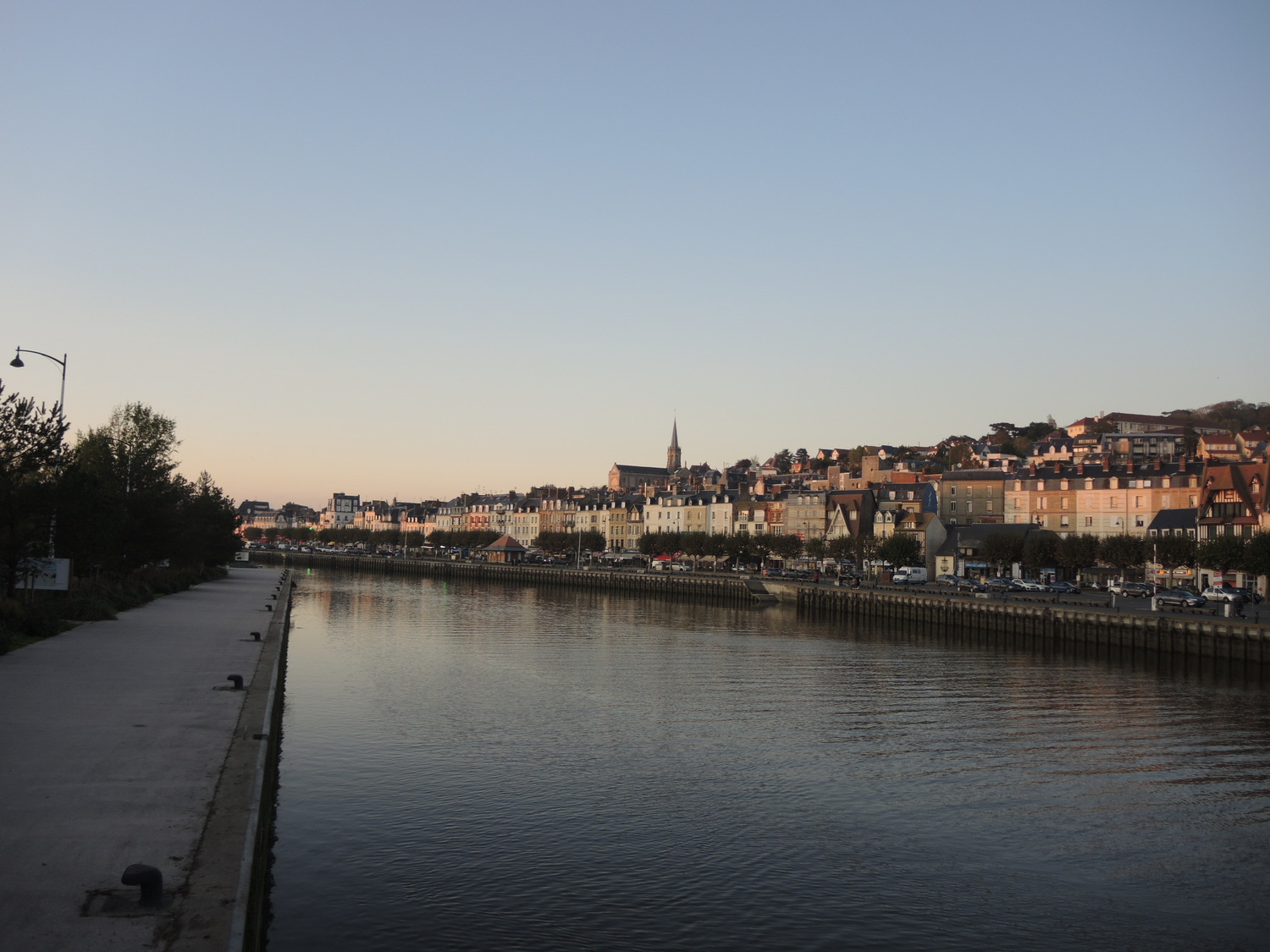 More entertainments are waiting for you at Trouville and Deauville. Together, these cities are called the suburb of Paris. A couple of hours by train from Paris and you are here. The night life here is very active with many working night clubs and casinos.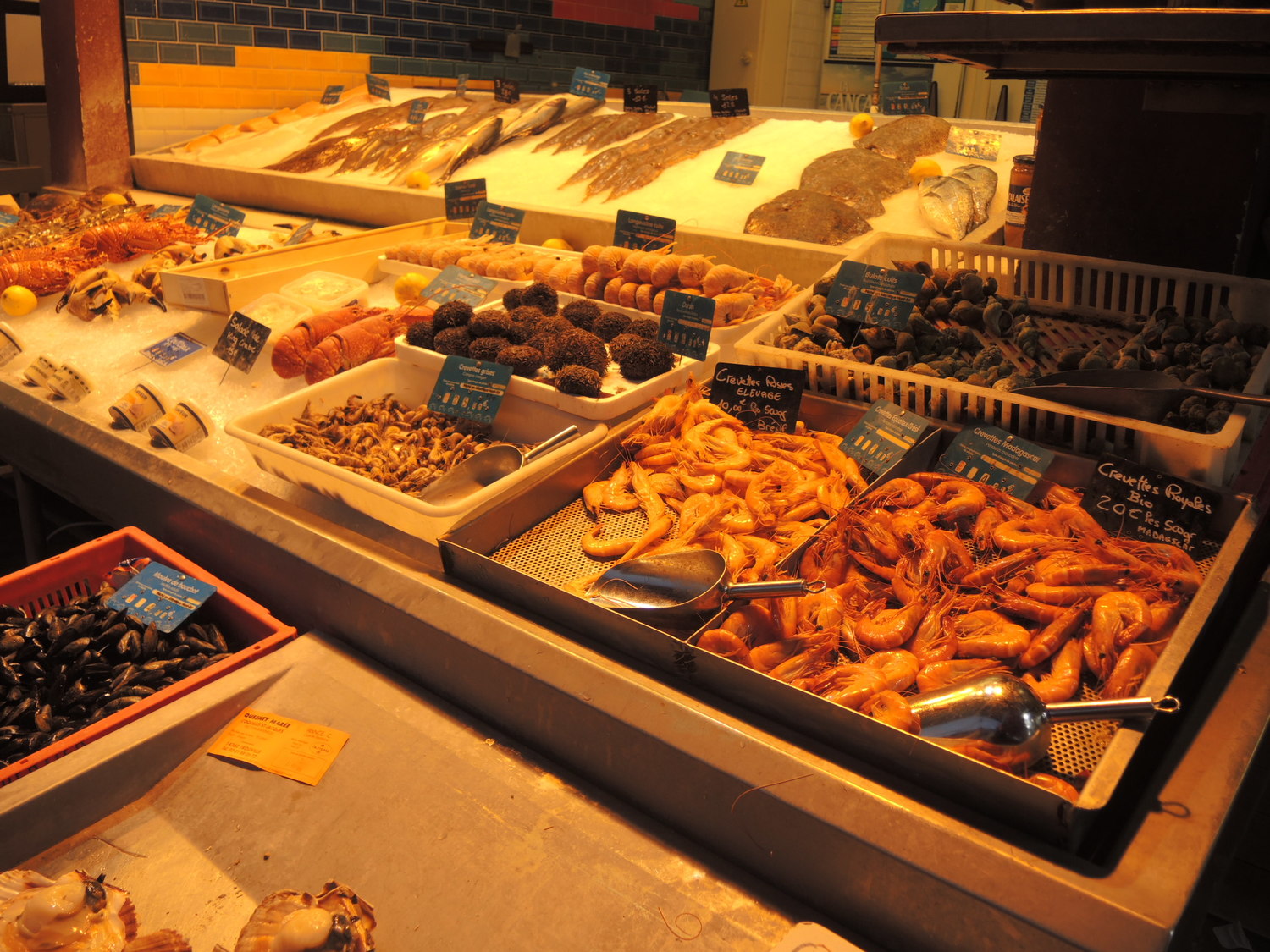 There are many ports and fish markets at seaside cities. Such low prices for oysters, scallops and mussels are hard to find elsewhere.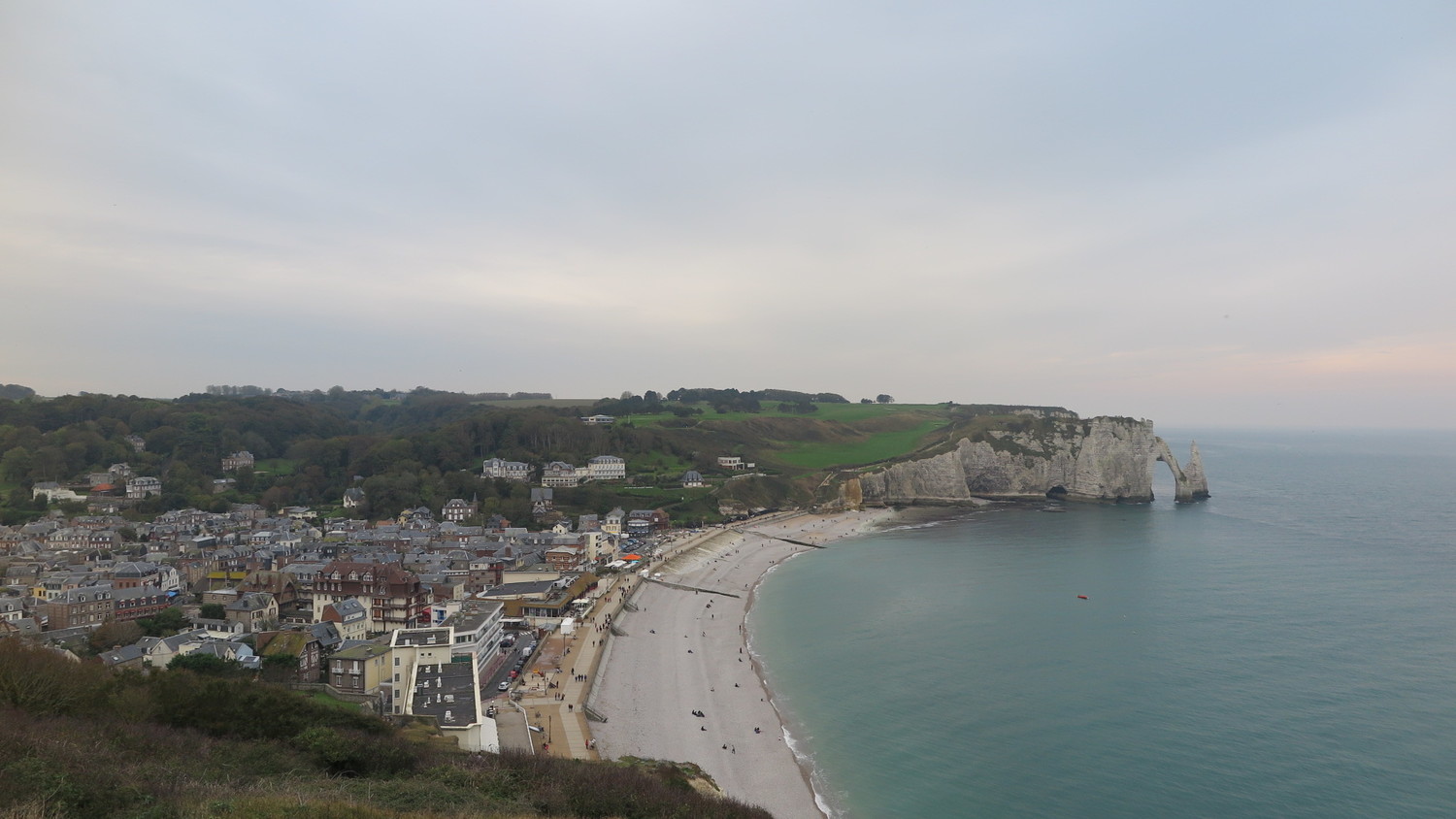 Many beaches in Normandy are more suitable for walking tours that swimming. The Etretat beach is full of stones. The city is also famous for its cliff of an elephant trunk and its botanical garden.
Traditional food in Normandy
Local food is one of the most important "to do" in Normandy. It is very simple giving the preference to the real food taste, including meat, fish, sea food. Prices here are very acceptable – dinner costs around 14-16 euros, excluding drinks. A combined menu of 3-4 rounds is very popular here.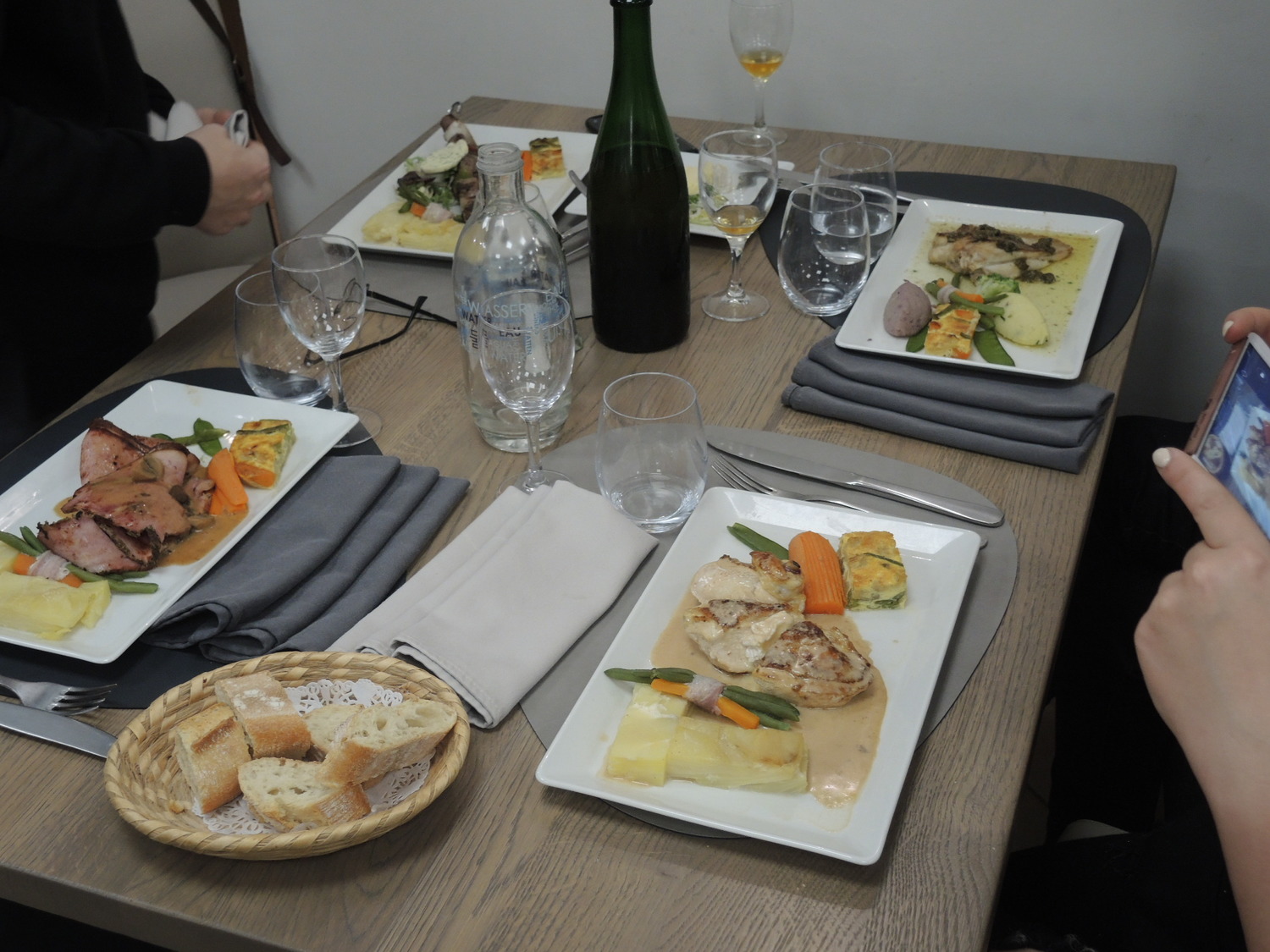 Les agricultures restaurant in Saint Pierre sur Dives. The restaurants here concentrate to the quality of the food and its price, so you will not find a variety of dishes here.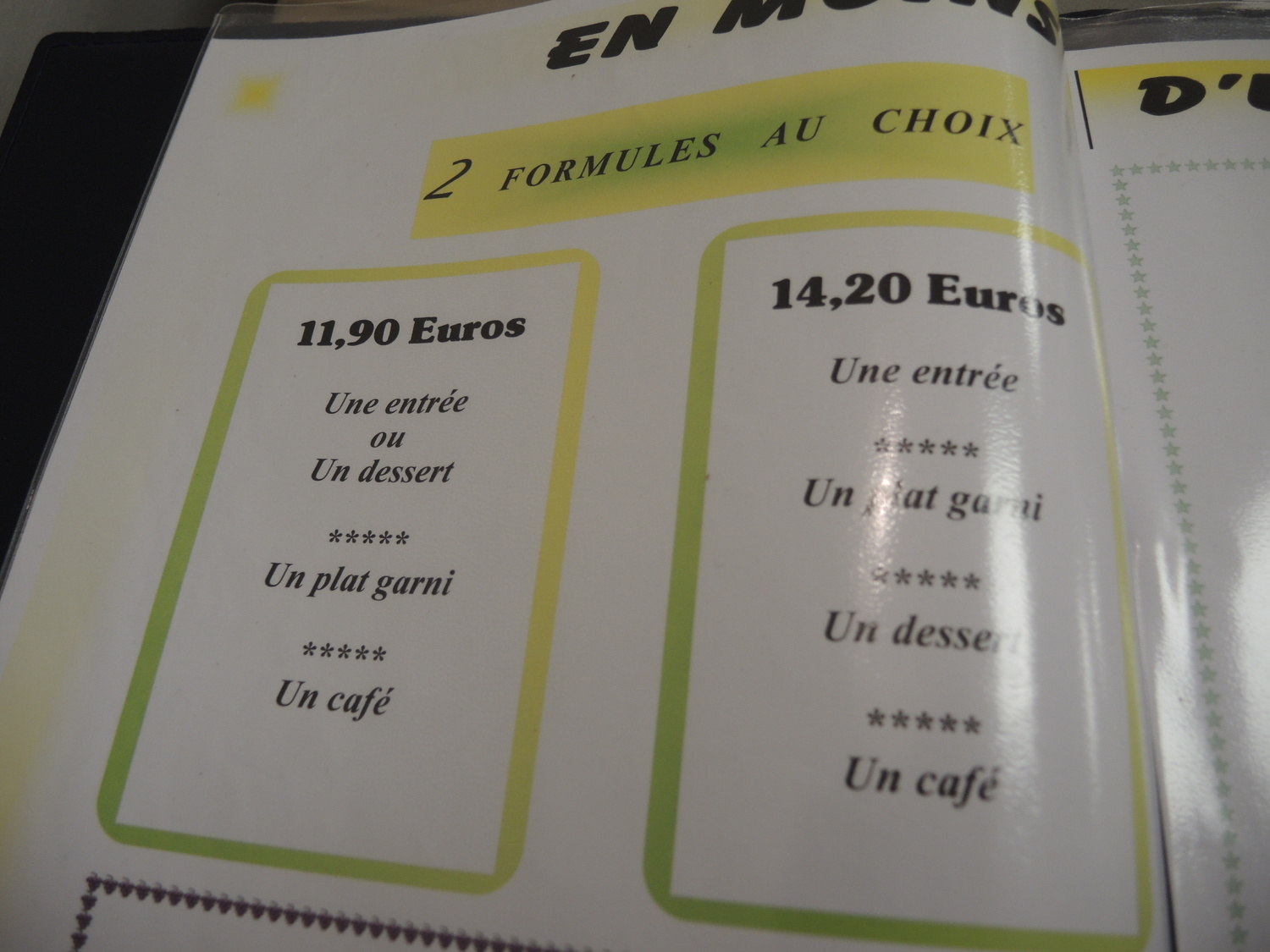 Three rounds dinner and coffee menu cost 14 euros. Try everything you can because the food here is amazing. Fresh products are not stuffed with seasoning.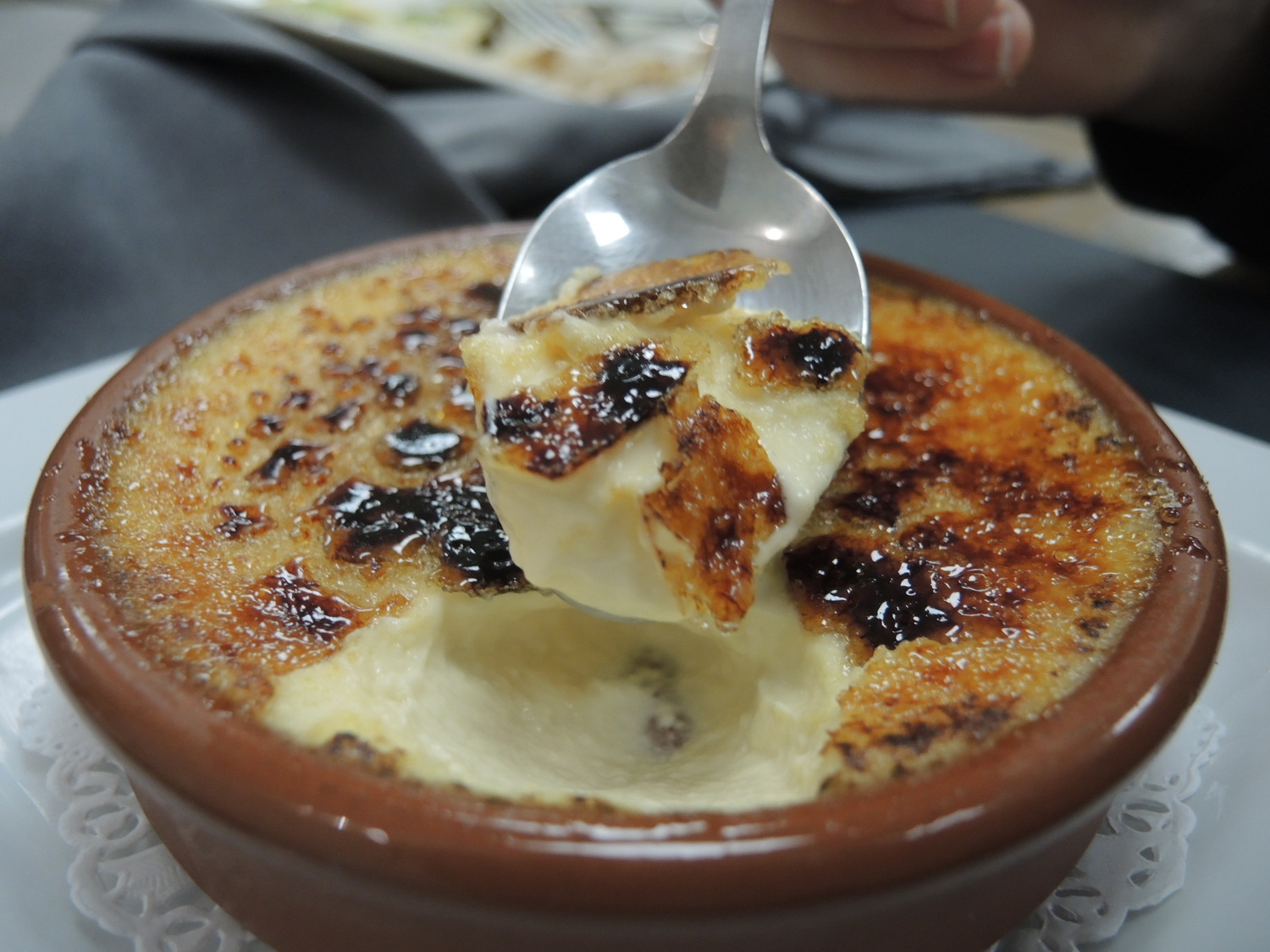 A perfect Crème Brûlée dessert.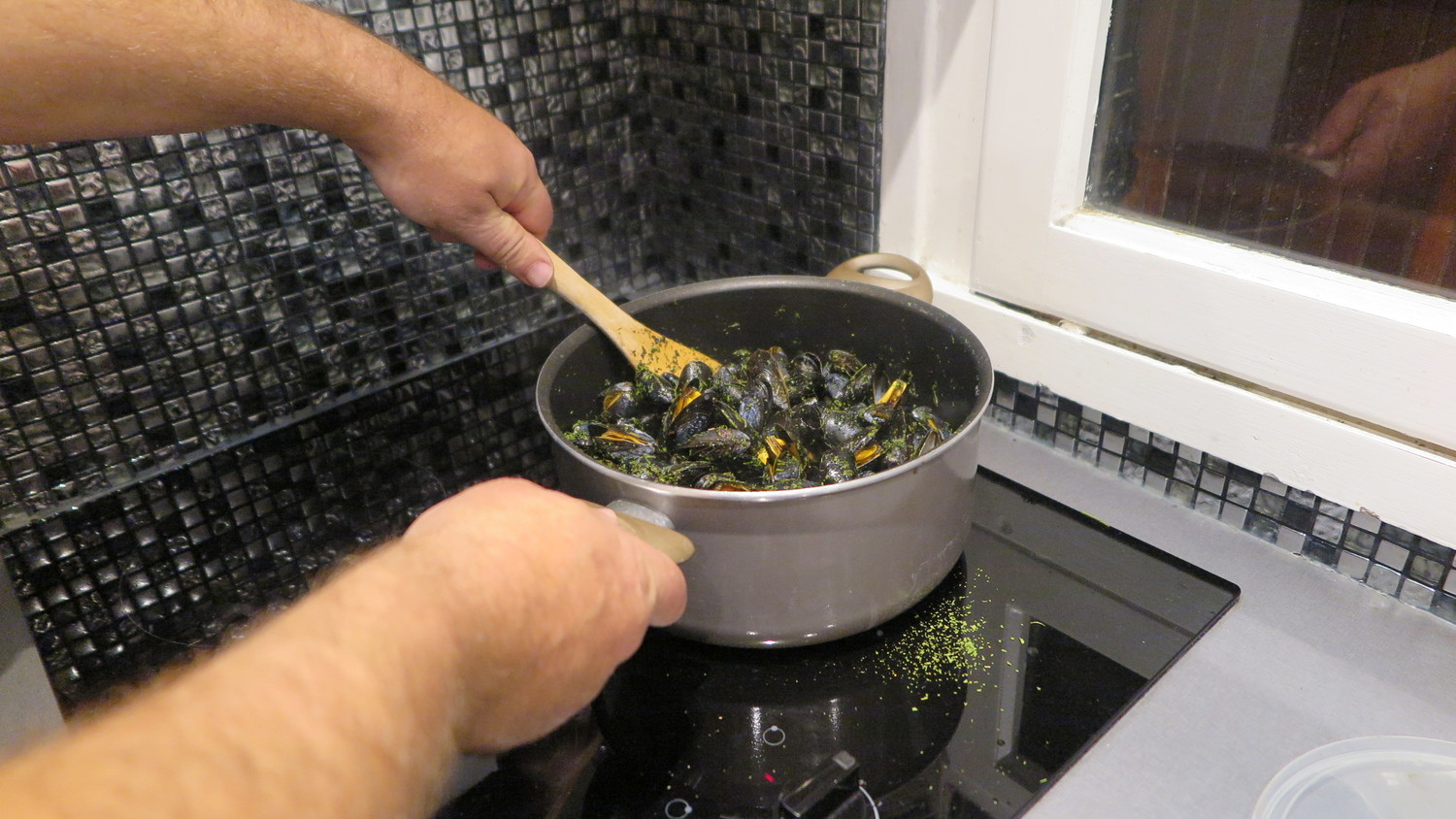 Mussels are small but very filling because they are greasy. Stew 1 kilogram of them in beer with some seasoning and the dinner for four people will be ready. At Trouville market you can buy them for 4 euros.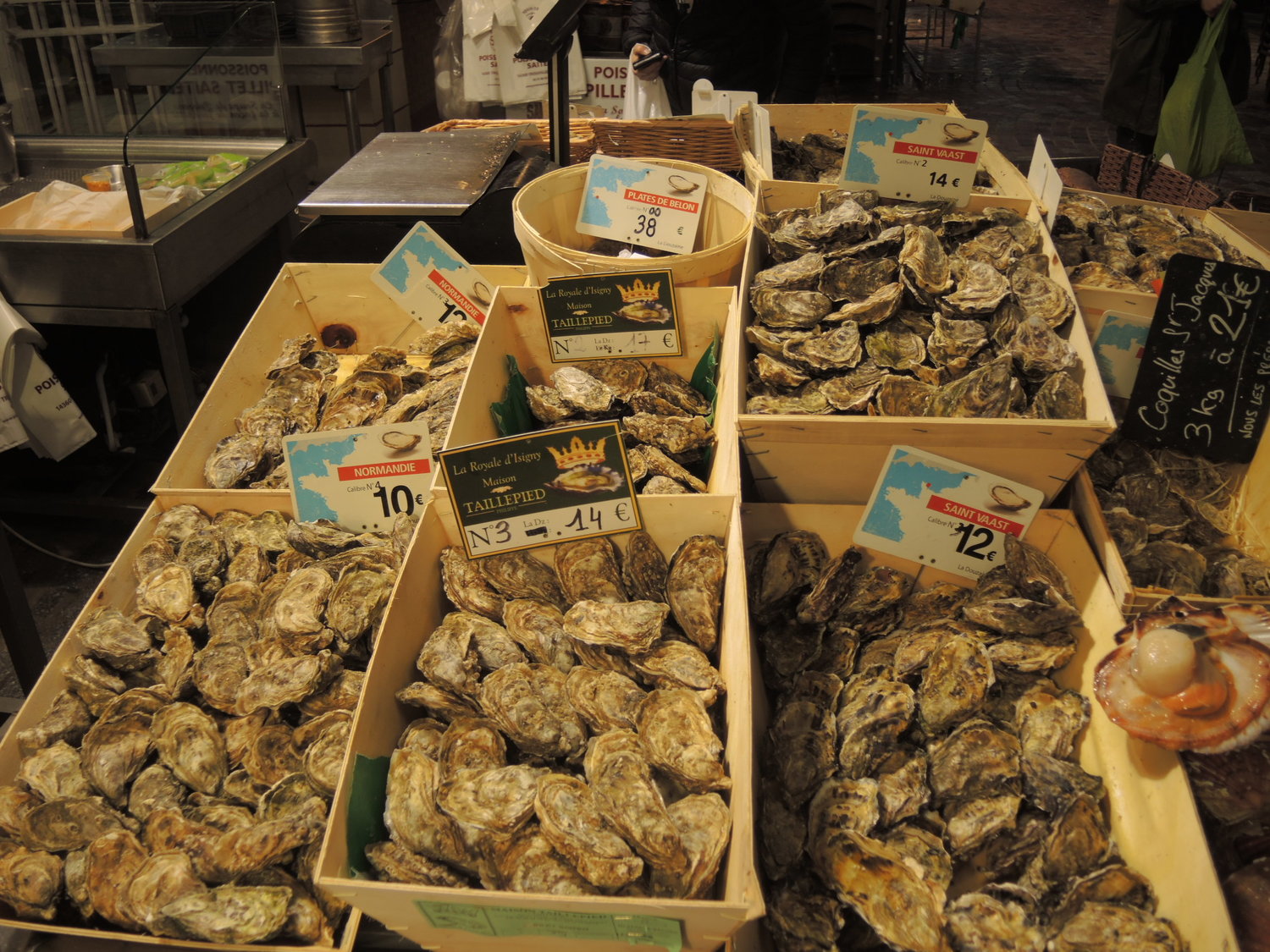 Oysters are grown at the coasts of Normandy and are sold for reasonable prices. Big fat oyster costs around 1 euro. A kilogram of scallops costs around 8 euros. Fish is quite expensive here. At Honfleur fish market oysters are opened by the sellers.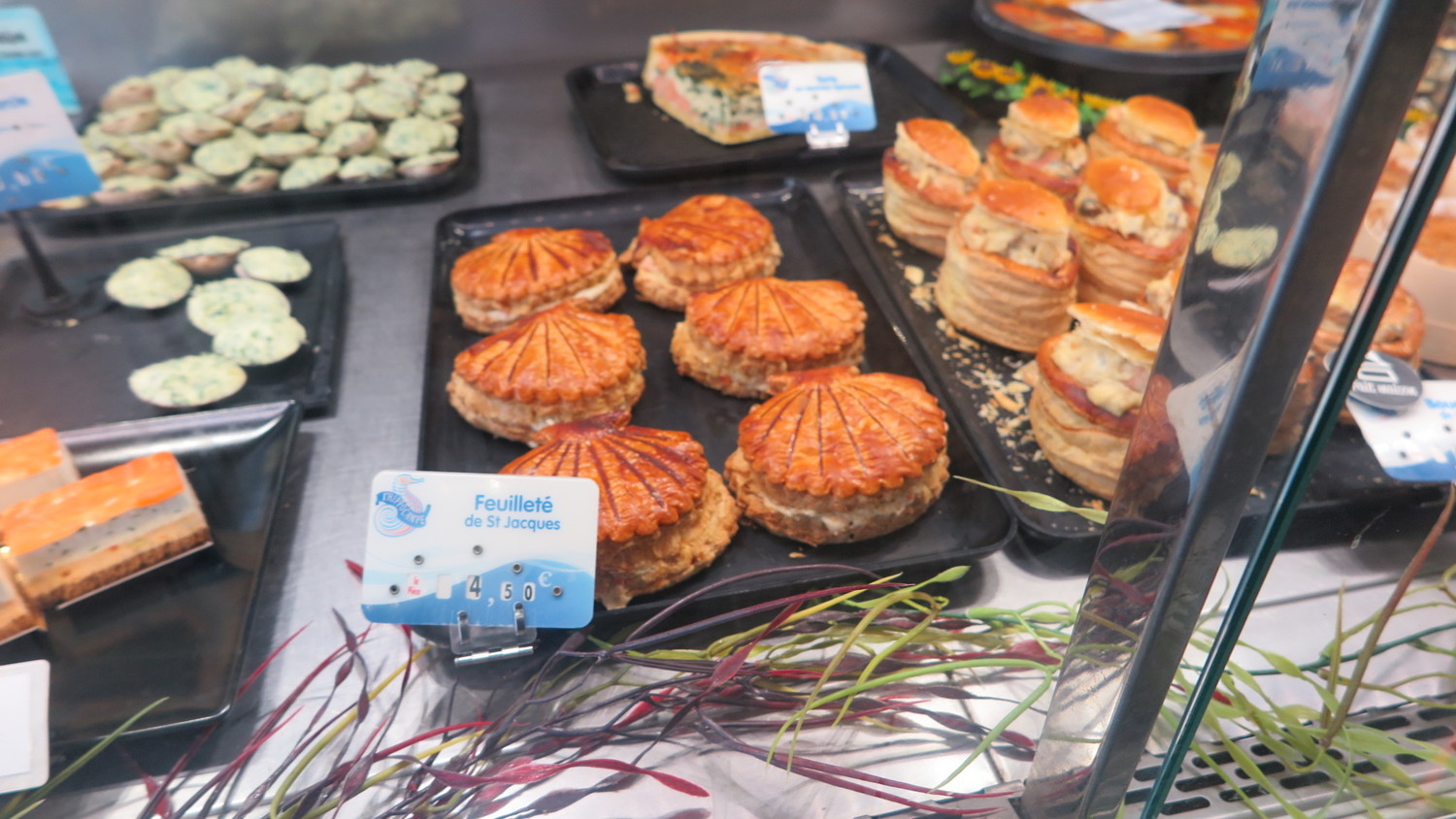 Pies stuffed with sea food are one of the main reasons why you have to visit Normandy.
As Normandy is the homeland of the famous Camember, here you can buy cheese everywhere.
Tastings in Normandy
Cider is naturally fermented apple juice. Normandy apples contains around 10-12 % of sugar, enough to produce 5-6 % strength of alcohol. Brute cider contains that much of alcohol. The sweeter ones will be less strong. The ciders of 2-3 % strength are quite popular in the area. Their taste varies a lot and both, the smell and taste, are quite unpleasant. Of course, different farmhouses of cider production make different tastes of cider. Some of our favourites are CENIER Ginette et Jean-Luc and Manoir de Grandouet ciders.
After distilling ciders, a liquor is extracted, the one produced by means of double distillation and fermentation is called "Eau de Vie" (water of life). To produce calvados, an apple-based spirit containing 40 % strength, it is required for it to spend at least two years in wood. The longer calvados spends in wooden casks, the more valuable and richer of flavours it becomes. After mixing calvados with apple juice we get Pomme calvados. Thus, cider and calvados tasting takes some time.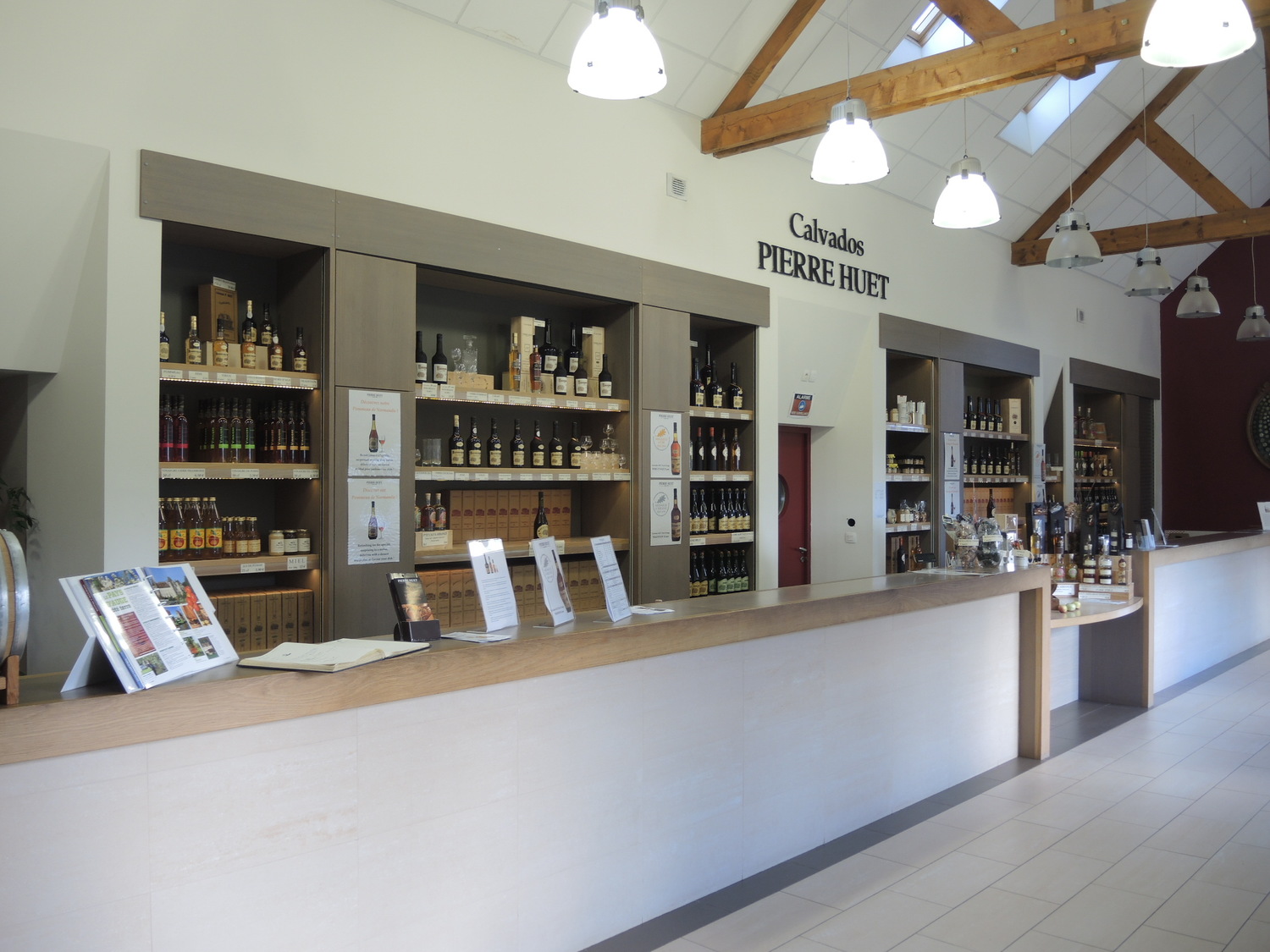 Calvados distinguished by age. A young five-years-old calvados is marked as Fine, and after bottling it, its value stops growing. A longer aged calvados is marked as Horse age.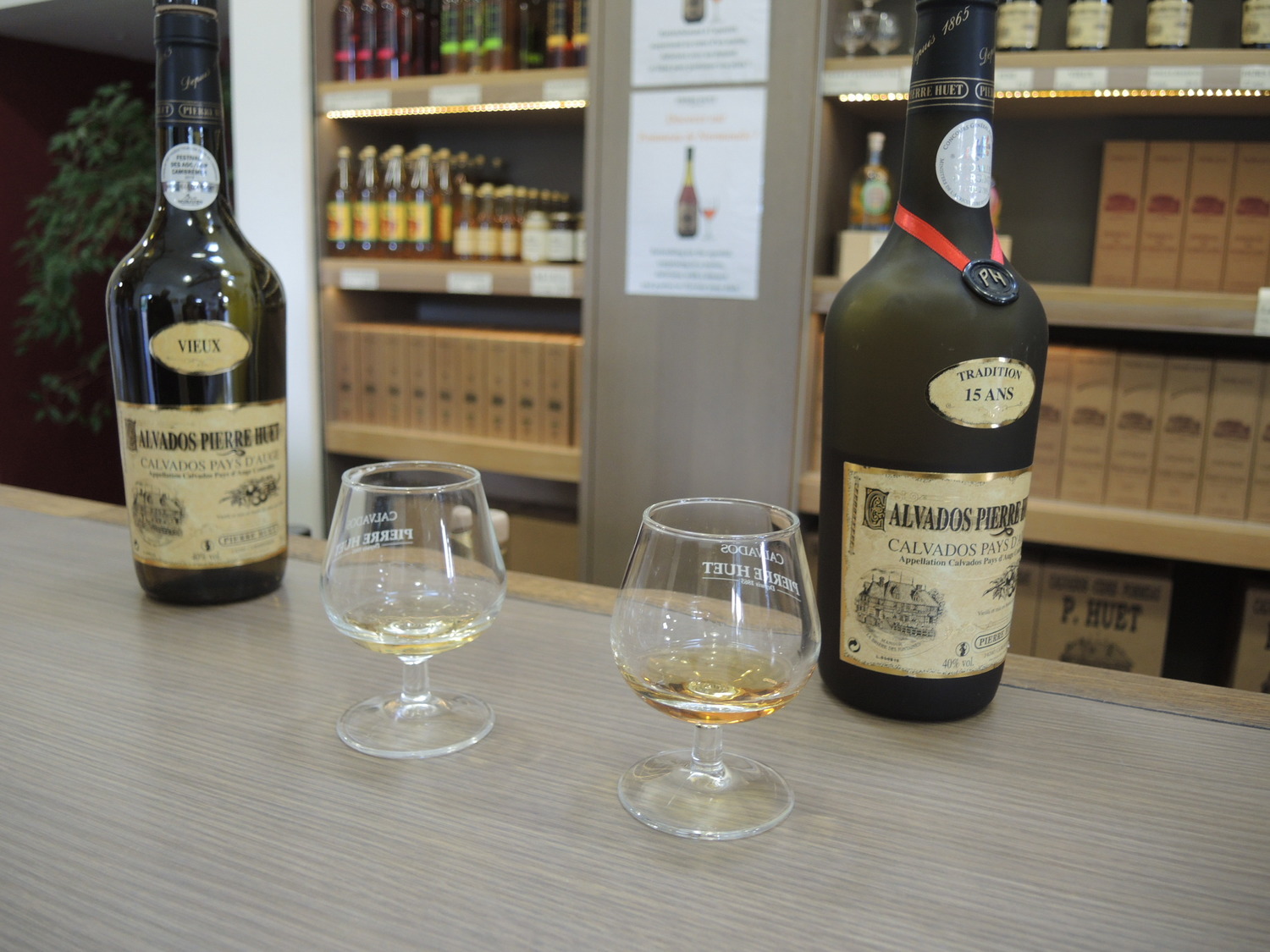 Pierre Huet Distillery. Some distilleries do not have their equipment to distil the cider, it is brought when the time comes and distil the cider. Distilling is less important than aging in the wooden casks.
Places to stay in Normandy
You must stay in the continent for, at least, one night. The best place to do so is a real manor (manoir). At the seaside you can rent apartments with kitchen and practice some culinary experiments.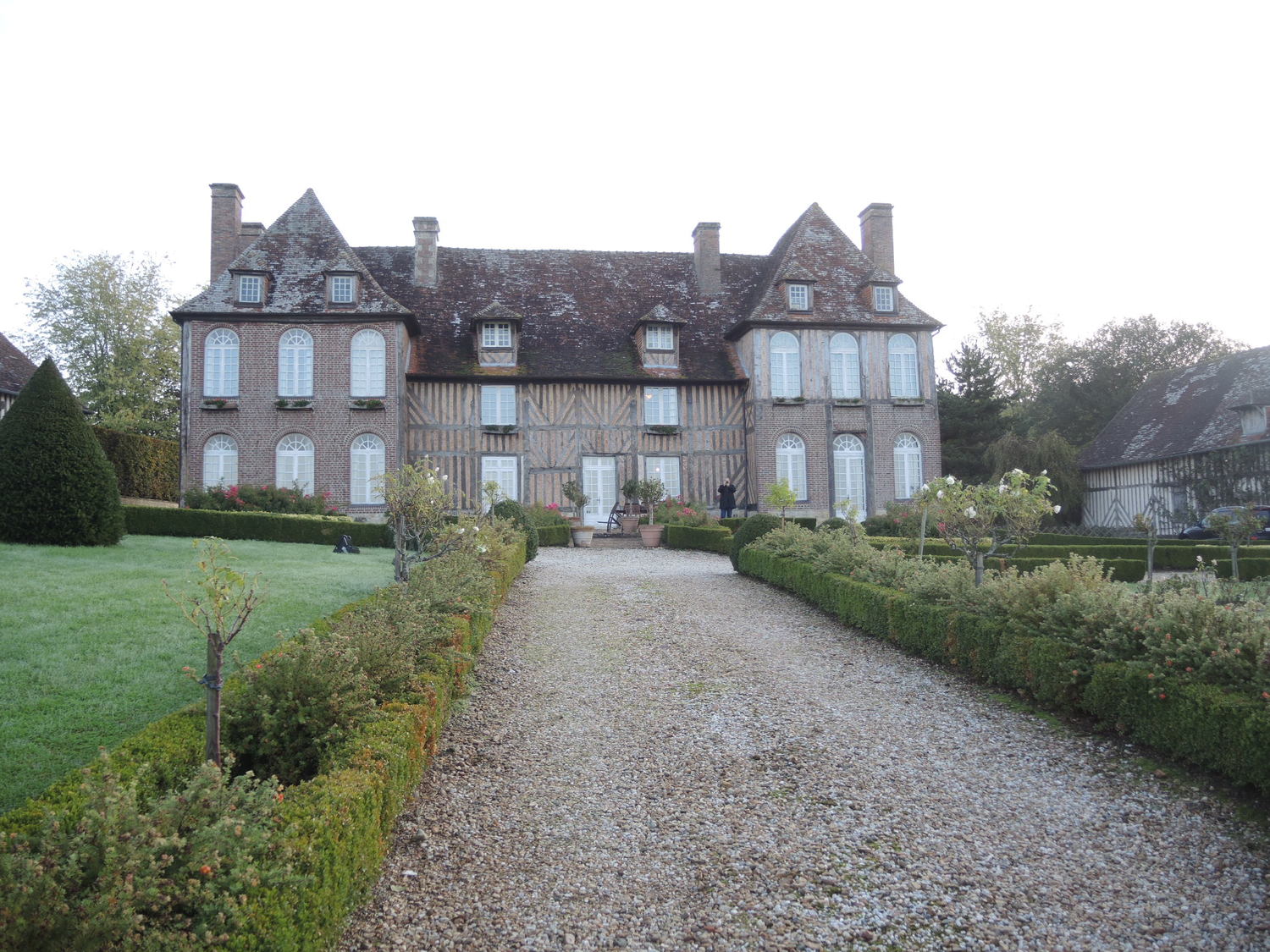 Le Manoir du Lieu Rocher is located in a nice place on the hill. From there you can see the valley and a beautiful garden where you can enjoy the sunset. Welcoming hosts, big rooms and authentic atmosphere – you will find it all there. By pressing this link, you can see and rent the room at Manoir du Lieu Rocher.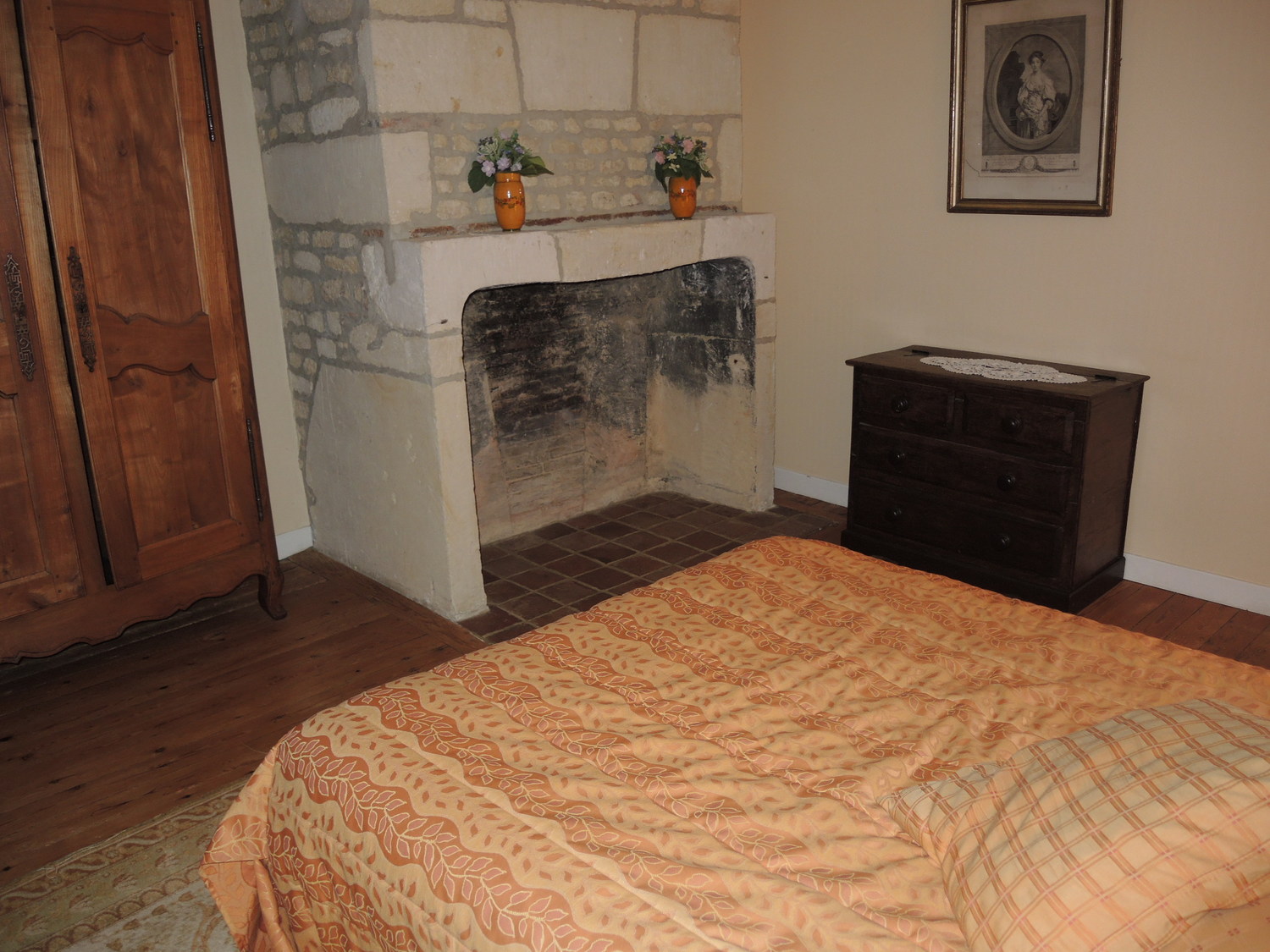 A room like the one above allows you to feel like you are travelling back in time.
At the seaside apartments are different. The best web page to rent it is Airbnb.com. If you register for the first time there, you can get 35 euros discount by pressing this link.
Travelling around Normandy
The best way to travel and discover Normandy is by car. Rent it right after you get there and hit the road.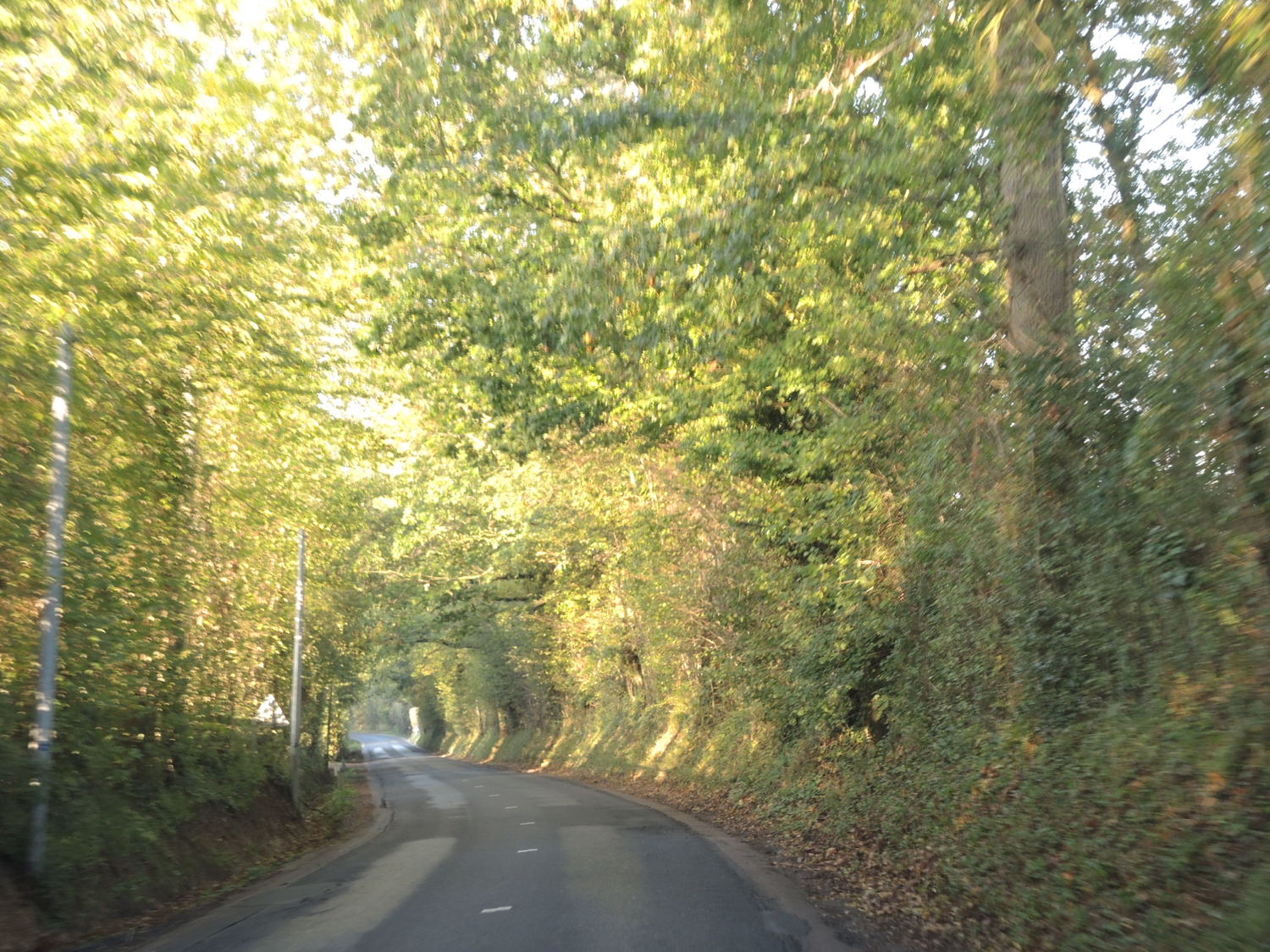 Roads leading to Calvados.
Places to shop in Normandy
Calvados is an expensive drink. At Fine distillery ir costs around 30 euros a litre. You can also buy it at supermarkets or other shops. A fermented cider is not an exception. If you buy it at distilleries, you buy a drink and its story, which later can be told to friends while tasting it.
Buy food at supermarkets where you will find a variety of choices for reasonable prices. At smaller shops food costs more but it also tastes better.
TIP: All the museums, distilleries and restaurants close during the lunch time.
Monuments, restaurants and local foods
Clermont-Ferrnad, located in Auvergne a green and peaceful region, is the perfect place if you want to discover France in an unusual way.
Morocco by car. The full itinerary of a car trip in Morocco.
Go through 4 different countries and visit new places, cultures and ways of life in a 12 days road trip accross Europe.