Travelling around Tenerife by car is the quickest way to discover the island's most beautiful places. Tenerife's roads are high quality, even in the mountains. However, driving in Tenerife requires strong skills and strong nerves. The motorway runs from the capital of Tenerife, Santa Cruz, to Los Gigantes. Everywhere else, the roads run at least partly through the mountains and in many places, you will have to encounter spectacular serpentines. Driving is not recommended for those afraid of heights. In some places, it feels like driving on the edge of a precipice.
This map will help you orient yourself in Tenerife:
Car rental in Tenerife

Car rental in Tenerife is provided by the main international car rental companies. However, as in most countries, they are quite inflexible and do not offer the best conditions. In Tenerife, we found a local rental company that offered excellent rental conditions. The good conditions were obtained by concluding the rental agreement three months before the trip. We used the services of Plus Car, with a full franchise for a week for 170 euros. The Mazda 2 was about 5 years old and well maintained. The rental "point" was right next to the airport waiting area, a few hundred metres away. The staff of the car rental company work directly in the car. We looked at the reviews before choosing, and they were good. We added our own good review alongside them.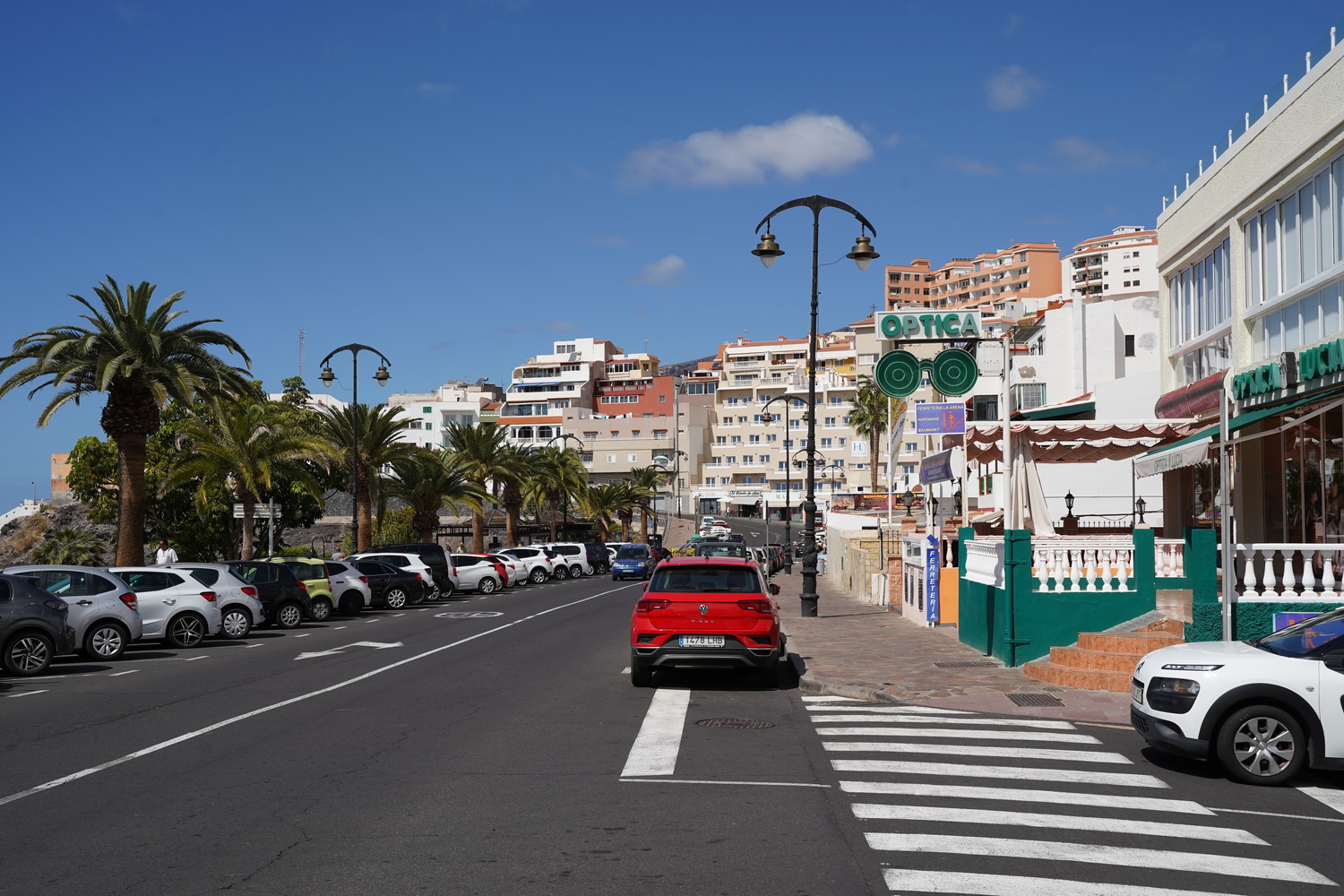 Trip to Teide Volcano by car

Your first car trip to Tenerife should start from the Teide Volcano. The roads are not very steep and the serpentines are a bit easier. There is no problem driving in the dark and in fog. Teide volcano is a large area with dozens of other volcanic cones. The first stop could be Chinyero volcano. There are several hiking trails through stagnant lava fields, pine forests and ash desert. It is worth choosing the 6 kilometre route for three hours.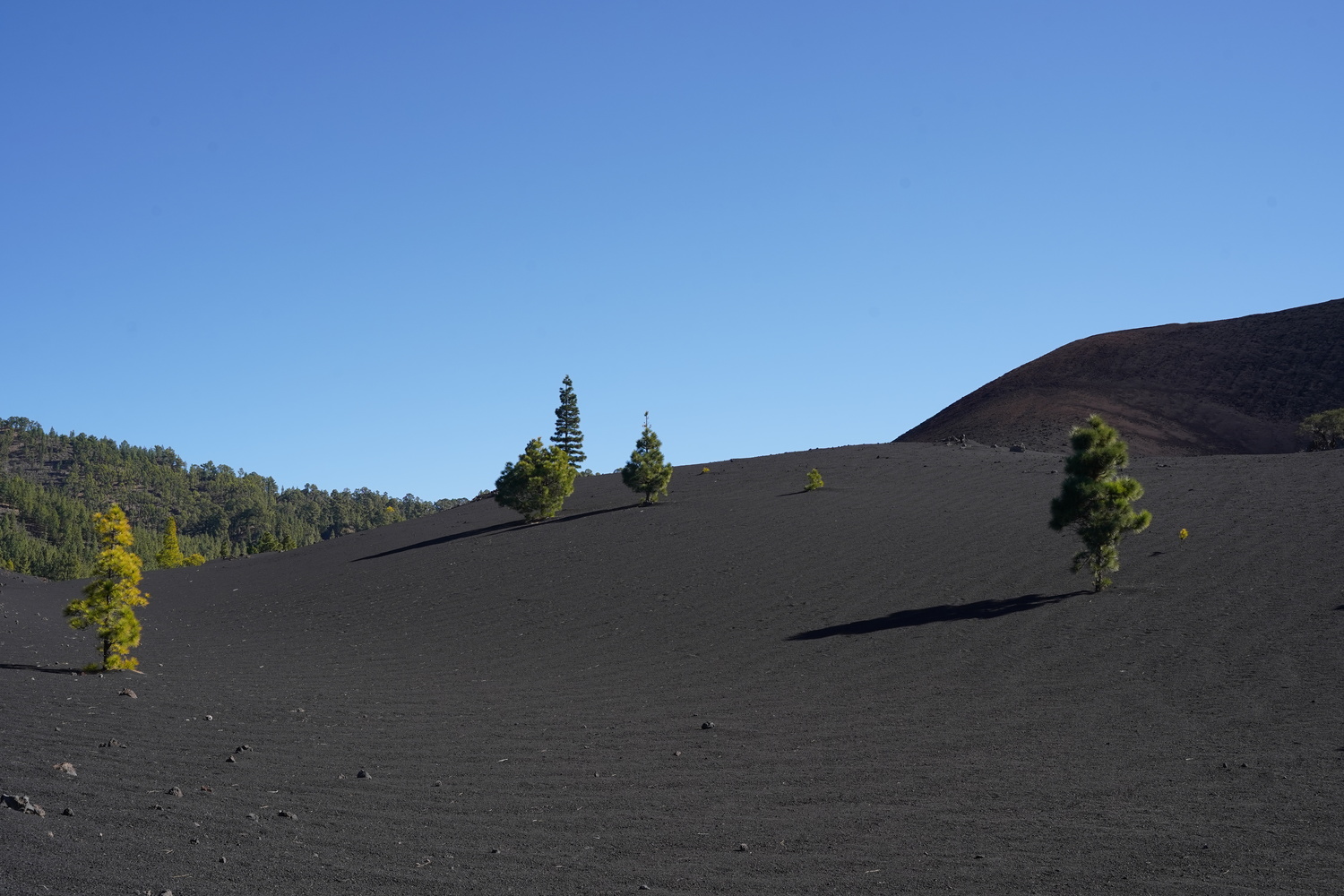 Ash desert at Chinyero volcano.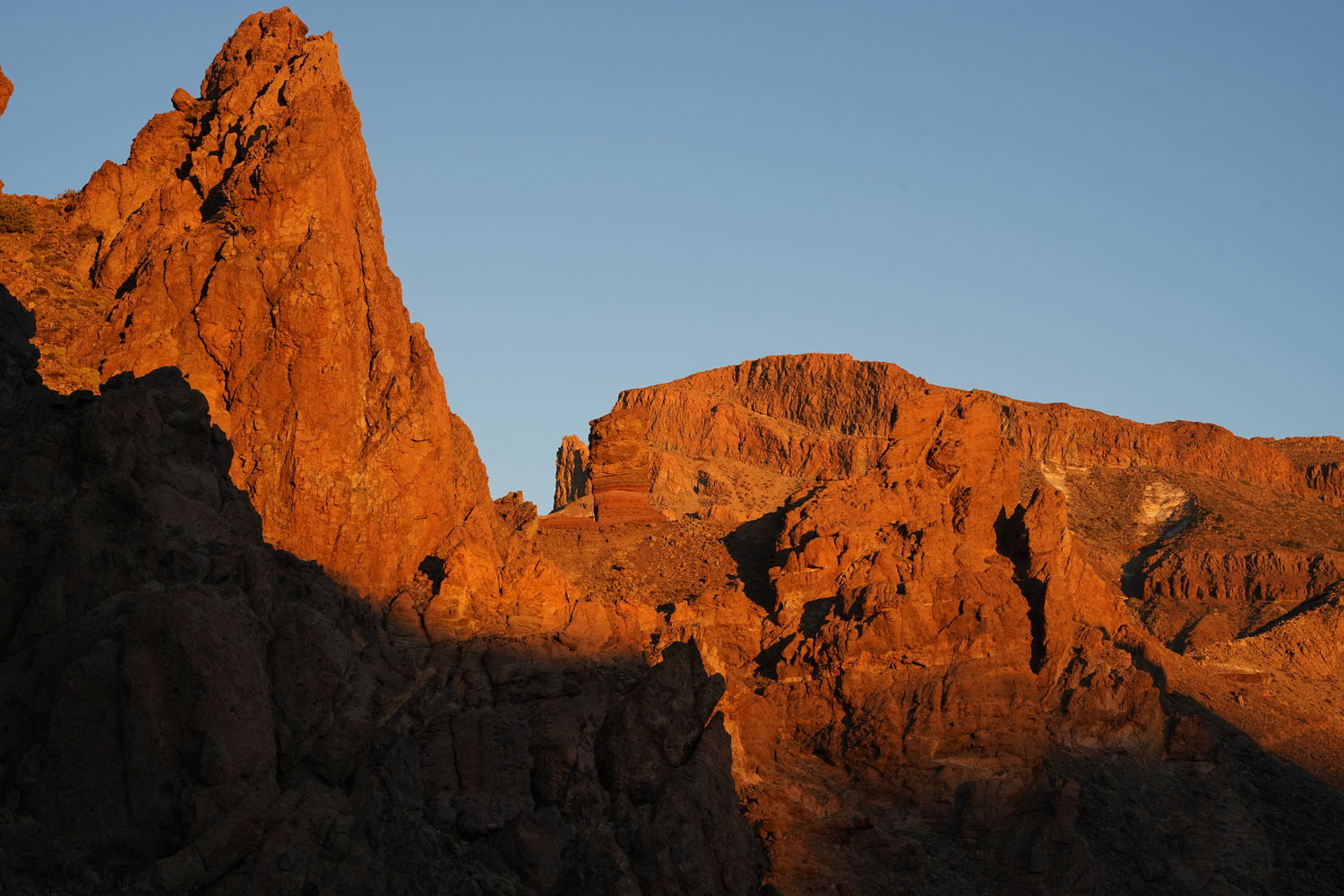 From Chinyero Volcano, it's about an hour's drive to Chincado Rock. There is a beautiful hiking trail around the rock group. It is especially beautiful in the evening when the sun paints the rocks red. From this point, there is also a footpath up to the top of Teide. A 14-kilometre route in 6 hours. A few kilometres later a cable car to the summit. The ascent is limited and should be booked in advance, especially in high season.
Travelling by car in western Tenerife
The wild mountains of Tena Park are in the western part of Tenerife. A possible route is Los Gigantes, Masca, Tenos Lighthouse. Masca is beautiful during the day, while the Tenos lighthouse is visited three hours before sunset. The descent and ascent at Masca are very impressive. There is one more descent to Buenavista. From here, a bus will take you to the Tenos lighthouse. Car traffic is restricted from morning to evening, but there is a bus service every half hour. Check if it is open at that time, since the passage was closed in spring 2022.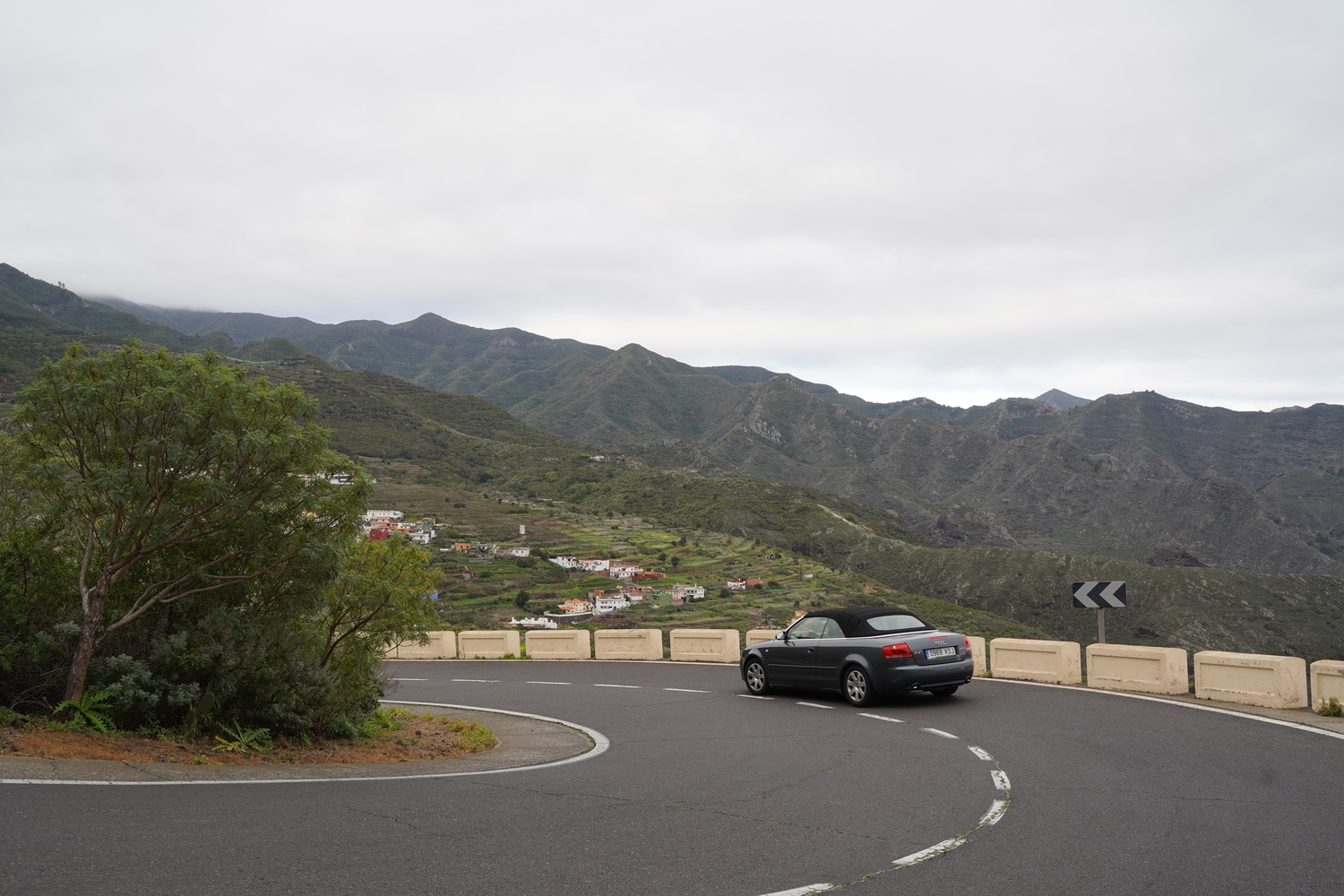 Tenos Park, Masca village on a hillside.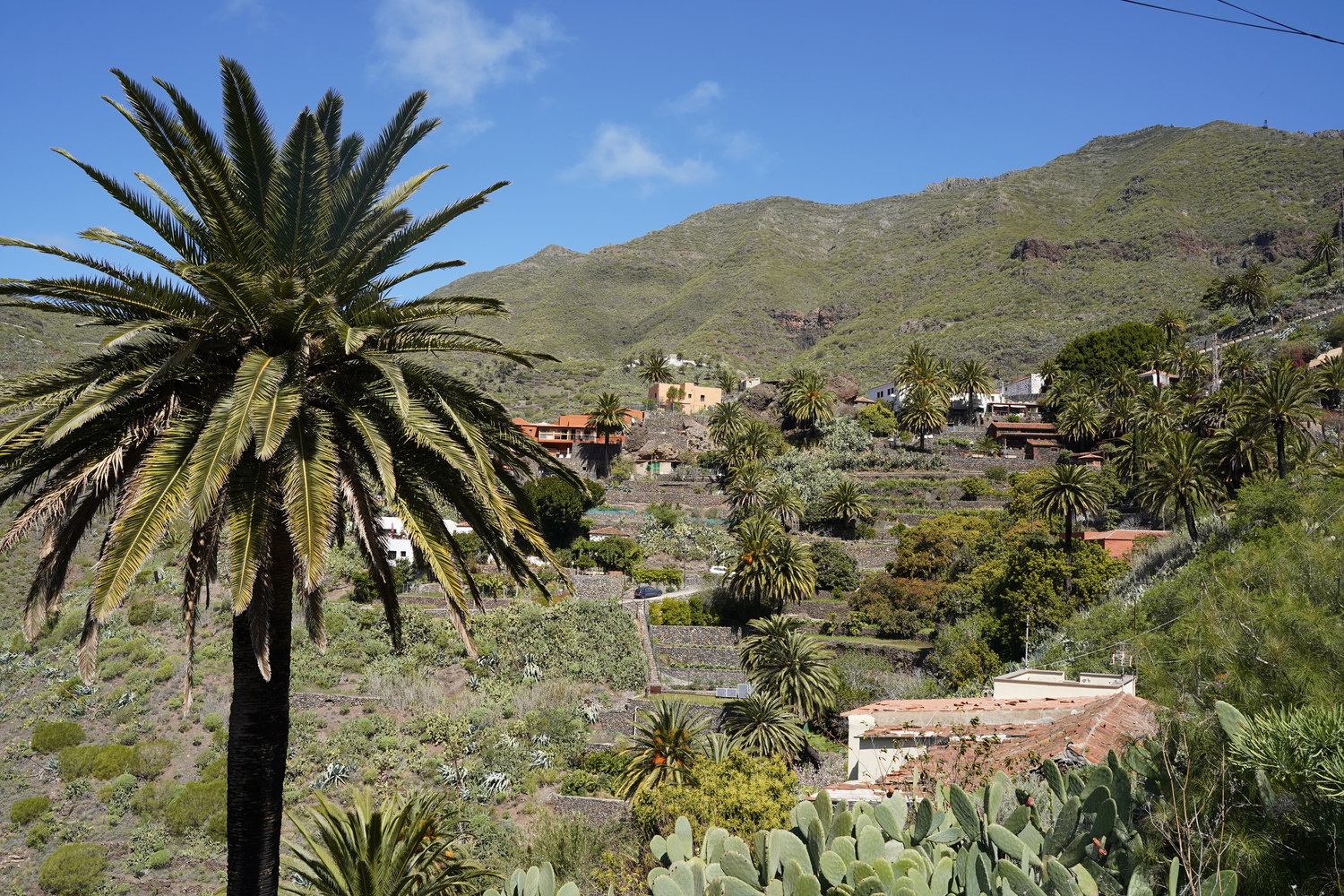 You will have to descend and climb again. Masca town is visitable for 2 to 3 hours. Return via El Tangue, where the roads are much more straightforward.
To Teide, Masca, and the lighthouse of Tena, the best starting point is in the southern part of Los Gigantes. From here there is also fairly good access to the northern part of Tenerife in the region of Ikod de los Vinos and Puerto de la Cruz.
Los Gigantes is built on a hillside. The steep cliffs of Los Gigantes, several hundred metres high, are visible from everywhere. Like everywhere in the city, it is quite difficult to find a parking space. There are larger chargeable car parks near the port.
Travelling by car in northern Tenerife
Northern Tenerife is the oldest inhabited coast. Here is Tenerife's old port, Puerto de la Cruz. Good tracks, few serpentines, and beautiful views. Lots of interesting places at Ikod de los Vinos: the Cave of the Wind, the Dragon Tree, the Butterfly Park, and the Banana Museum. There are also many wineries where you can buy excellent Tenerife wine.
Puerto de la Cruz has a beautiful old town and many parks, and Loro Park is a great place to spend the whole day. Botanical Gardens.
The towns and villages of northern Tenerife are very charming. You can see the top of Teide from almost everywhere.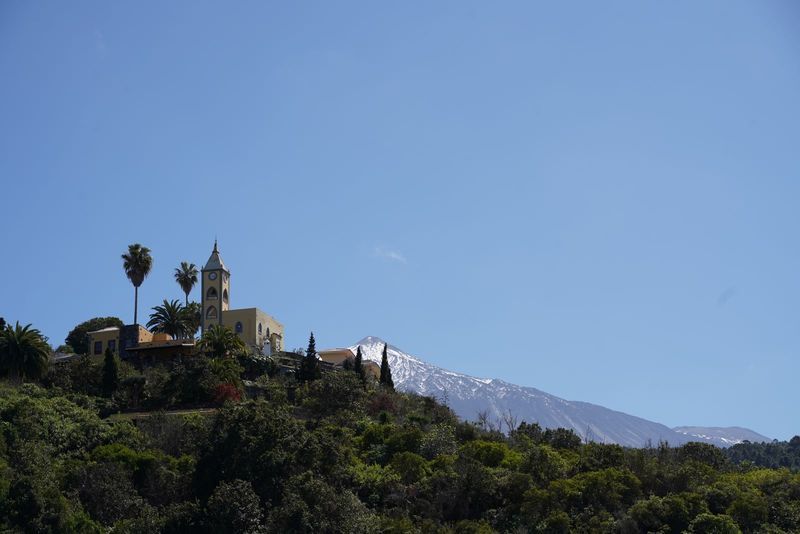 The scenery of northern Tenerife at Ikod de los Vinos.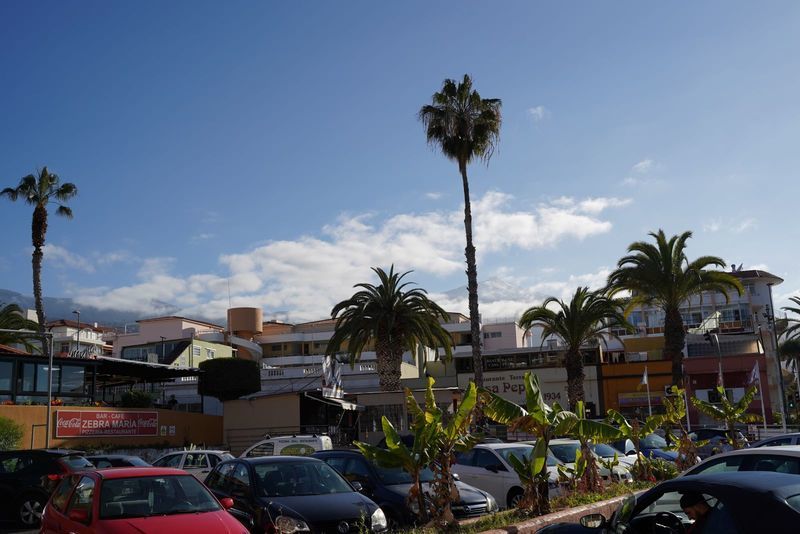 Parking in Puerto de la Cruz. Occasionally, you have to look for it. Some are charged, some are free.
Travelling by car in eastern Tenerife

East Tenerife is also mountainous and wild. Here you can visit Anaga Nature Park. The drive from San Cristobal de la Laguna is easy enough up to Cruz del Carmen. There is a good parking area and the start of hiking trails. The view of the Teide volcano with the town of La Laguna in the valley is very impressive.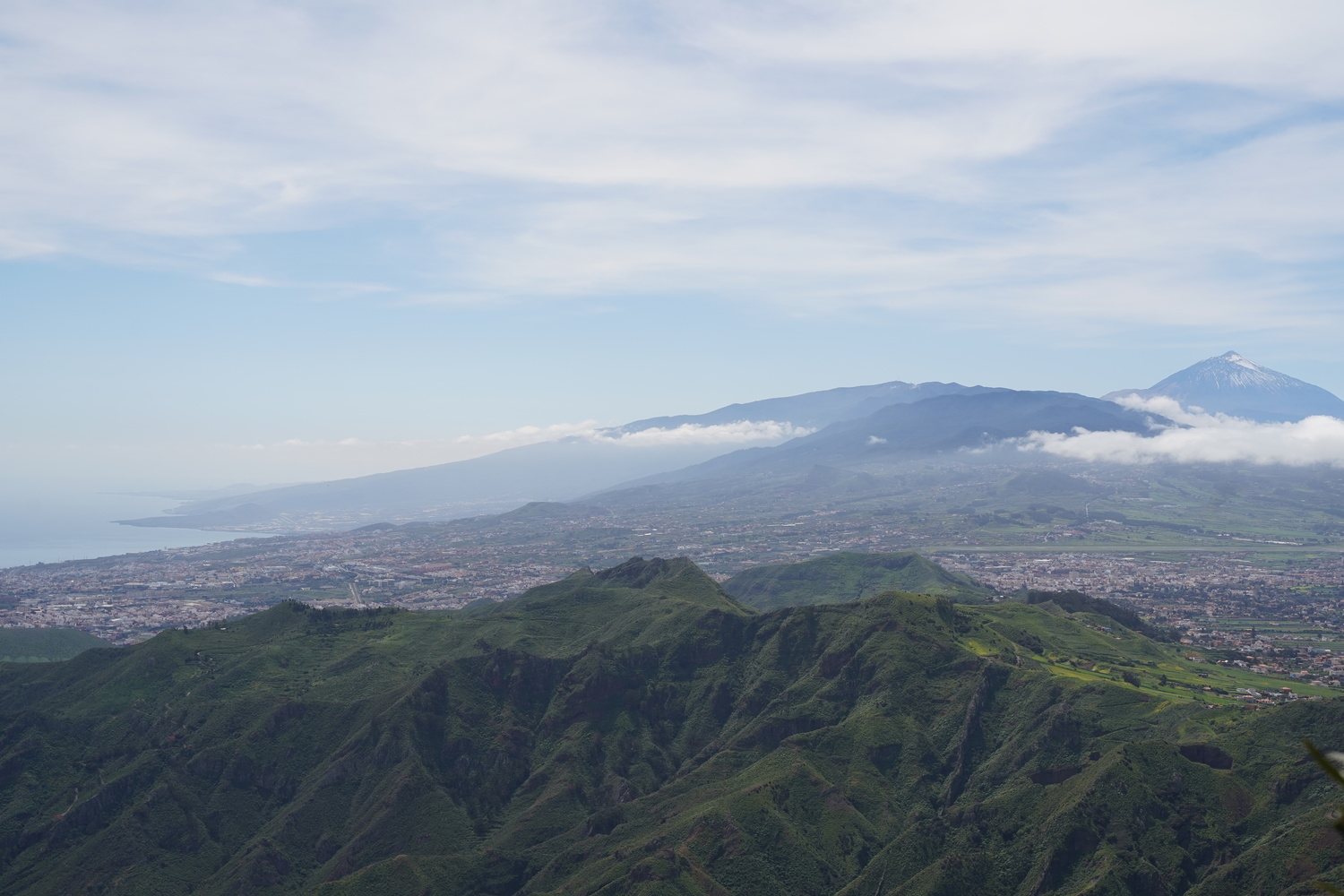 View from the Cruz del Carmen viewpoint. You can have lunch here, there are several eateries along the way.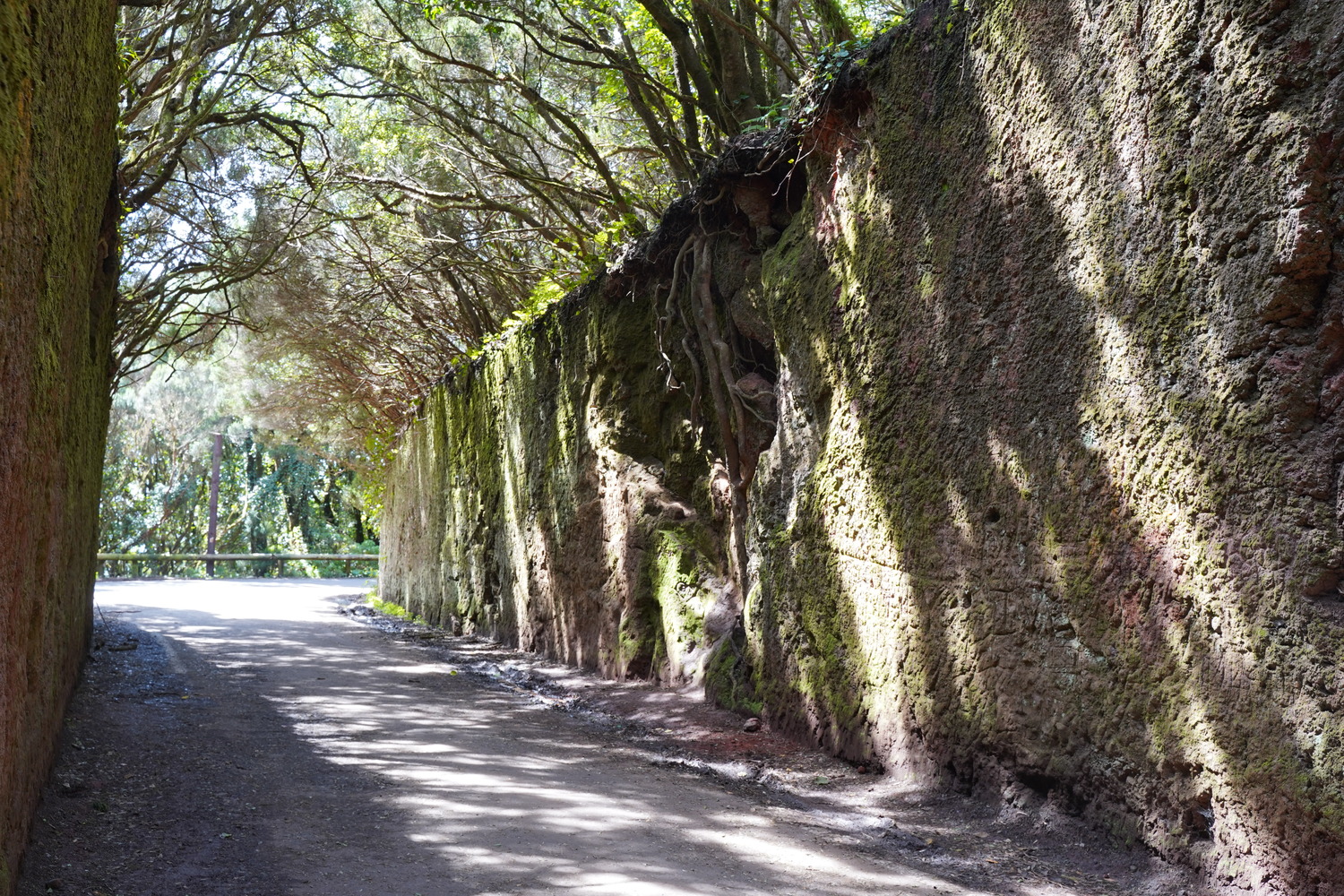 These tunnels are carved out not only for cars but also for pedestrians. It's like a magical forest, with tunnels of trees, moss hanging from branches, mysterious shadows and the occasional fog.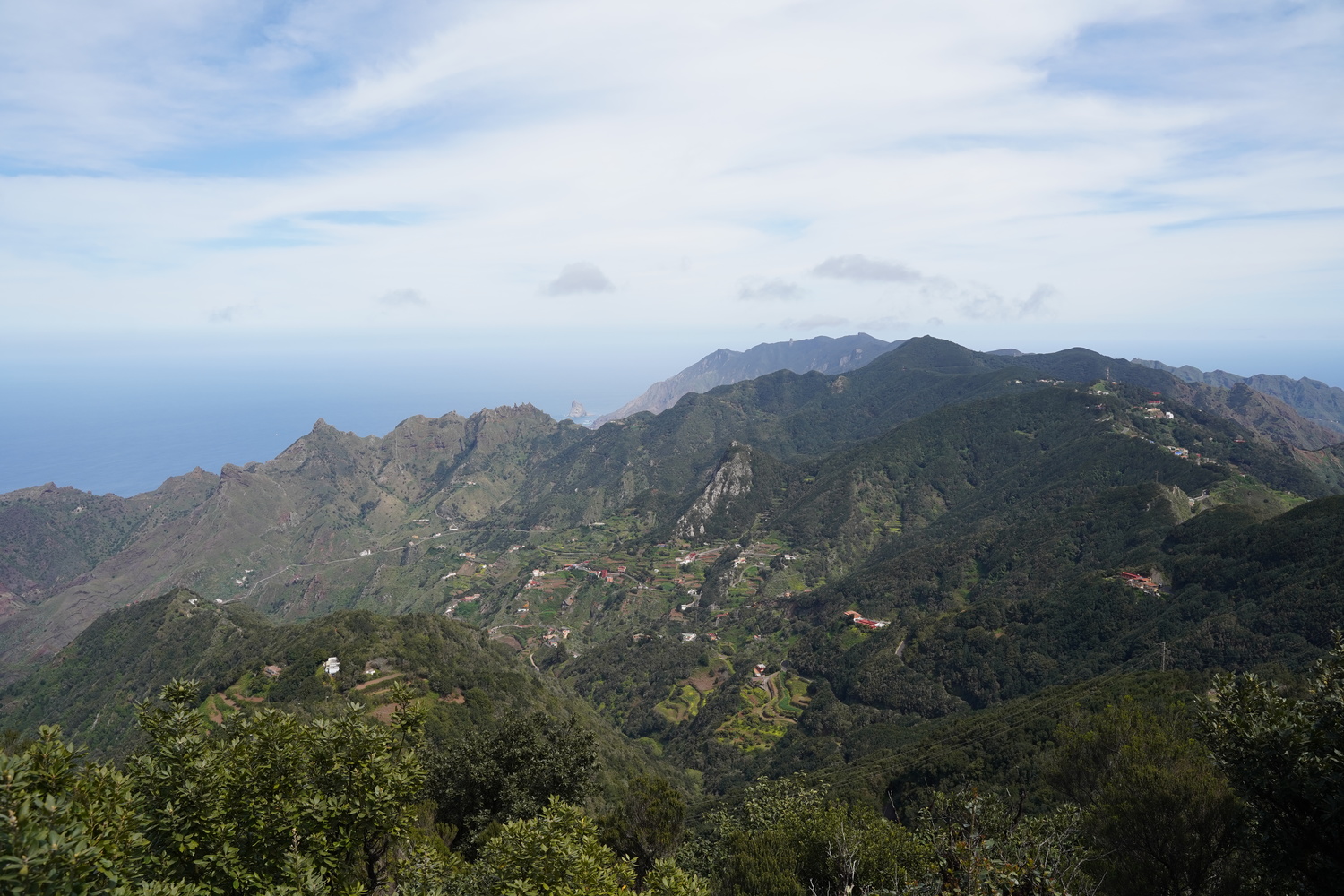 View from the Pico del Ingles lookout point. Further down, there are the serpentines up to Taganana and you can descend via San Andres to a good route through Tenerife Santa Cruz.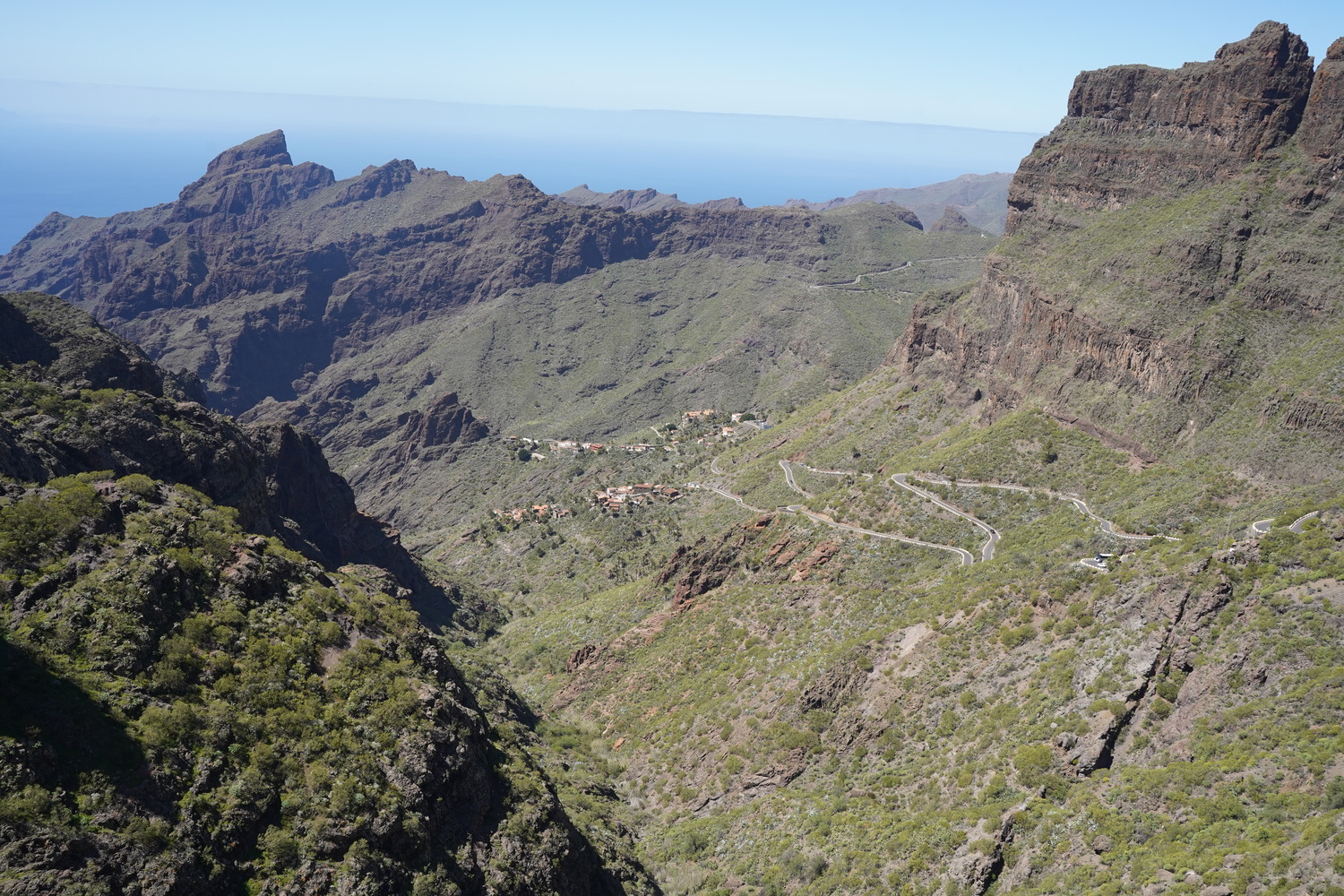 View from El Bailadeiro.
Taganana attracts visitors with walks through the subtropical forest along the Atlantic. Driving from southern Tenerife, you won't have the energy to tackle enough serpentines to return the same day. You should consider staying overnight in this region, preferably in Taganana.
Here is a video report about traveling to Tenerife:
Monuments, restaurants and local foods
Clermont-Ferrnad, located in Auvergne a green and peaceful region, is the perfect place if you want to discover France in an unusual way.
Morocco by car. The full itinerary of a car trip in Morocco.
Go through 4 different countries and visit new places, cultures and ways of life in a 12 days road trip accross Europe.