Conference hall in Barcelona
CONFERENCE HALL IN BARCELONA
Barcelona is a city thought for tourism and for the commercial / business environment. For this reason it has many hotels that have conference halls,( conference room, or meeting room) is a room provided for unique events such as business meetings. It is commonly found at large hotels
Some conference halls:
Small Conference hall:
1: The Grand Marina hotel from Barcelona has many conference halls, if you are looking for a small room, the best one is the "Meeting room Club,this room is perfect for hosting lectures or presentations for up to 80 people.
Lounge from 30 to 80 persons.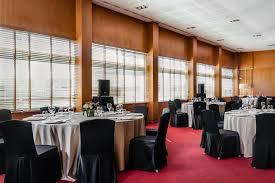 Medium conference hall:
1: Meeting room Maritima, this conference hall from Grand Marina Hotel,can be divided into two equal halves. The Maritima Room thus adapts to the particular needs of each event and can fit up to 300 guests, It boasts peerless panoramic views of the sea.
Lounge from 30 to 300 persons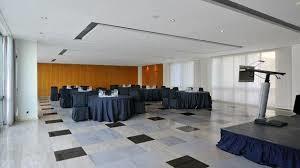 2: La Merce Room,this room is located in one of the most beautiful hotels in Barcelona (Soho House Barcelona)near from the beach "La Barceloneta" and the statue "Colon".The room has a beautiful decoration, with a small bar inside.
Lounge from 30 to 150 persons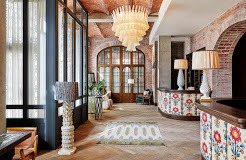 Large Conference Hall:
1: Fira de Barcelona, is a big hall, one of the most important in Europe. Every year, it organises numerous trade shows and congresses, which bring together leading companies from different economic sectors to showcase their new products, exchange experiences and promote business.there are many events for example " The mobile world congress"
2:Fira de Mountjuic:
Can be adapted to all types of events.
It is centrally located in the city, easily accessible from the airport and connected to the public transport network. It is situated in a privileged setting, inside Montjuïc park, which includes green zones, Olympic facilities and cultural buildings, such as the Museu Nacional d'Art de Catalunya (MNAC).
Monuments, restaurants and local foods
Clermont-Ferrnad, located in Auvergne a green and peaceful region, is the perfect place if you want to discover France in an unusual way.
Morocco by car. The full itinerary of a car trip in Morocco.
Go through 4 different countries and visit new places, cultures and ways of life in a 12 days road trip accross Europe.