After the publication about low-cost flight to London campaign of one airline company we decided to go and do this city on weekend. We were not interested in seeing London sights but to feel its spirit and rhythm of the ordinary city's life
It was quite easy to find a hotel with the help of booking.com . We chose an area close to Victoria Station, which is convenient walking distance to central London. "Gatwick" airport surprised with its size, we even got scared of getting lost.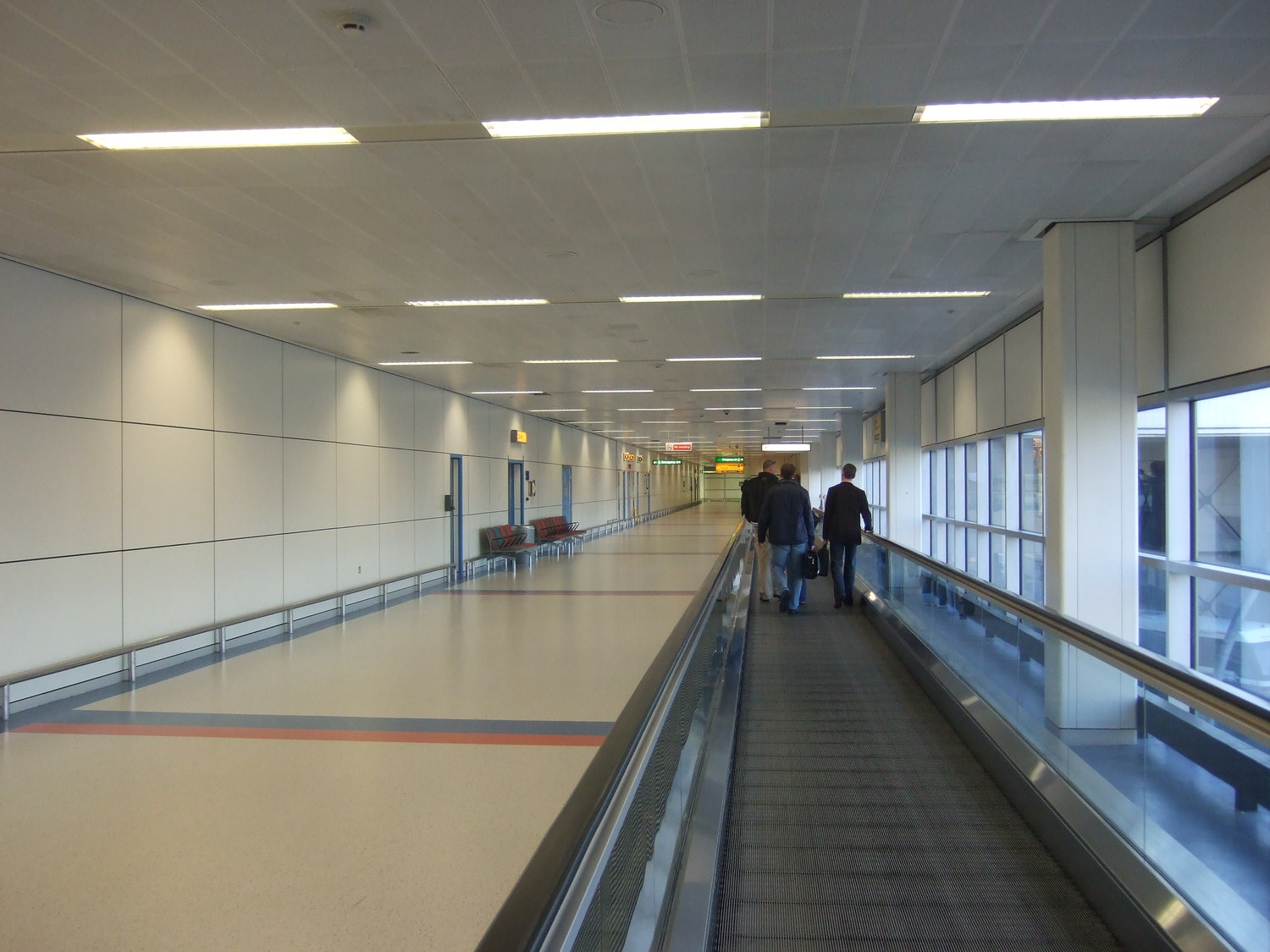 Gatwick airport is enormous
However, the signs at the airport were clear. We knew we need to get to London "Gatwick Express" and the obvious references led us to it.
We bought London Pass and maps in the train terminal. And only later on we perceived that this card helped us to save money buying the transport tickets and visiting famous objects of London.
After about an hour we reached the heart of London, the hotel 10 minutes away. Hotels are very interesting - a big house, whose the separate staircase is the separate hotel. Thus, in the area the major difference among hotel rooms is quite difficult to be expected because the whole street is full of buildings of similar style and constructions. The room is quite small, but comfortable and good layout.
After we unpacked our stuff, we went to have supper. Going towards the station we noticed that even several blocks of various cookshops are of the same principle comparing with hotels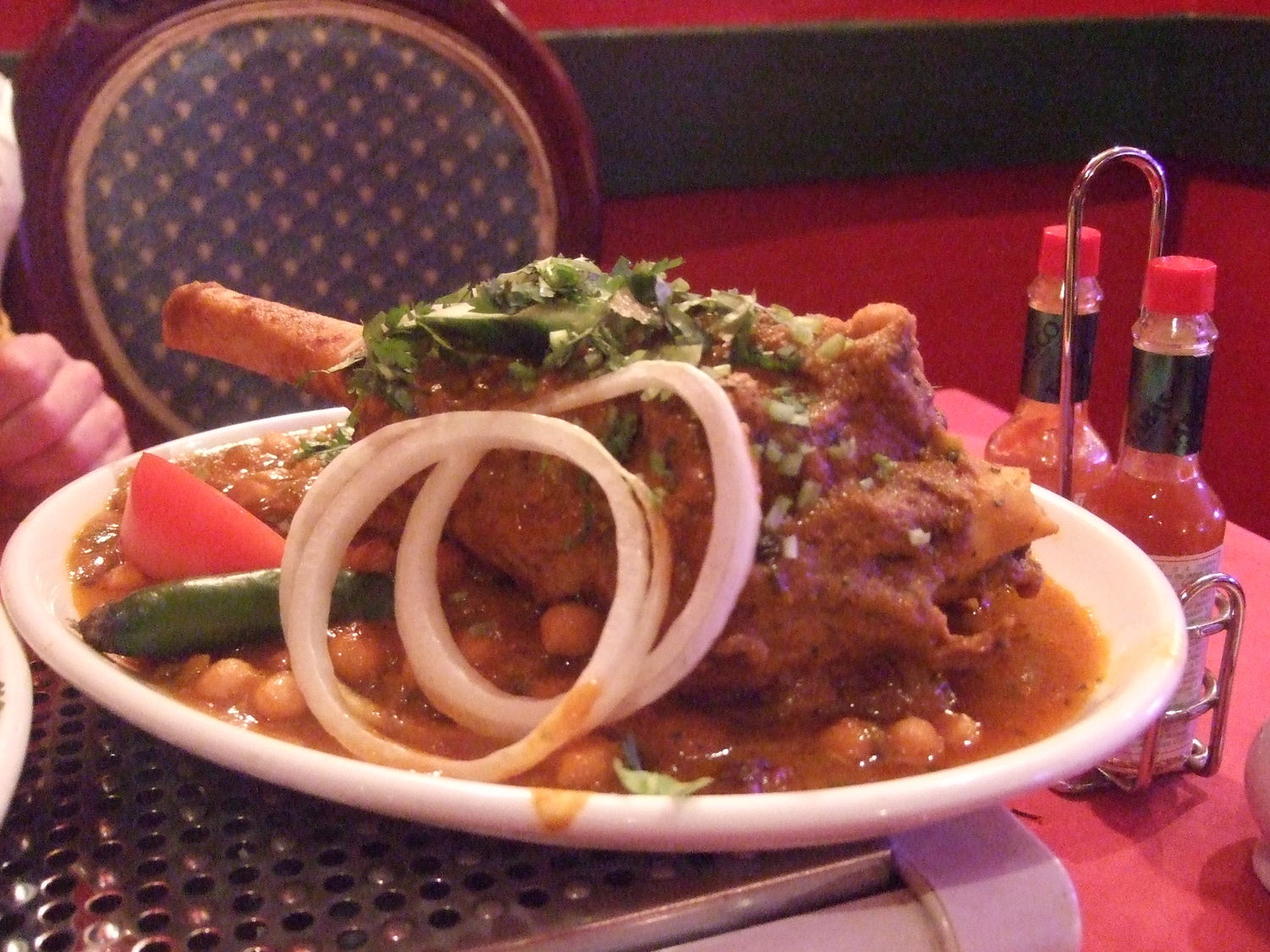 There are many inexpensive cookshops in the area of Victoria Station. Indian restaurant in London , mutton ankle
We came across to Indians, who fed us substantially and deliciously for the very nice price.
When London got dark, we went to River Thames, which was quite close.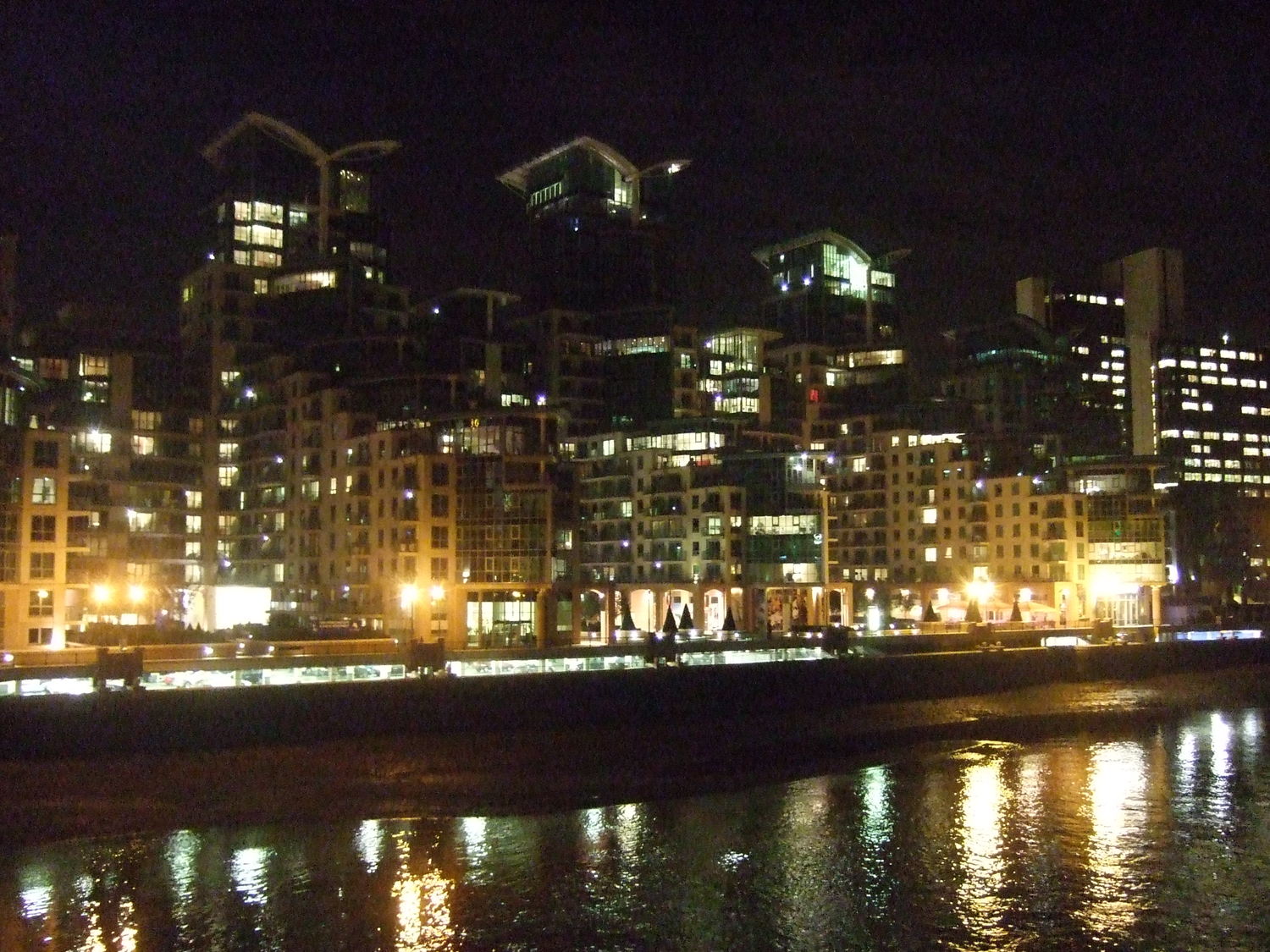 River Thames at night
Then we went towards Wesminster Palace, which are established just a few kilometres from hotel.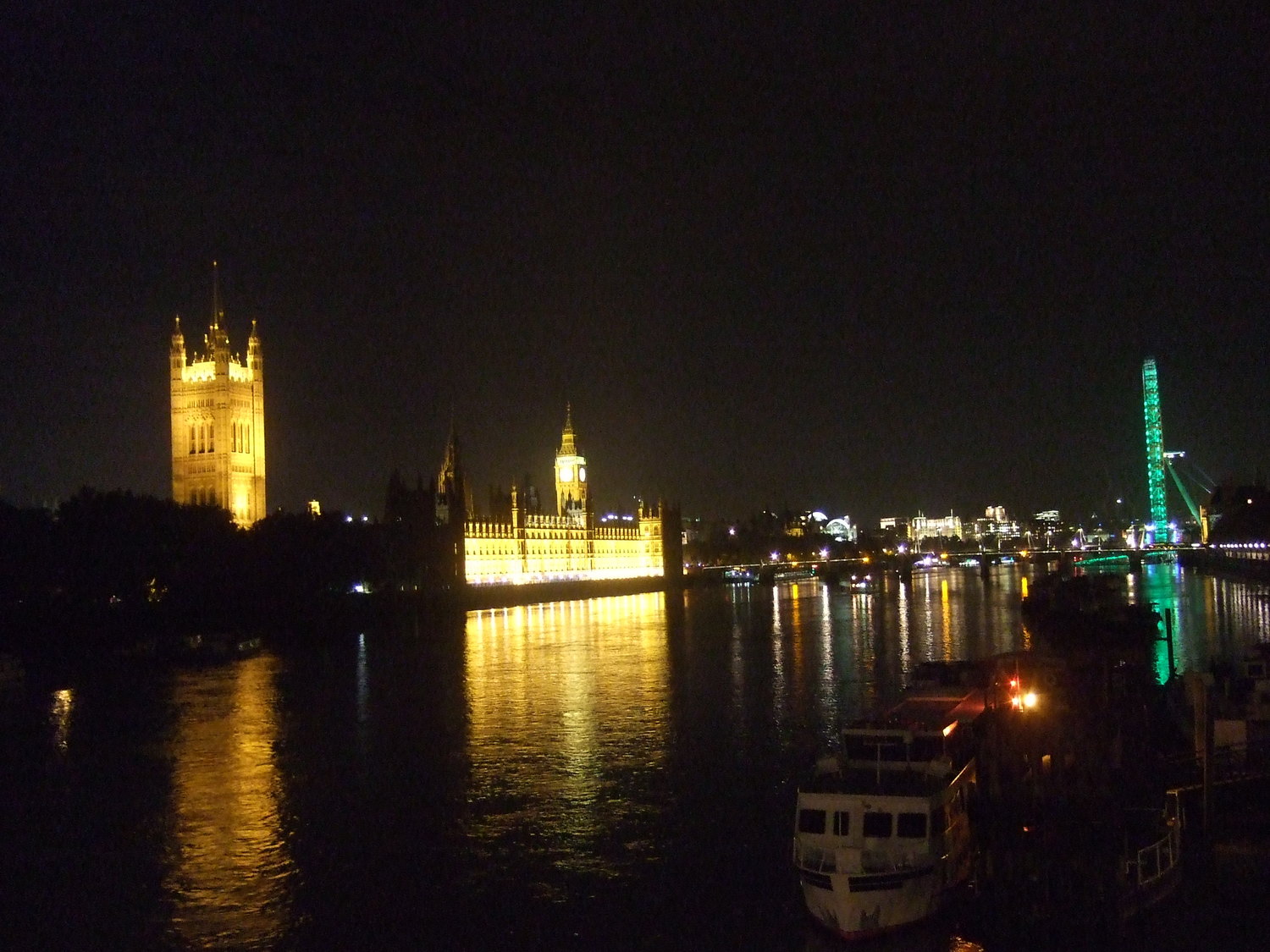 Wesminster Palace at night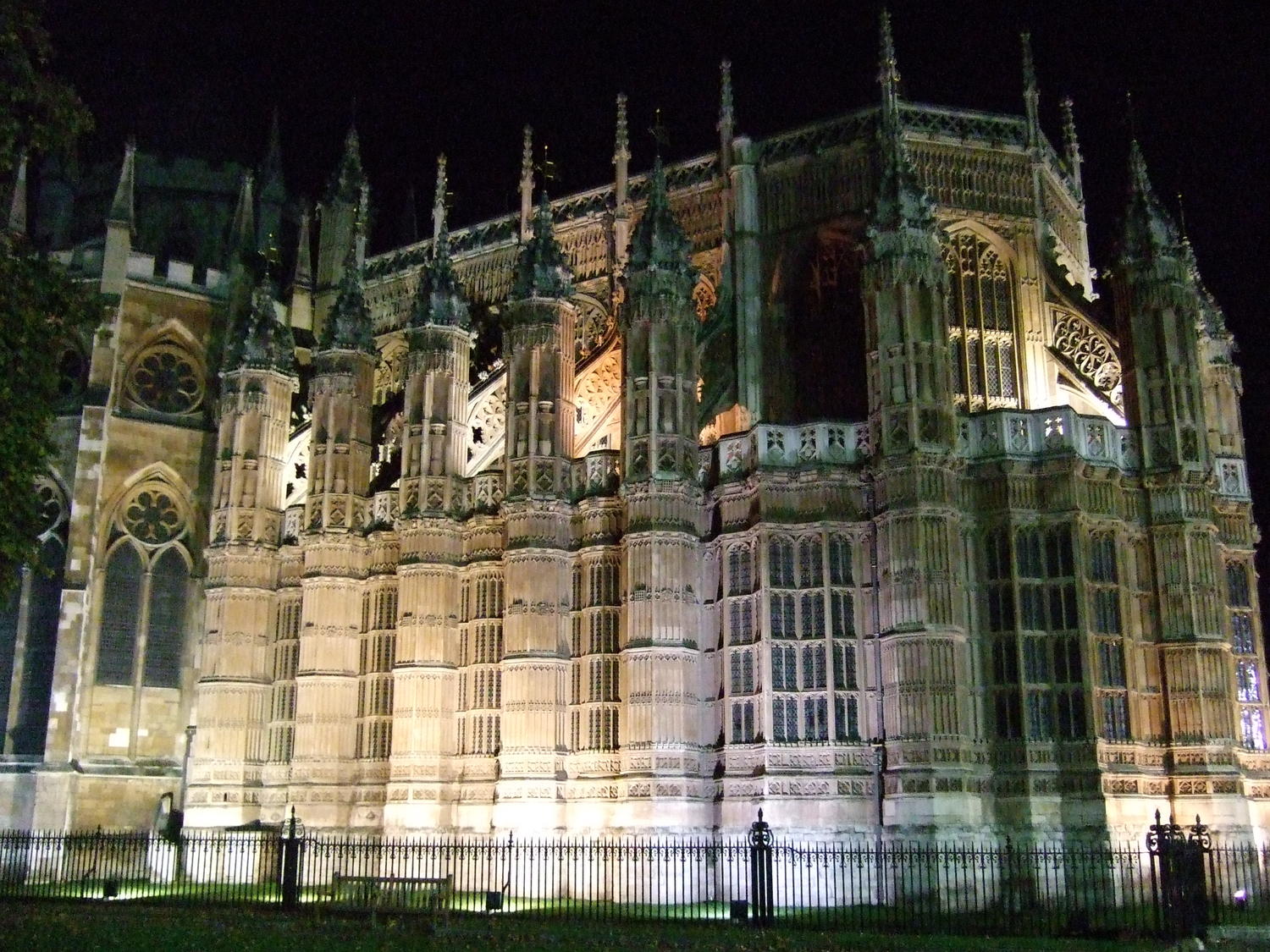 Wesminster Abbey
We went by Wesminster Abbey and came back to hotel passing the London streets.
In the morning we walked slowly towards Victoria Station, which became as a guide for us, and thence went to Hyde Park.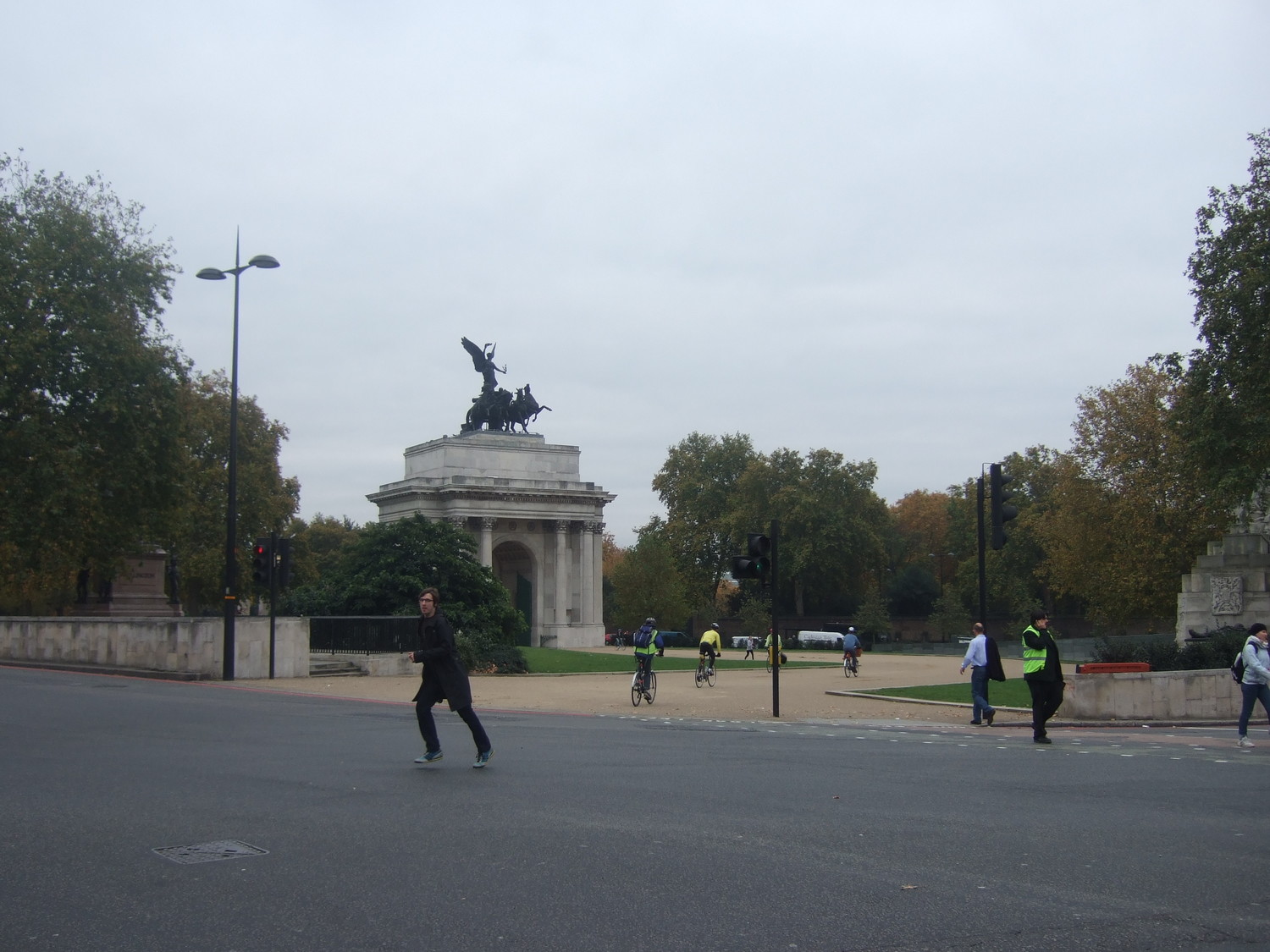 Towards Hyde Park
Although it is already November, Hyde Park greeted us not only with various colours of tree leaves but also with wealth of colours of flowers.
Hyde Park is colourful even in November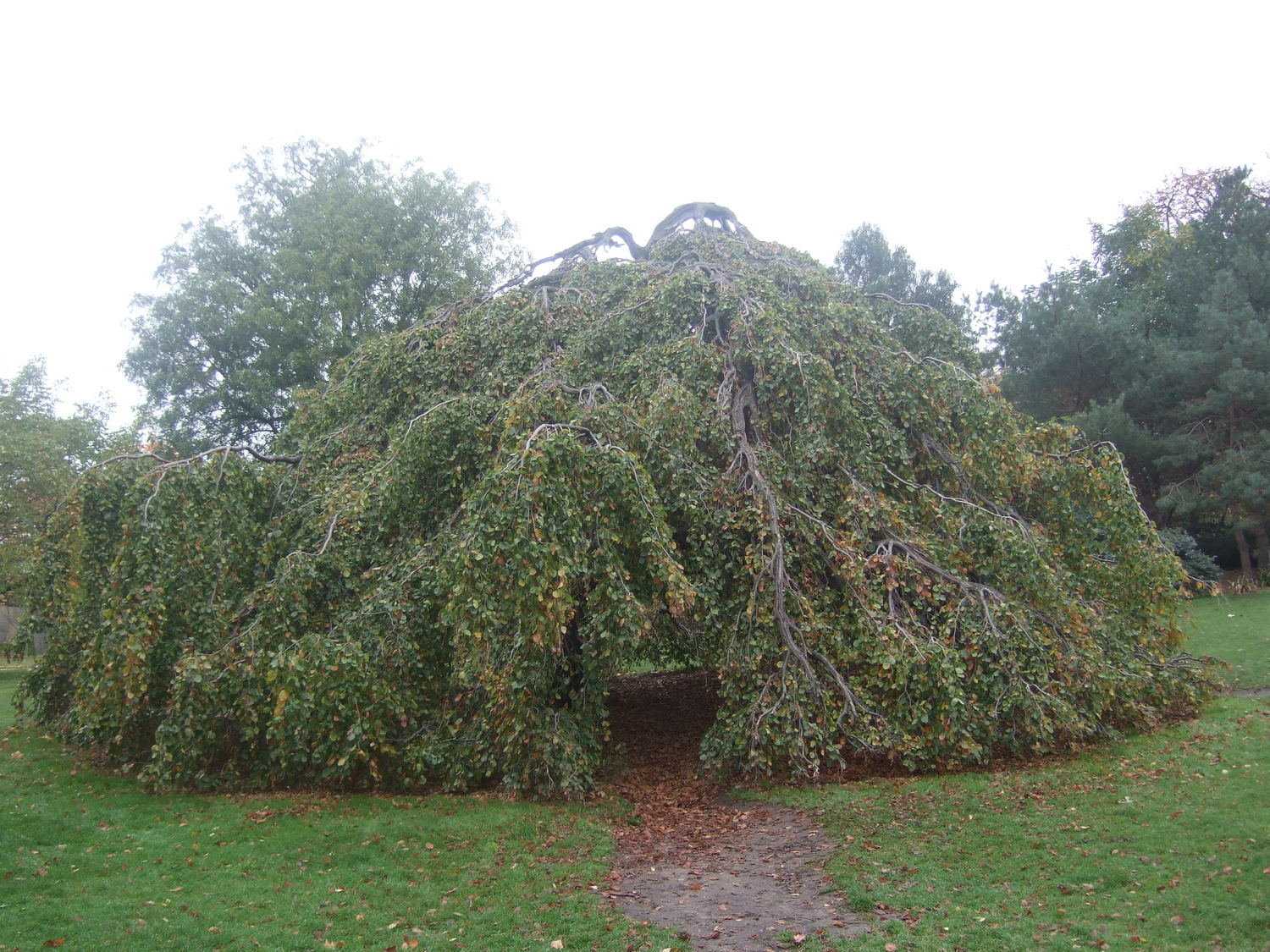 Almost tent
It was almost empty. However, it was pleasant to walk the beautiful trails of the park or just to sit on the bench.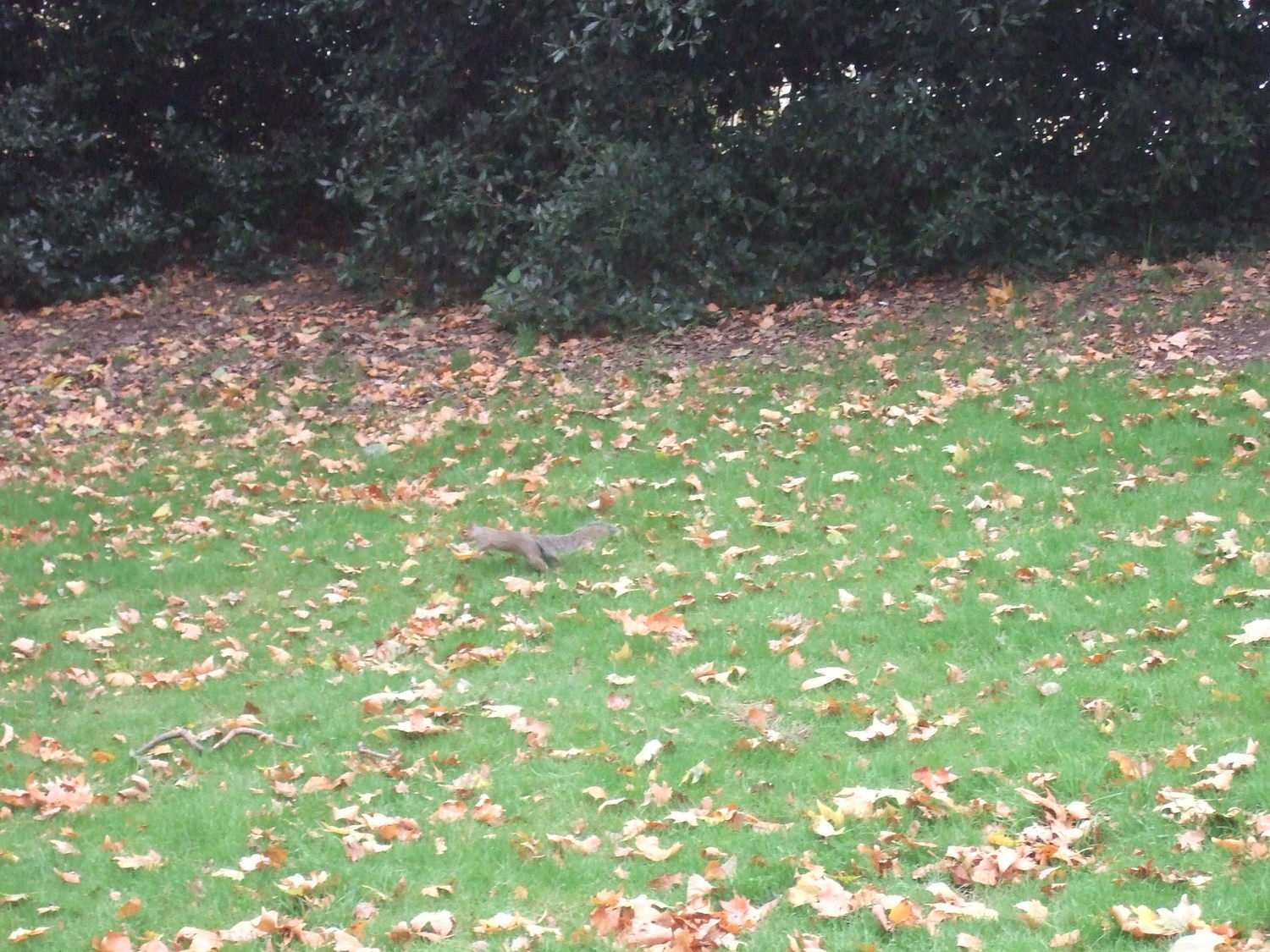 It is possible to see squirrels in Hyde Park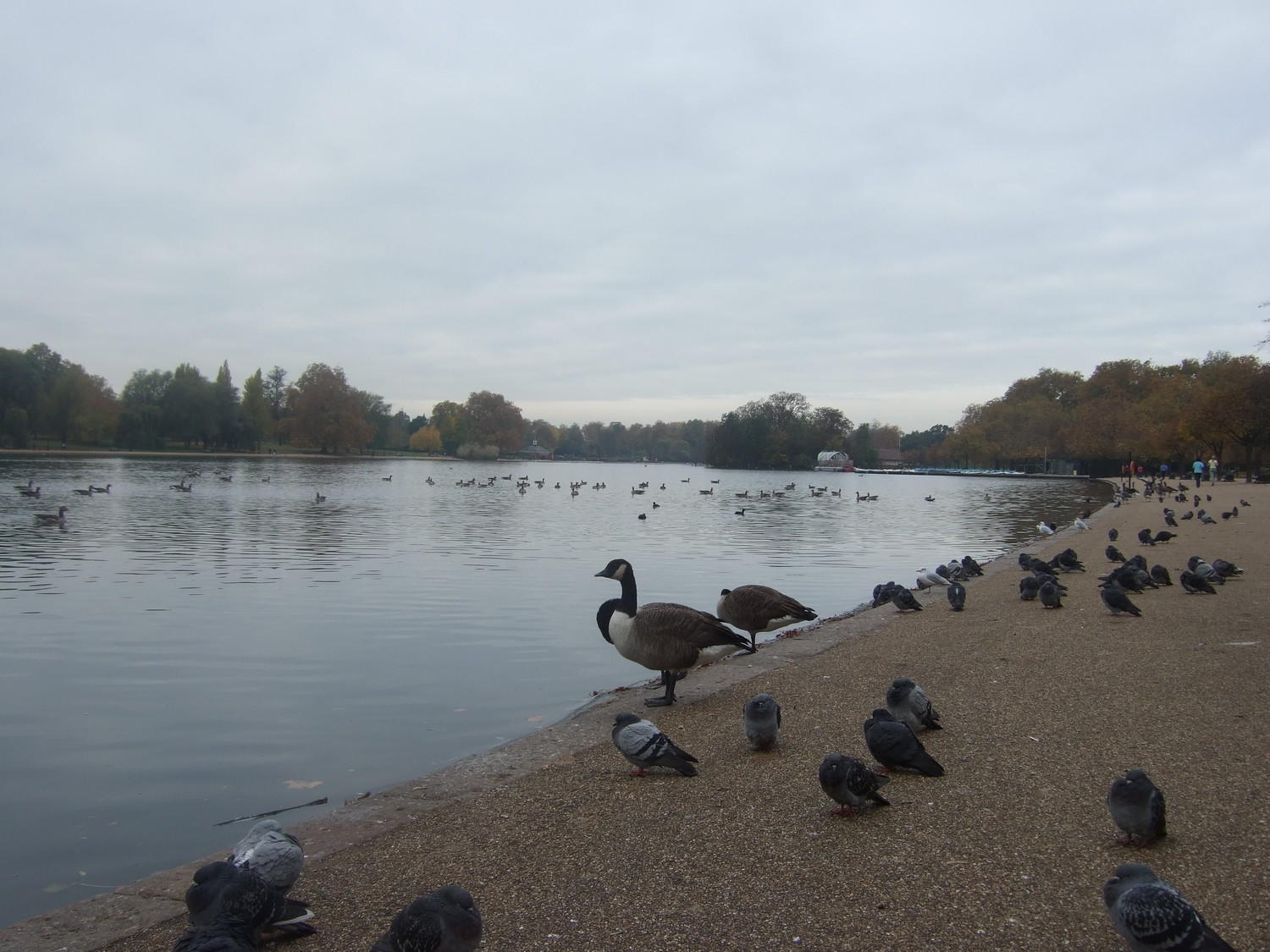 Ponds of Hyde Park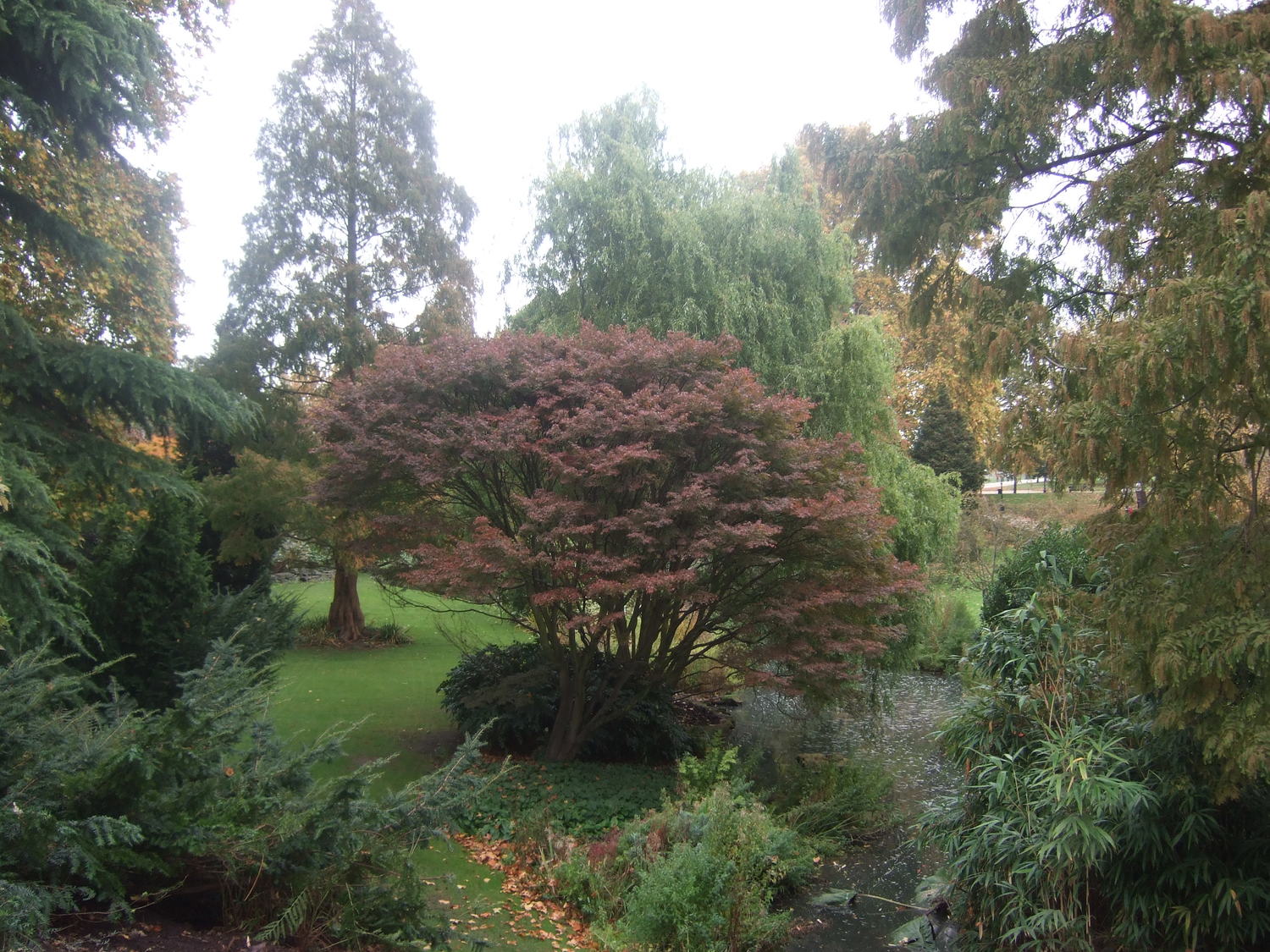 Hyde Park jungle
When we got bored, got on the tube and went to Buckingham Palace area.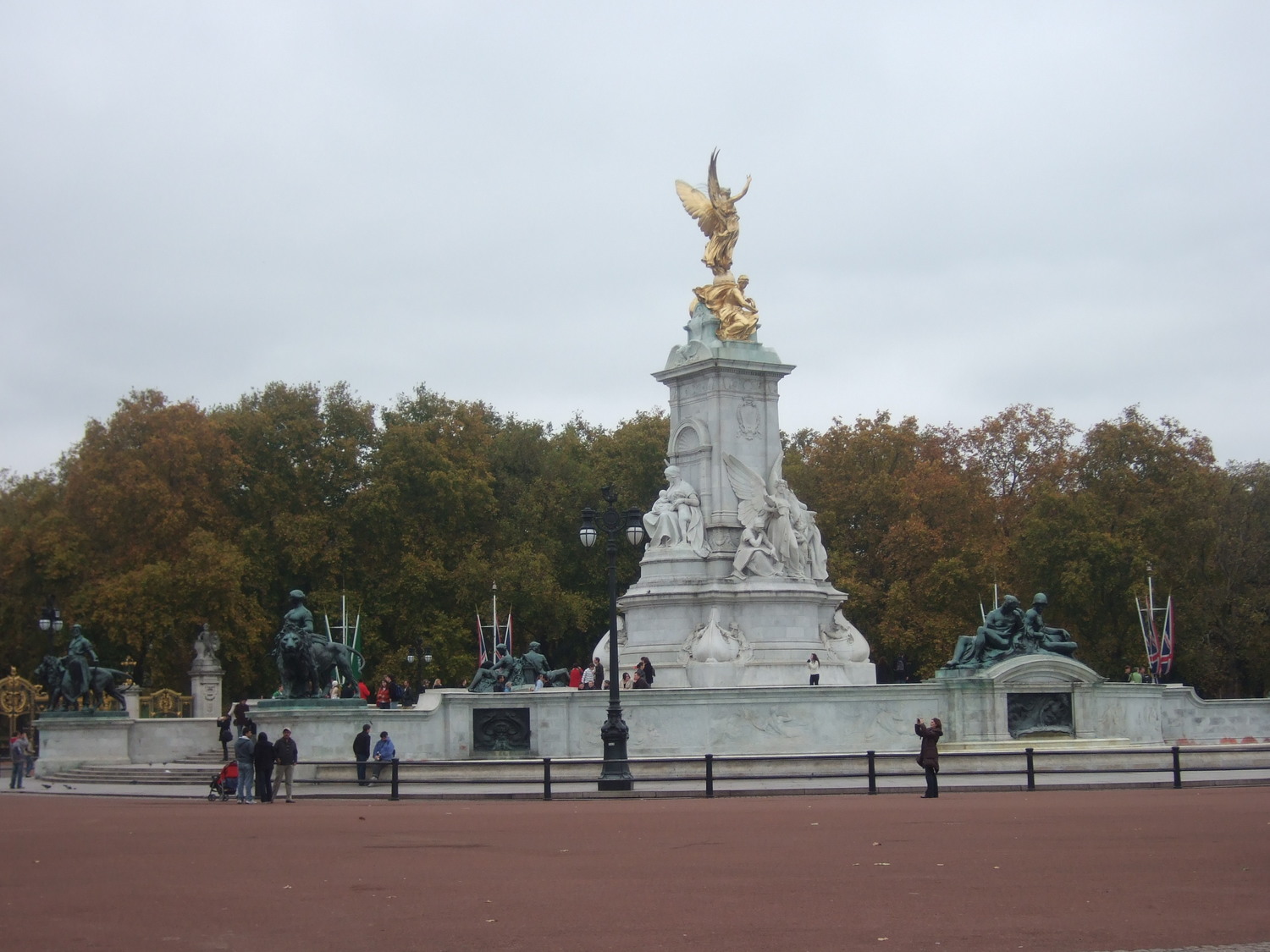 Victoria Memorial near Buckingham Palace
This is the official residence of the royal family, built in 1703 by Lord Buckingham, and still unchanged to this day. We admired the environment, by the way, we got surprised that governors of Great Britain drive cars, which would be too mean for our members of Parliament even to sit.
Well, juvenile complexes are hardly treated. There we got on the first occurring two-decker bus and went to the centre of the city.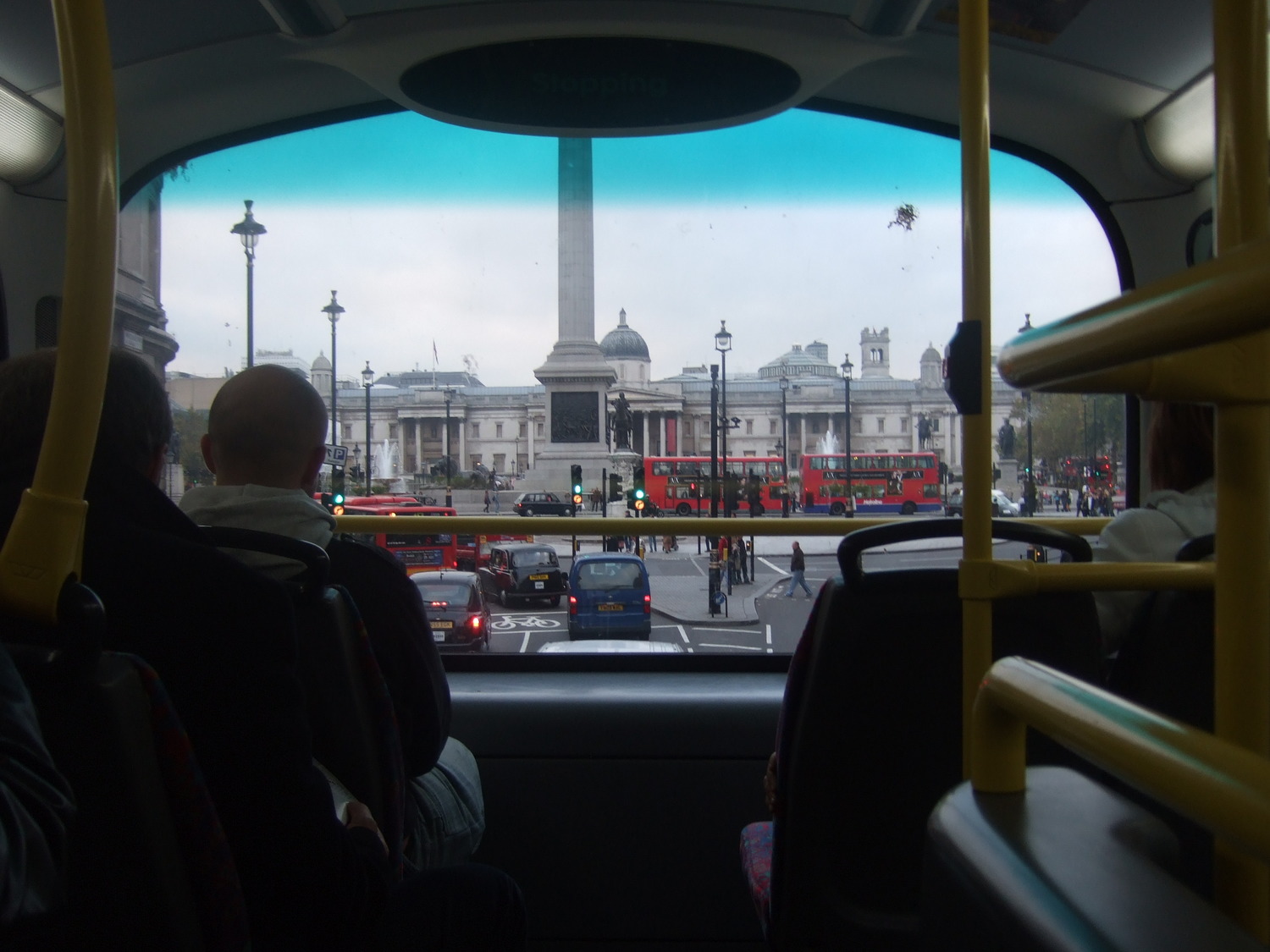 The main London sights may be seen through the windows of tho-decker bus
We got off in the new skyscrapers area and slowly moved towards the Tower of London.
New extravagant skyscrapers are harmonized with the old buildings of London.
We were amazed by skyscrapers, but more by people working in them. They were sitting so close each other that their elbows were likely to contact.
We rounded the Tower and moved towards the tube railway.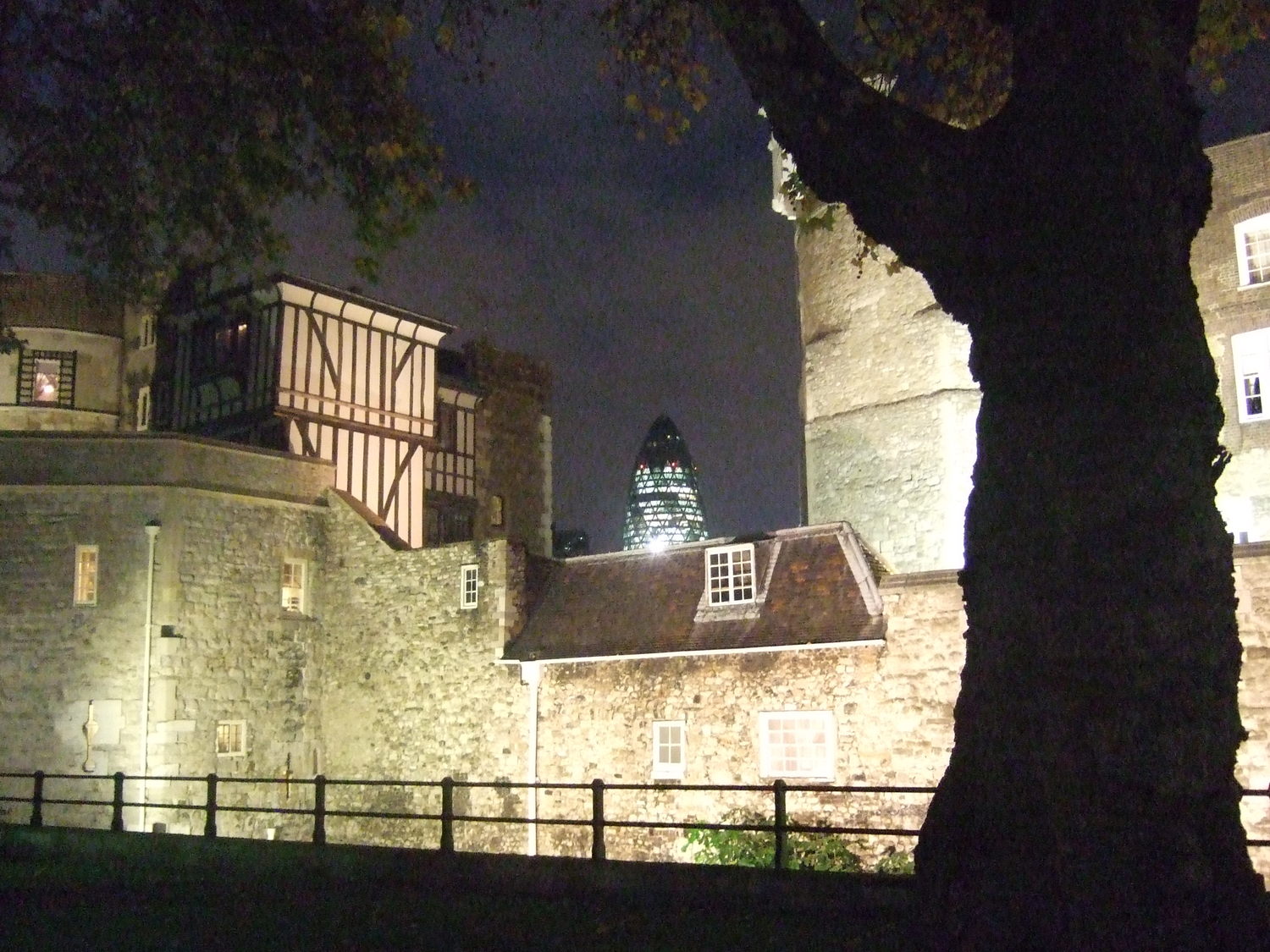 Tower of London at night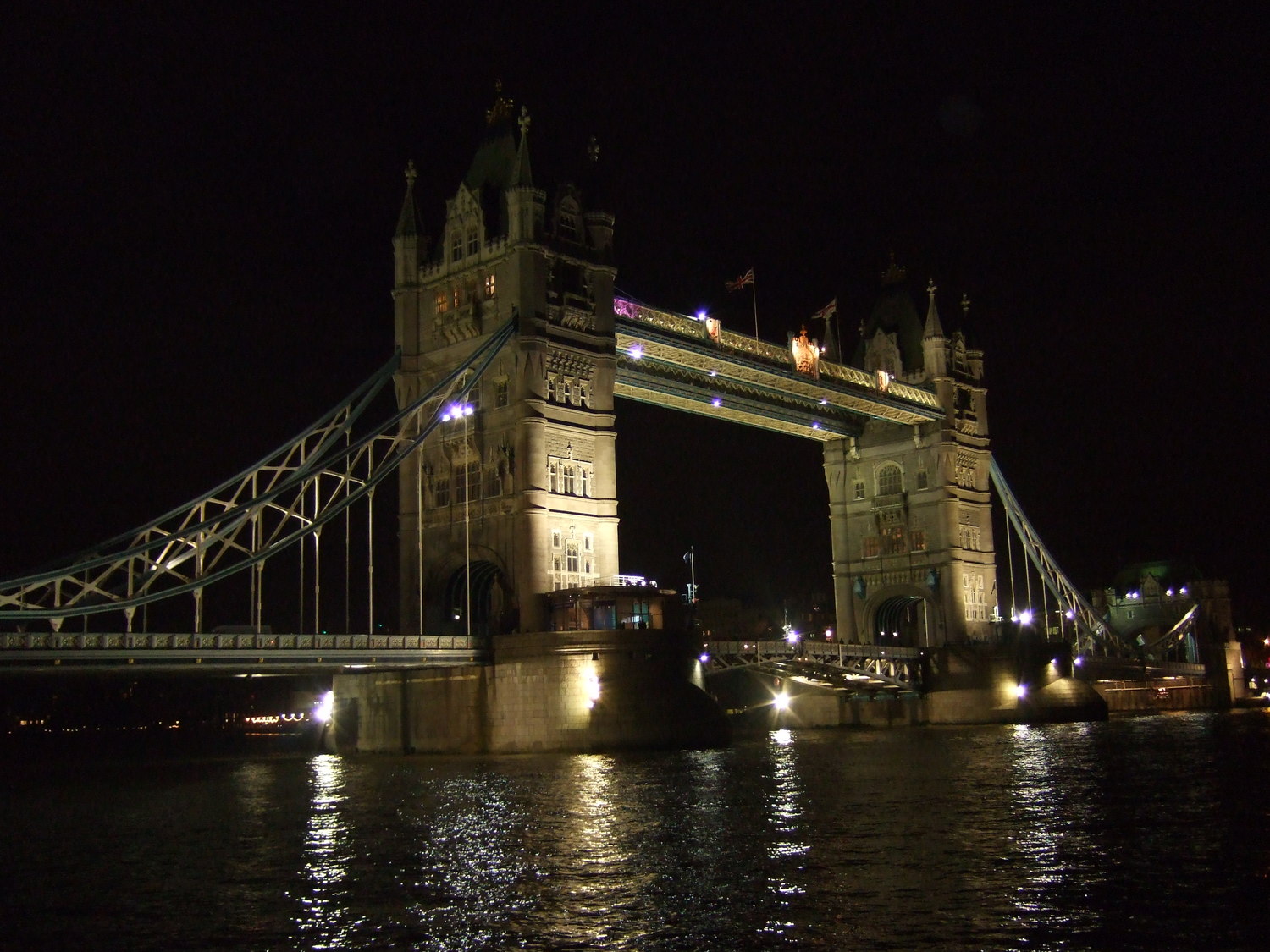 Tower Bridge
After some walking we got in the bedroom area of detached houses, where walking became uncomfortable. Because we were strangers and frightened the drug dealer, we understood that we had to leave this area as soon as it was possible, so we started a quich search of the tube railway. We got on metro to Canary Wharf.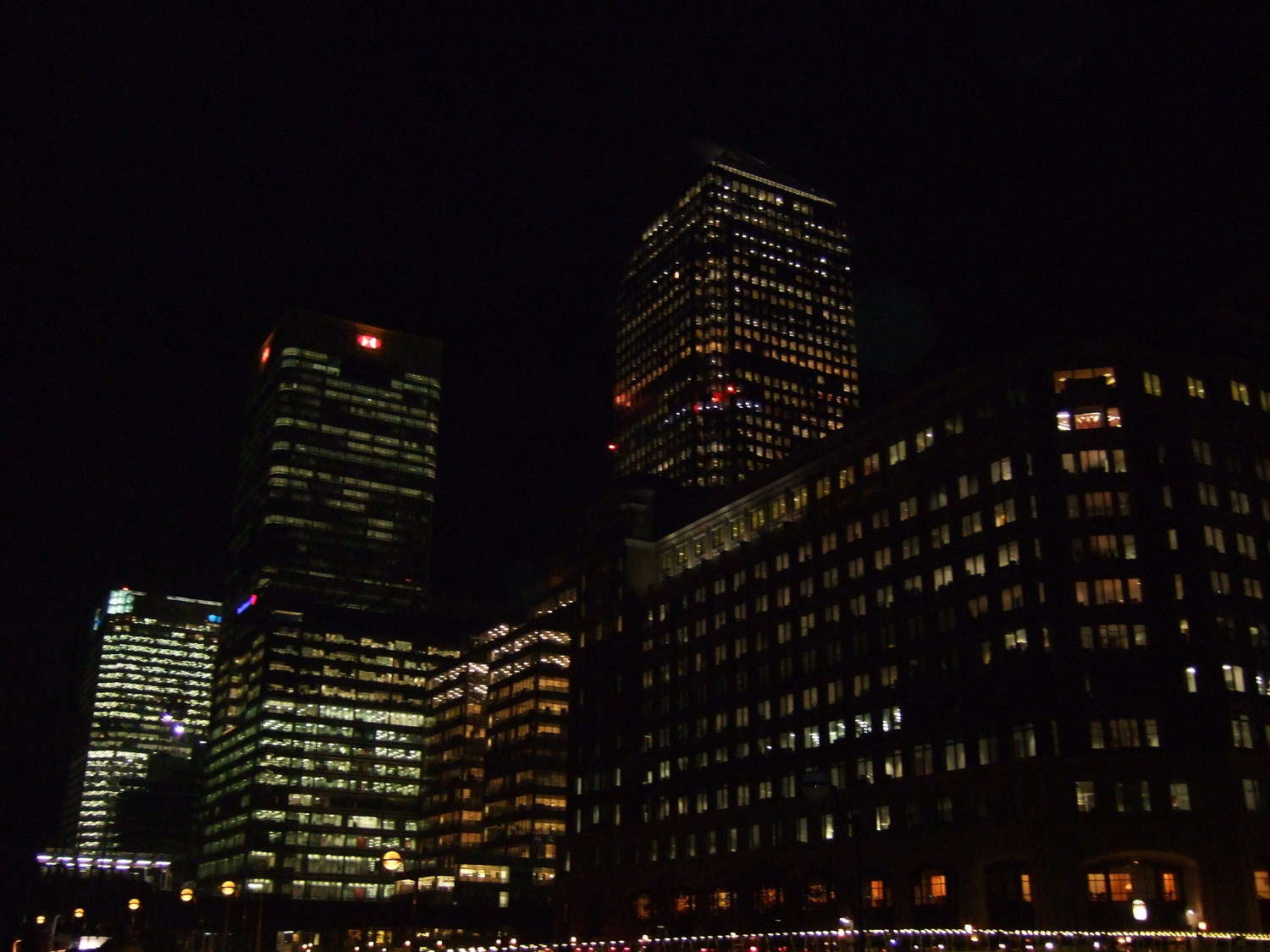 Canary Wharf
The construction of Canary Wharf business district was started in 1988. Now this district is the pride of London because the biggest companies, not only of the country but also the world, have established their offices and even 90,000 people work in Canary Wharf. We went to one of the pubs: the weekend mood and relaxation were felt very evidently.
Next day we planed a tour to the Tower of London.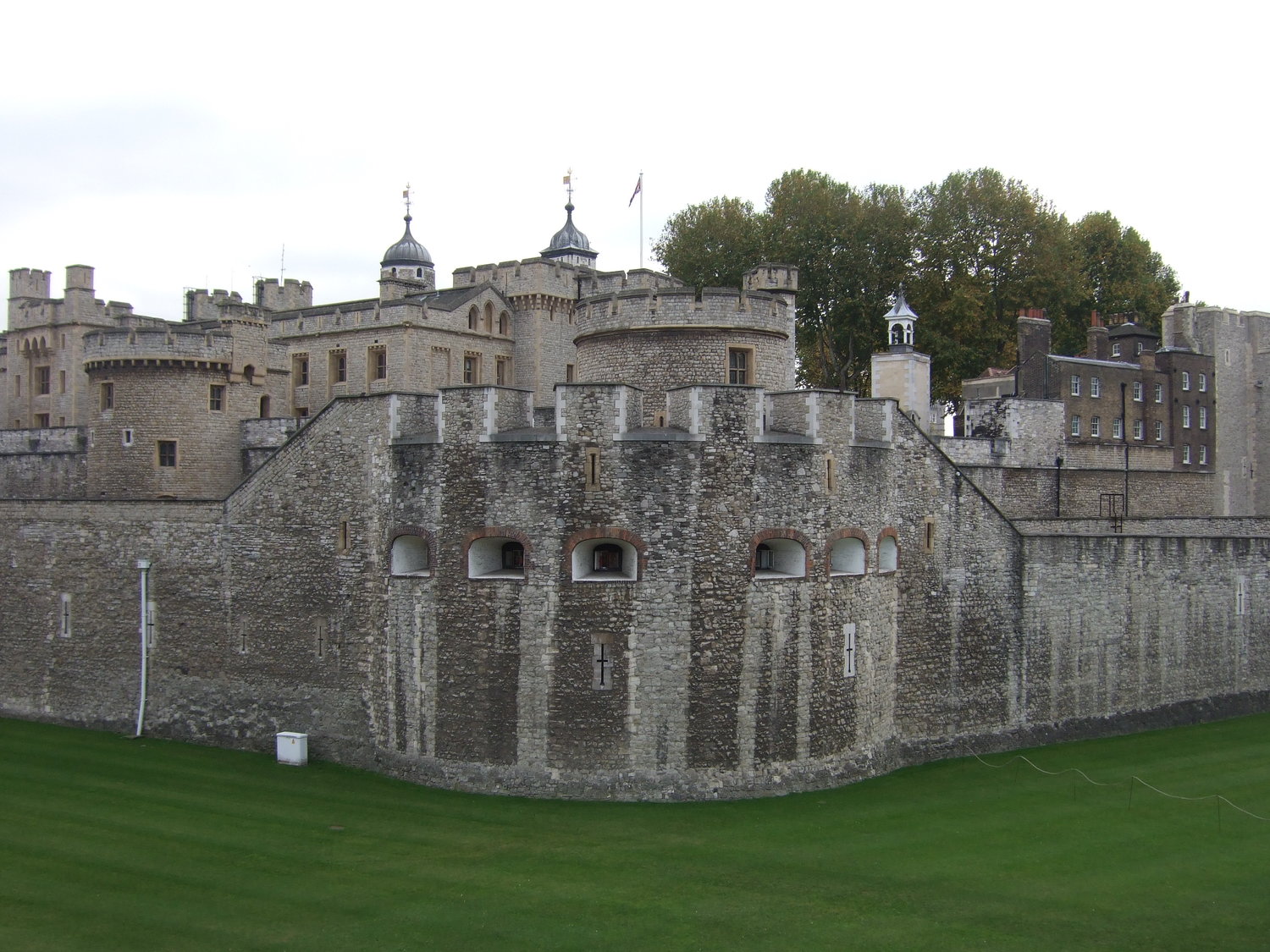 Tower of London in the daytime
It is very important for England because there is saved treasure of the royal family, rich weapon collection of different periods. Additionally, there is restored the interior of the Middle Ages king room in the Tower of London.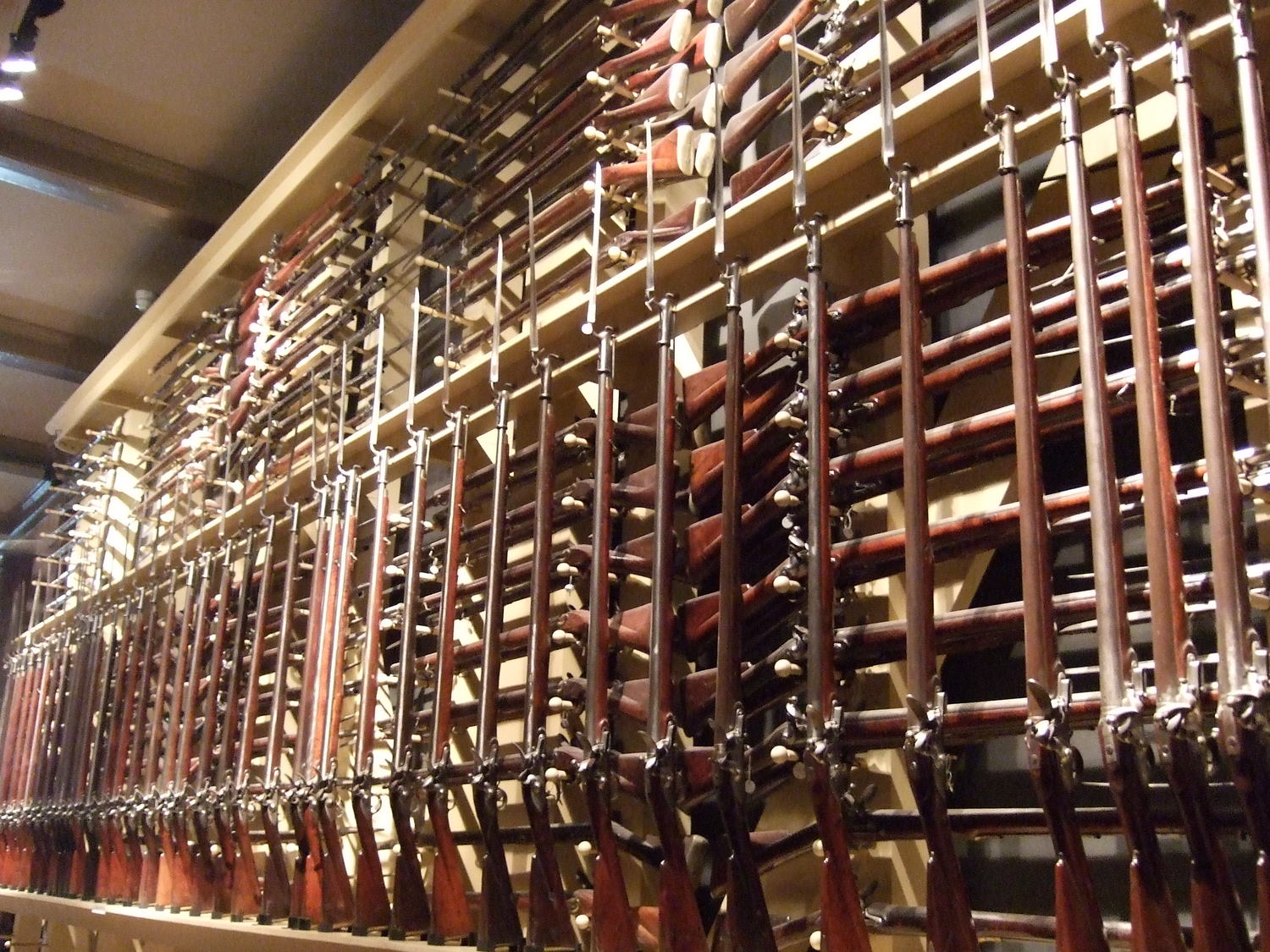 Weapon collection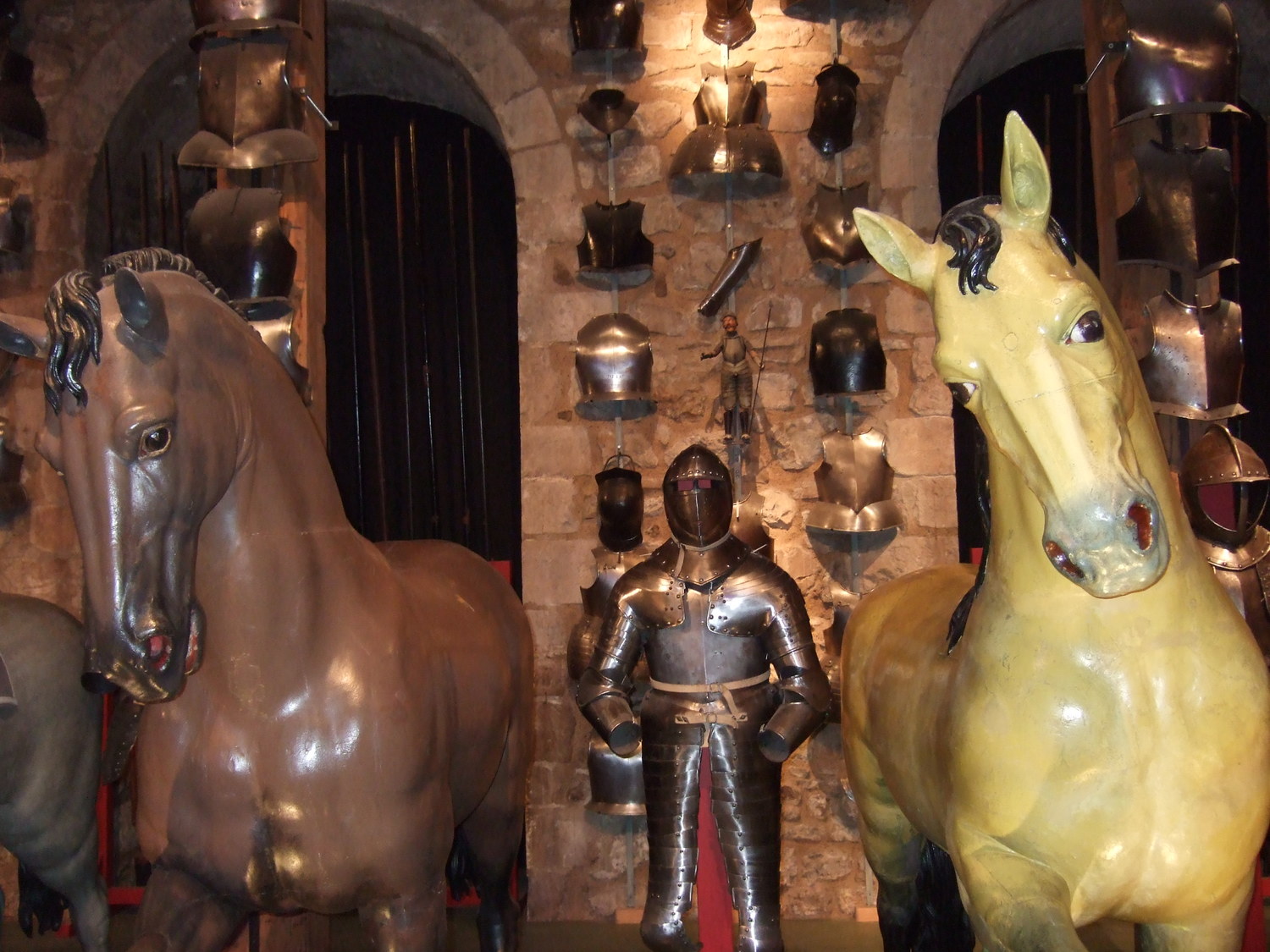 Weapon exposition in the Tower of London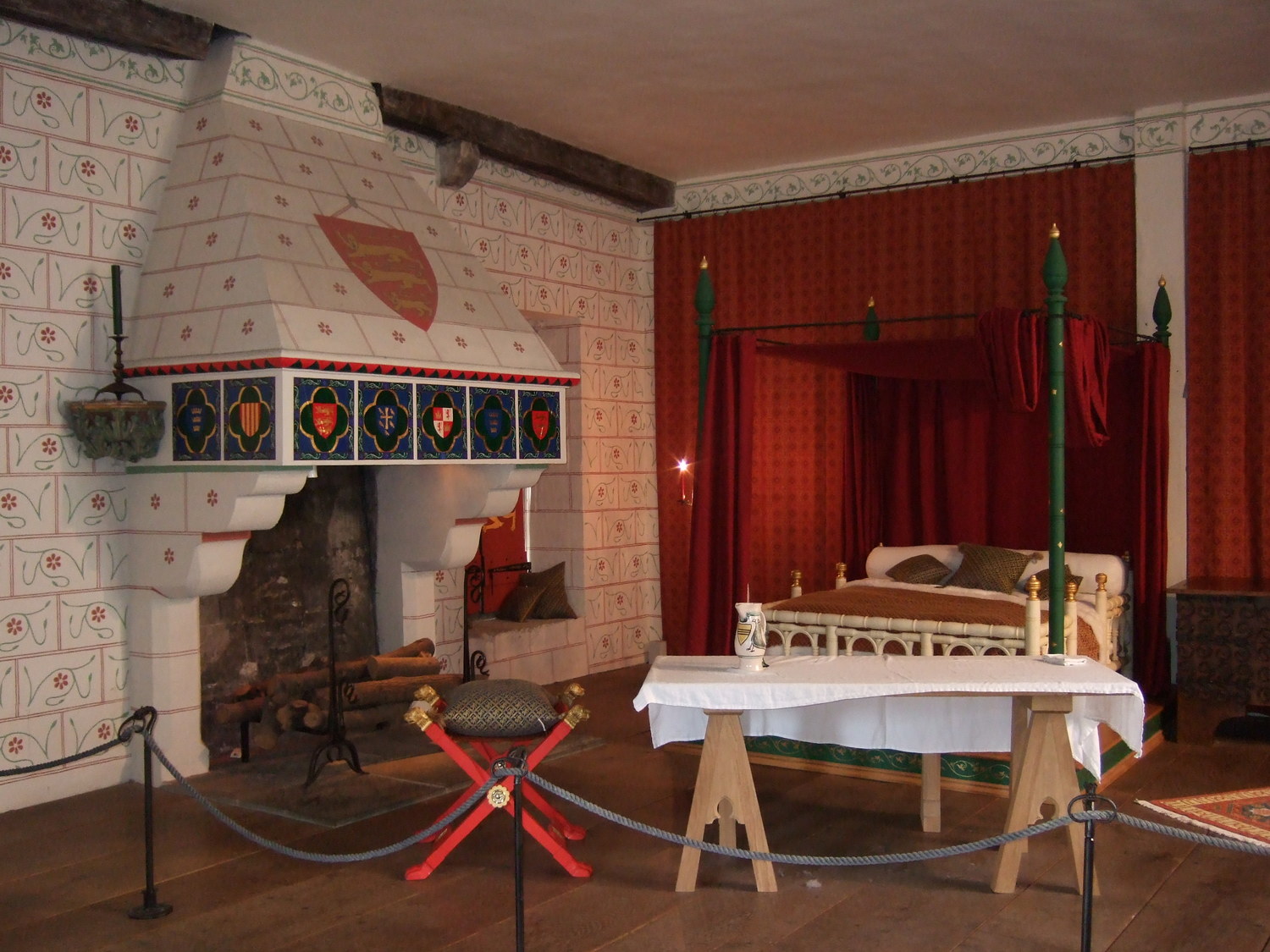 Interior of the Tower
History of the Tower of London commenced from the period of Romans, whose heritage, i.e. remains of buildings, may be seen near the White Tower, built by the William the Conqueror .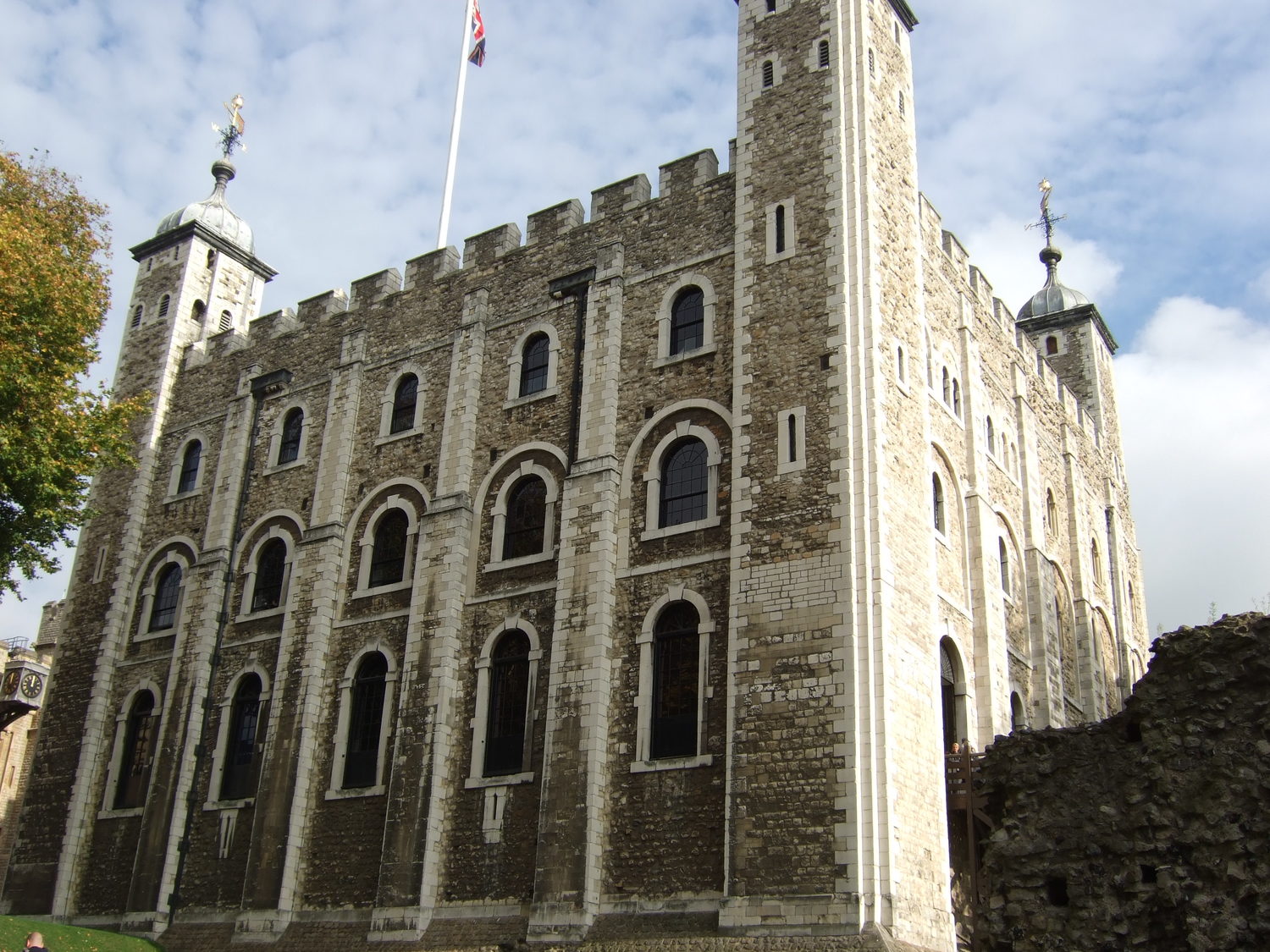 The White Tower
Many centuries people hid in this fortress from foreign enemies and internal riots.
From the 14th century there has been saved the royal treasure in the fortress, which is seen in exposition. I would not advice women to see them because the blaze of huge brilliants dazzles. Tour in the Tower took about three hours.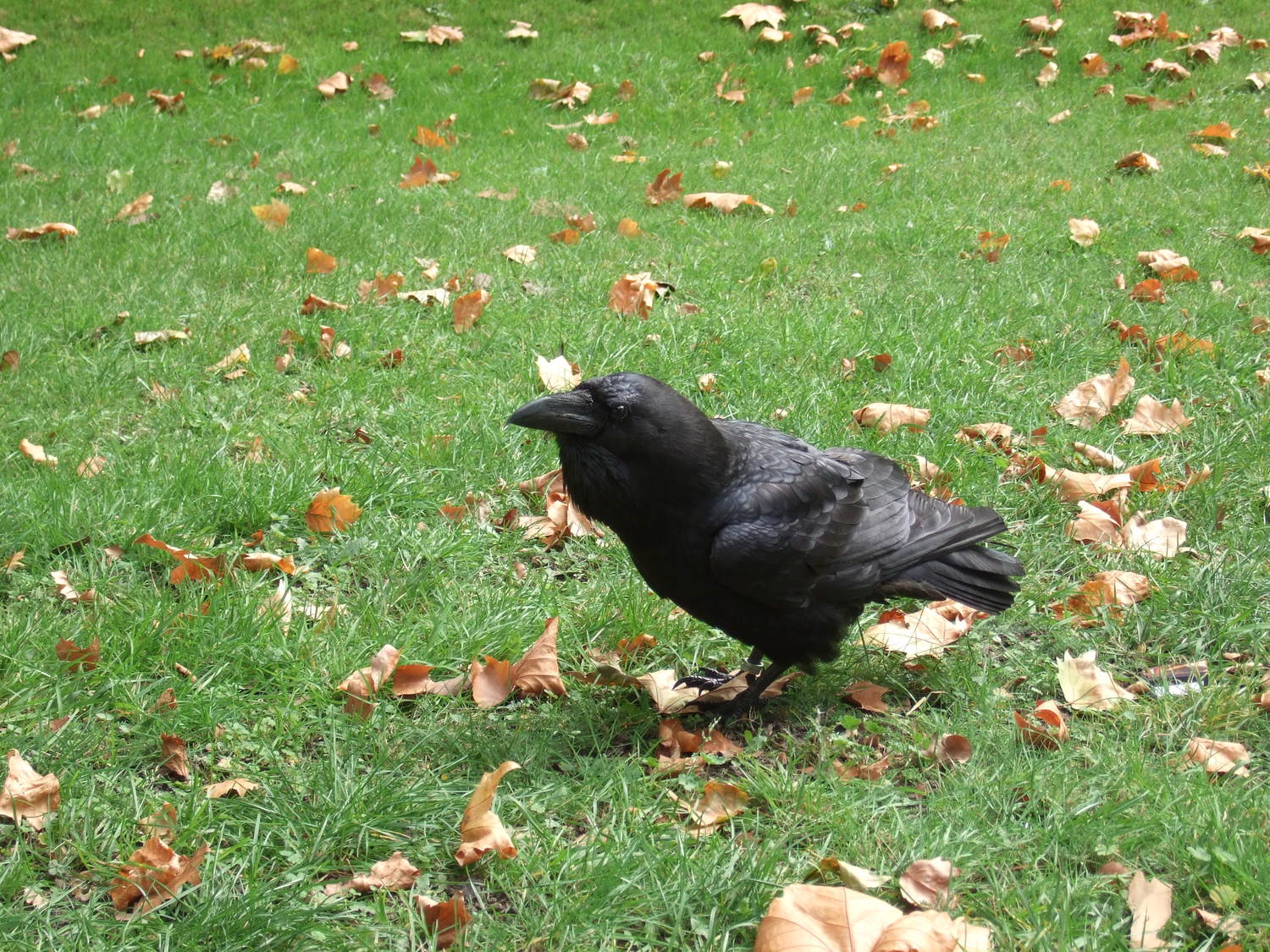 The famous Tower ravens - custodians of the royal dynasty
Time came to travel to hotel and airport.

View London in a larger map
The best and cheapest hotel reservation. Clicking on this button You will find hotels in London:
Monuments, restaurants and local foods
Clermont-Ferrnad, located in Auvergne a green and peaceful region, is the perfect place if you want to discover France in an unusual way.
Morocco by car. The full itinerary of a car trip in Morocco.
Go through 4 different countries and visit new places, cultures and ways of life in a 12 days road trip accross Europe.