Bilbao,is the most populated city in the Basque Country and the capital of the territory of BizKaya. The city has 342,481 inhabitants, and is the most active part economically and industrially.
what to do in Bilbao?
-Gran Via (Big avenue) of Bilbao:
The "Gran Vía Don Diego Lopez de Haro" is the commercial and financial center, with the buildings of BBVA, BBK, Caja Laboral, El Corte Inglés, the Palace of the Diputación de Bizkaia, or the Sota Building. Its design was presented in 1876 by the architect Achúcarro. It is 50 meters wide and 1.5 kilometers long between the Plaza Circular and Plaza del Sagrado Corazón. The Plaza de Federico Moyúa.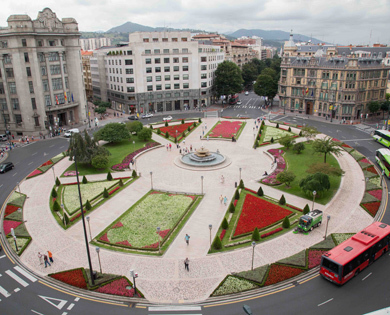 -Old neighborhood:
El Casco Viejo or The Seven Streets (Somera, Artecalle, Tendería, Belosticalle, Old Butcher shop, Barrencalle and Barrencalle Barrena) is the oldest neighborhood and the original nucleus of Bilbao. There you can find emblematic buildings such as the Arriaga Theater, the Bidebarrieta Library, the Stock Exchange, the Atxuri station, the Santiago Cathedral and the churches of San Antón, San Nicolás and Santos Juanes.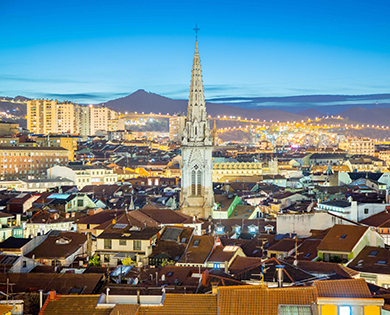 - Guggenheim Museum Bilbao:
The Guggenheim Museum Bilbao is a musuem of modern and contemporary art designed by Canadian-American architect Frank Ghery, and located in Bilbao, Basque country, Spain. The museum was inaugurated on 18 October 1997 by king Juan Carlos Iof Spain. Built alongside the Nervion River, which runs through the city of Bilbao to the Cantabrian sea, it is one of several museums belonging to the Solomon r.Guggenheim fundation and features permanent and visiting exhibits of works by Spanish and international artists. It is one of the largest museums in Spain.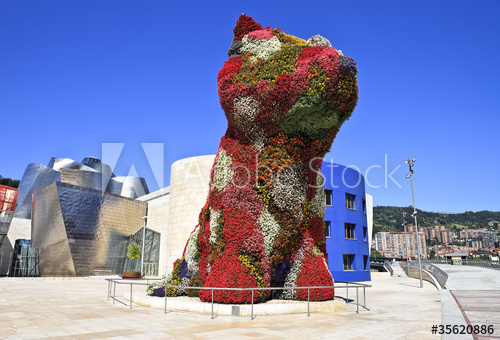 Monuments, restaurants and local foods
Clermont-Ferrnad, located in Auvergne a green and peaceful region, is the perfect place if you want to discover France in an unusual way.
Morocco by car. The full itinerary of a car trip in Morocco.
Go through 4 different countries and visit new places, cultures and ways of life in a 12 days road trip accross Europe.