The Canary Islands are admired due to the year-round summer there. While our European lakes cover in ice, people go swimming in the Canary Islands. When near Mediteranien sea during summer it's drought and extreme heat, there in the Canary Islands prevail similar temperatures, the land is cooled by the Atlantic Ocean. Probably the most fascinating island there is Tenerife, the huge Teide volcano, and the exceptional beauty of nature that unfolds in the national parks on the island. Fishing, a massive supply of fresh fish attracts active leisure enthusiasts to visit Tenerife. Tenerife won't disappoint the ones who prefer passive leisure as well.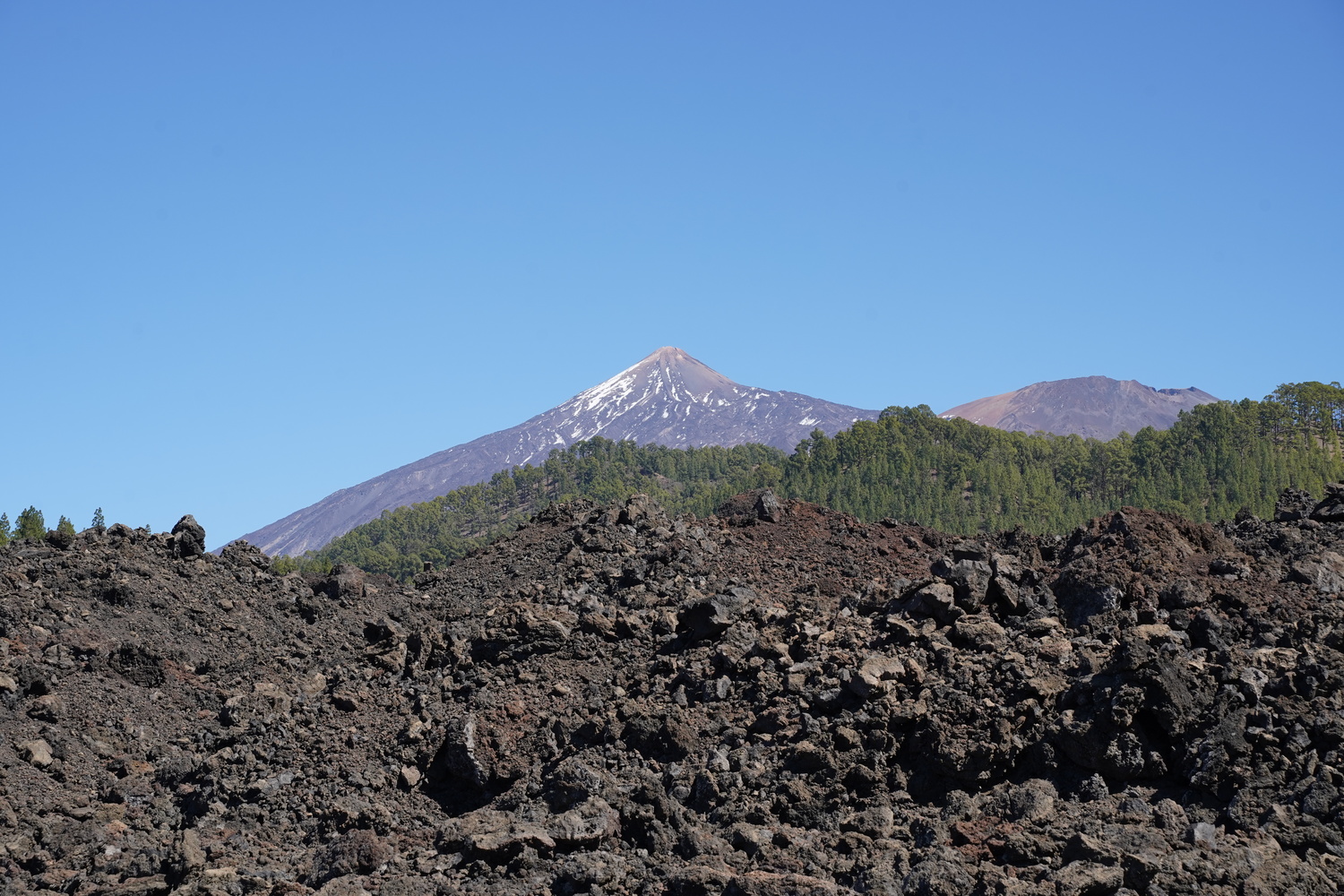 It might seem that a vacation to such a distant place should cost quite a lot of money. Well, of course, it doesn't mean that you'd spend less money when staying in Tenerife compared with Palanga. However, such a statement is quite close to being true. For example, charter flights are not too expensive. Have in mind that to have a high quality and cheaper holiday, it's worth arranging a vacation to Tenerife on your own. Especially if you already have some experience in organizing vacations.
Cheap flights to Tenerife
A direct flight to Tenerife is available when buying air tickets from travel companies that arrange charter flights. However, as a rule, such tickets happen to be very expensive. During our vacation, the ticket to the south of Tenerife cost around 400 euros. Over the course of two weeks, the price increased by 10 percent. Well, when flying alone such a price isn't painful. We planned a trip for four people; when we started looking up plane tickets, return tickets cost around 100 euros for each. There's a lot to do in Tenerife for the saved up 1000 euros that were technically supposed to be a part of the price for the plane tickets. While we were deliberating, the price slightly increased and we bought the tickets for 157 euros at last. Without the air ticket alone, there were extra fees for assigned seating and excess baggage. However, we still managed to save over 600 euros this way.
Aiming at buying air tickets to Tenerife for a lower price, you may need to hunt those. Such flight is selected between connecting and direct flights offered in airports of neighboring countries. A direct flight to Tenerife is available in Warsaw, London, Barselona, and others big cities. The best help to find the cheapest flights is a flight aggregator such as Azair.com. It's not the first time when while lurking for tickets, I tend to notice some kind of a game scheme. Algorithms of airlines, especially the ones offering cheap flights, analyze search trends and alter the price according to them. If they notice a higher demand for a flight, they raise the price of it. Not for a fact but clicking often on a particular flight on a website may result in an increased price. At least this is what it seemed to me since the price of a flight on my computer appeared as a higher one, while on another computer the exact same flight was available for a lower price.
An alternative choice of the direct flight from Warsaw to Tenerife is a connecting flight. Normally, the cheapest connecting flights to Tenerife are from Milan, Barcelona, and Madrid. Well, you may even arrange a few-day getaway in a city of a transit country then. Reaching a city center from an airport there isn't difficult, also, doesn't cost too much. Well, it does add to the cost of your vacation, however, such sightseeing brings value to the total of your travel experiences which is what we travel for nowadays. Here are a few tips on how to find low-priced tickets to Tenerife.
Start searching for tickets half a year before the arranged flight. Their prices often tend to fluctuate. The lowest prices are offered 4-6 months before the due flight date. They are often so absurdly low that you feel pity when can't use the offer due to changing your plans. Later the prices rise, but 2-4 weeks before the flight you may find tickets for a lower price again. Well, usually there are only a few low-priced tickets left then, so there won't be enough tickets available for a larger group of vacationers. Discount tickets sometimes pop up during sales, so it's better to subscribe to airline tickets newsletters or particular flight notifications from Azair.com.
Choose a few possible destinations, even consider a few countries at once with wide-ranging flight dates. Be prepared to immediately buy unexpectedly found low-priced tickets.
Tenerife South Airport is right next to the sea, basically in the center of the island. There is a highway destined to Santa Cruz, on the other side – to Las Americas, Los Cristianos, Los Gigantes. Localities from both sides are one hour away from the airport. A little further if you're located in the south. Yet, roads across the island are of good quality.
Accommodation in Tenerife for a fair price
Low-cost accommodation in Tenerife doesn't necessarily indicate sleeping surrounded by cockroaches. Just like for airline tickets, lodging is also worth to be carefully looked around for. Having bought plane tickets earlier, you may then also start an early search for great offers of lodging as well. As noted, the best offers for accommodation are available 6-12 months before the vacation date. Later these are bought out and only offers of less convenient locations and less favorable prices are left. Many use a free booking option while still expecting better offers to appear later. Quite a lot of suitable offers can be found 2-4 weeks before vacationing when it's time to confirm reservations, pay full price, or deposit.
For selecting accommodation to rent, it's best to use booking maps. These are available on Booking.com and Airbnb.com. Both these companies have quite distinct positions in the market: Booking.com mostly offers accommodation in hotels, while Airbnb.com is dominated by private apartments. For families, it's usually better to go for private apartments, especially if there's a cook in a family. The prices in Tenerife supermarkets are similar to those in Lithuania, so you may save a significant amount of money by home-cooking. It's worth spending the saved money by visiting the greatest restaurants and having a bite of local food made with cooking knowledge and love.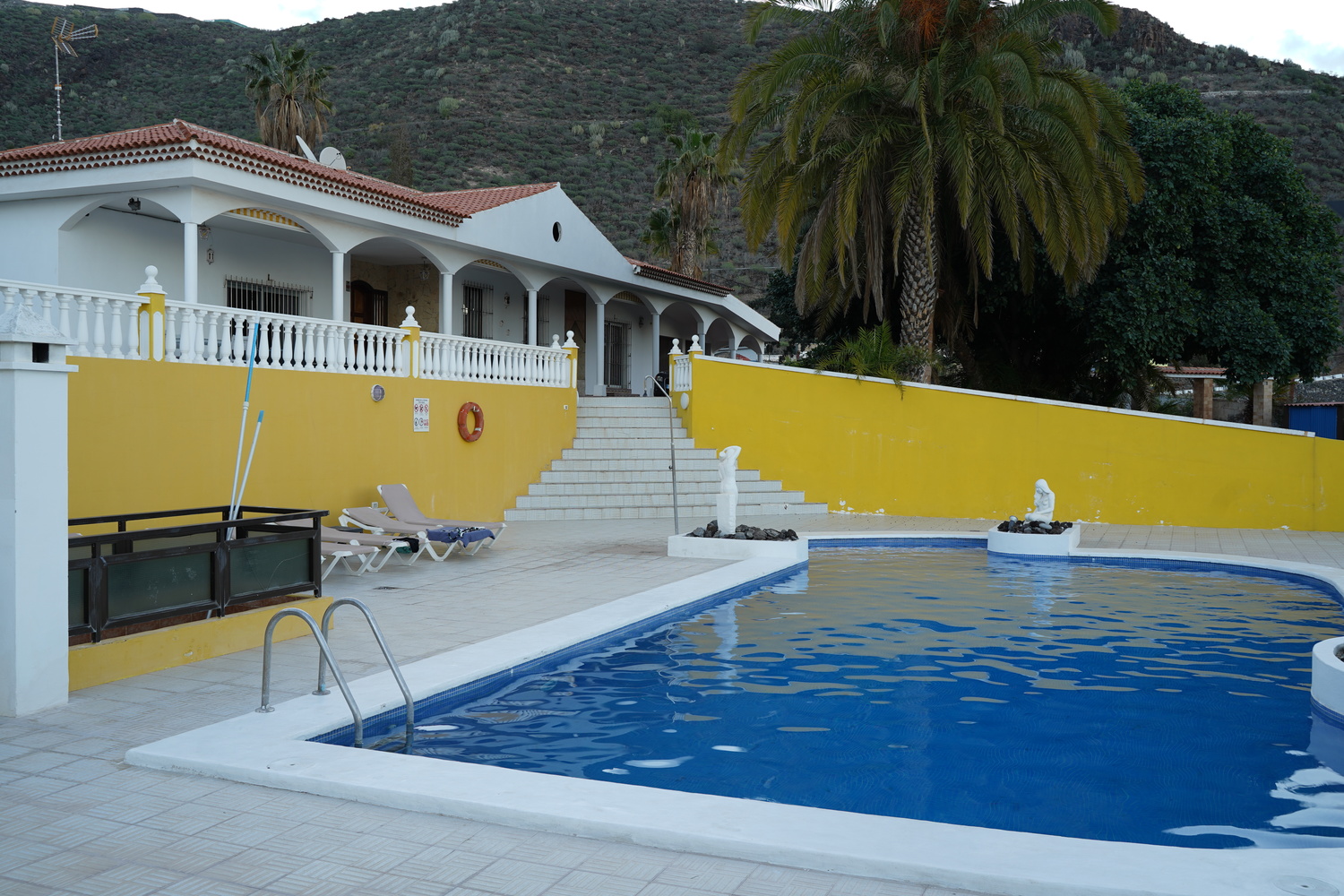 Villa Las Flores above Los Gigantes. When making reservations 4 months before the trip in March, the apartment cost 300 euros per night although usually it's offered for 1000 €/night during this particular time of the year.
When looking for apartments with a kitchen, the pictures provided must be attentively observed. A suitable kitchen is what you need to cook food of higher quality, especially fish and seafood. If apartment pictures display a primitive portable electric stove, that's not an alternative to choose. A stove won't heat up enough to fry fish or meat properly.
Beautiful sceneries take a huge part in producing dopamine. So, many apartment owners pay much attention to the way pictures of apartments for rent are taken and displayed on websites. In some cases, a chosen place depicts nice scenery in pictures, however, this raises a doubt about whether that place is suitable enough for resting. Look for a table and chairs in there. It's worth checking a particular place by looking at a relief map. A lovely landscape reveals when apartments are located on slopes. However, such an area may be far away from the sea.
Booking.com and Airbnb.com search algorithms also analyze the situation. If an apartment is given notable attention and some action is already being taken towards renting the apartment, these algorithms seem to record it. It's worth the risk of holding back for a little; subscribe to the newsletters instead. These often send out some exclusive offers.
Also, for a family, it's better to make reservations on a single account. Most often, Booking.com and Airbnb.com offer various loyalty programs to registered users. Booking.com attracts customers with the Genius loyalty program that may offer 10-15 percent off on all deals available. We also participate in a partnership program where a second discount offer of 7-10 percent can be applied.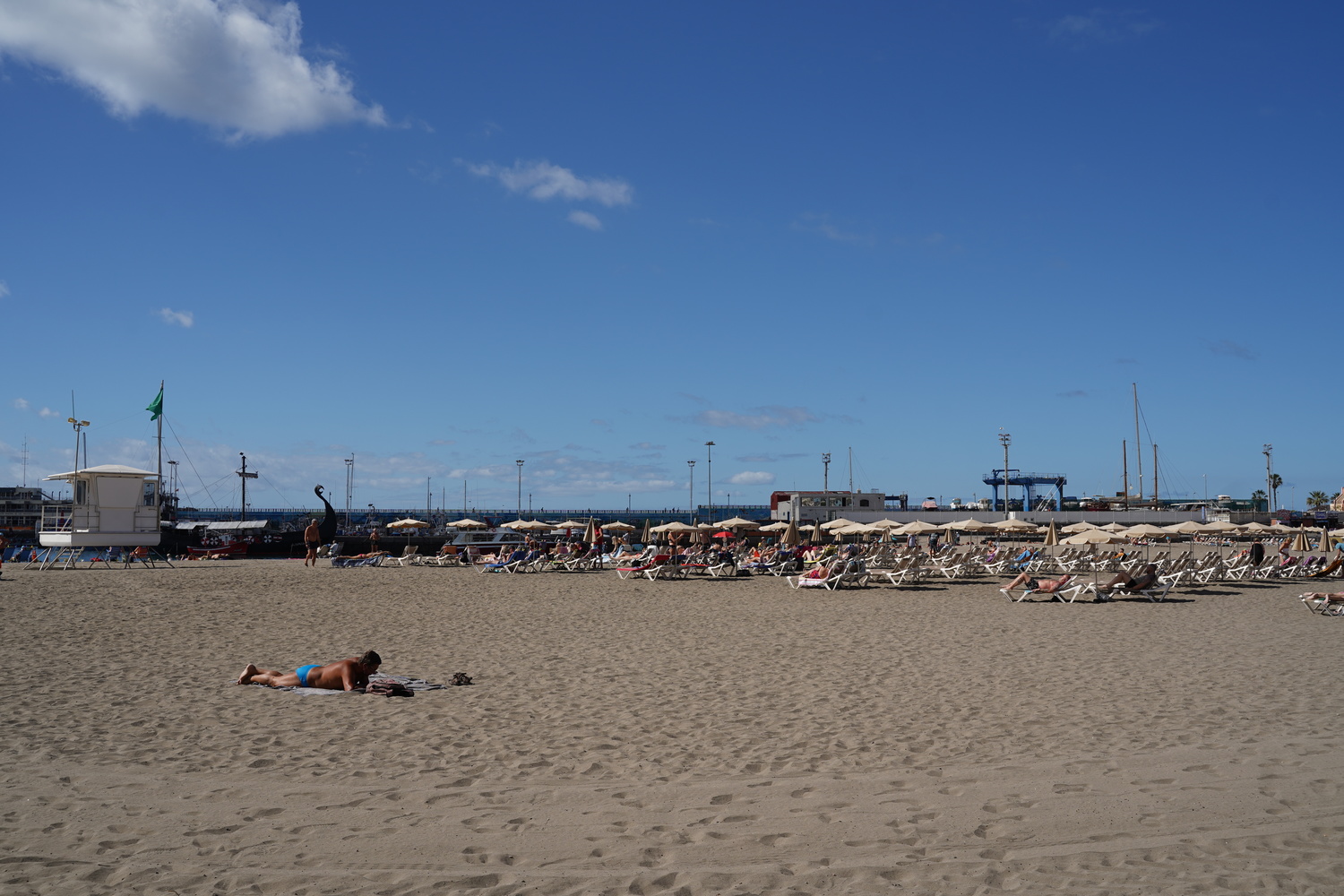 If you enjoy laying and swimming at the beach, you should thoroughly analyze the distance between your apartment and the nearest beach. A map may indicate that the sea itself is a few hundred meters away while the beach may be kilometers away. The majority of the coast is rocky, the water is wavy even when it's not windy. So, once you go into the sea it's hard to step out of the water. There are not many parking spots located near the beach, a higher chance of finding a free spot is in paid parking lots. Costs around 1.5-1.8 euros per hour.
Car rental in Tenerife
In Tenerife, cars are rented by known car rental companies. There are quite a lot of local companies renting great quality cars on the island. Prices often significantly differ. Also, you may encounter reasonable prices if you reserve a rental car as earlier as possible. We rented a car with a full coverage insurance package for one week, this cost us 170 euros. A week before our flight the price of this rental car increased up to 390 euros. A few weeks later that car was offered to rent for the same price of 170 euros.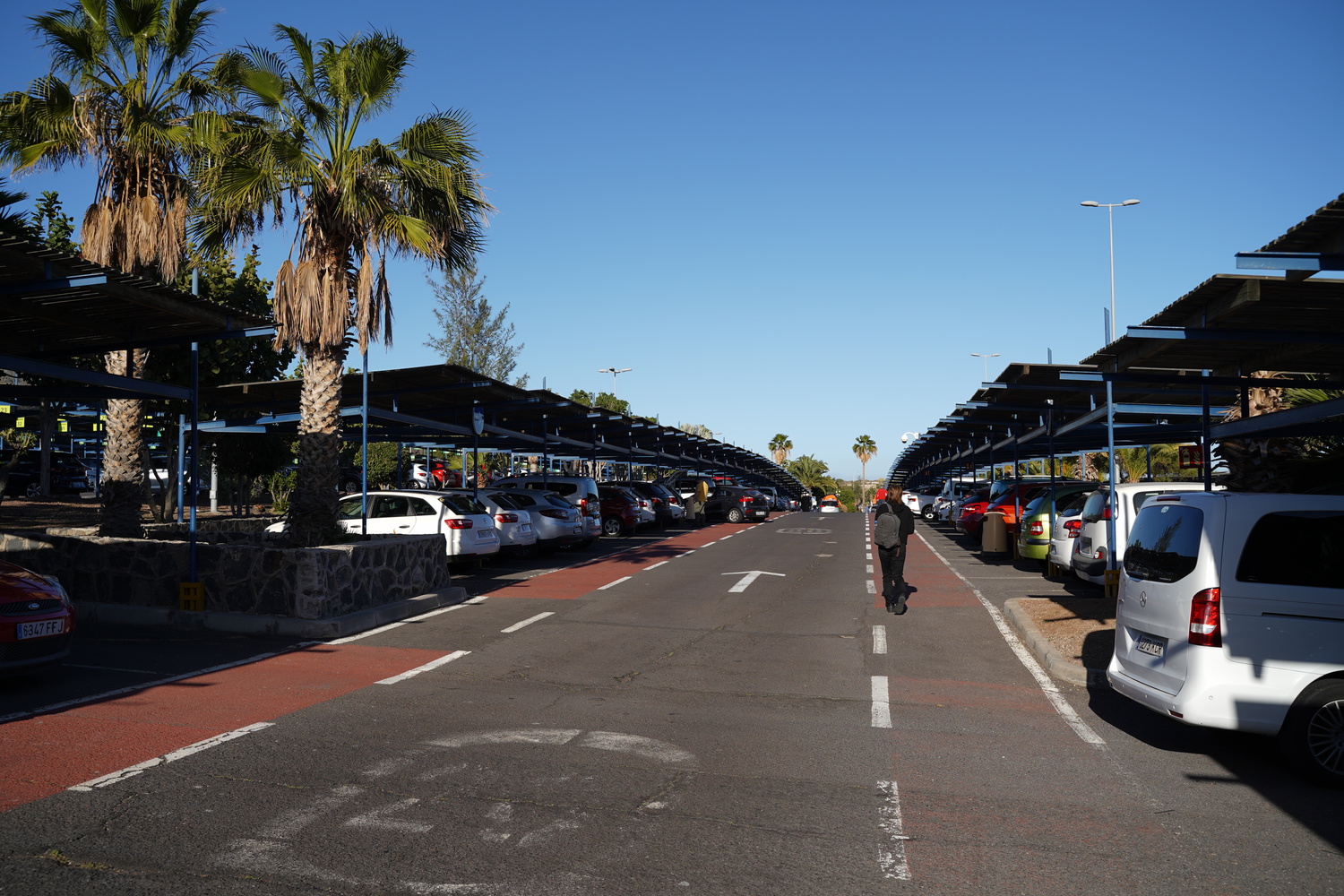 Parking lots and car rentals are right next to the Tenerife South Airport terminal.
When choosing a rental car, it's essential to evaluate the car rental packages that companies offer. The cost is usually impacted by car brands and types of car insurance. Travelers now usually choose a full coverage package. That is to say, in the case of a car accident, the rental company covers all costs of the accident. To rent a car, a credit card may be needed.
A rented car solves problems of reaching your hotel and prevents you from being late for your flight back home. Also, having a car allows moving freely within the island.
Organizing a trip within Tenerife
A separate article elaborating on the trip within Tenerife is on its way. However, it's important to know that many most visited places in Tenerife are reserved in advance, some of those charge entry fees. You shouldn't postpone reservations until the last days since there's a limited number of reservations available to make. That's how you can miss out on climbing up to the top of Teide volcano, visiting Wind Cave, or another rare attraction of the park.
I'd recommend visiting Teide and Anaga national parks. It may not be so practical to climb up to the top of Teide since beautiful sceneries also open up walking around the volcano on quite great hiking trails.
Ring road in Teide national park. The dessert near the volcano left the greatest impression. You may deviate from the set route, but such risk is worth it.
A stroll in Anaga park on antique hiking trails built by local residents. Sendero de la Circular Cruz del Carmen.
The tunnel isn't far from Camino Viejo, leads to Pico del Inglés.
We didn't hike down to Taganana, we only observed it from heights.
Wind Cave won't impress the ones who have already been in solutional caves. However, in terms of widening one's knowledge, it's still worthy to visit.
Barranco del Infierno or Hell Gorge. It's worth visiting, doesn't take much time, sceneries opening from caves hanging a few hundreds of meters in height are very incredible.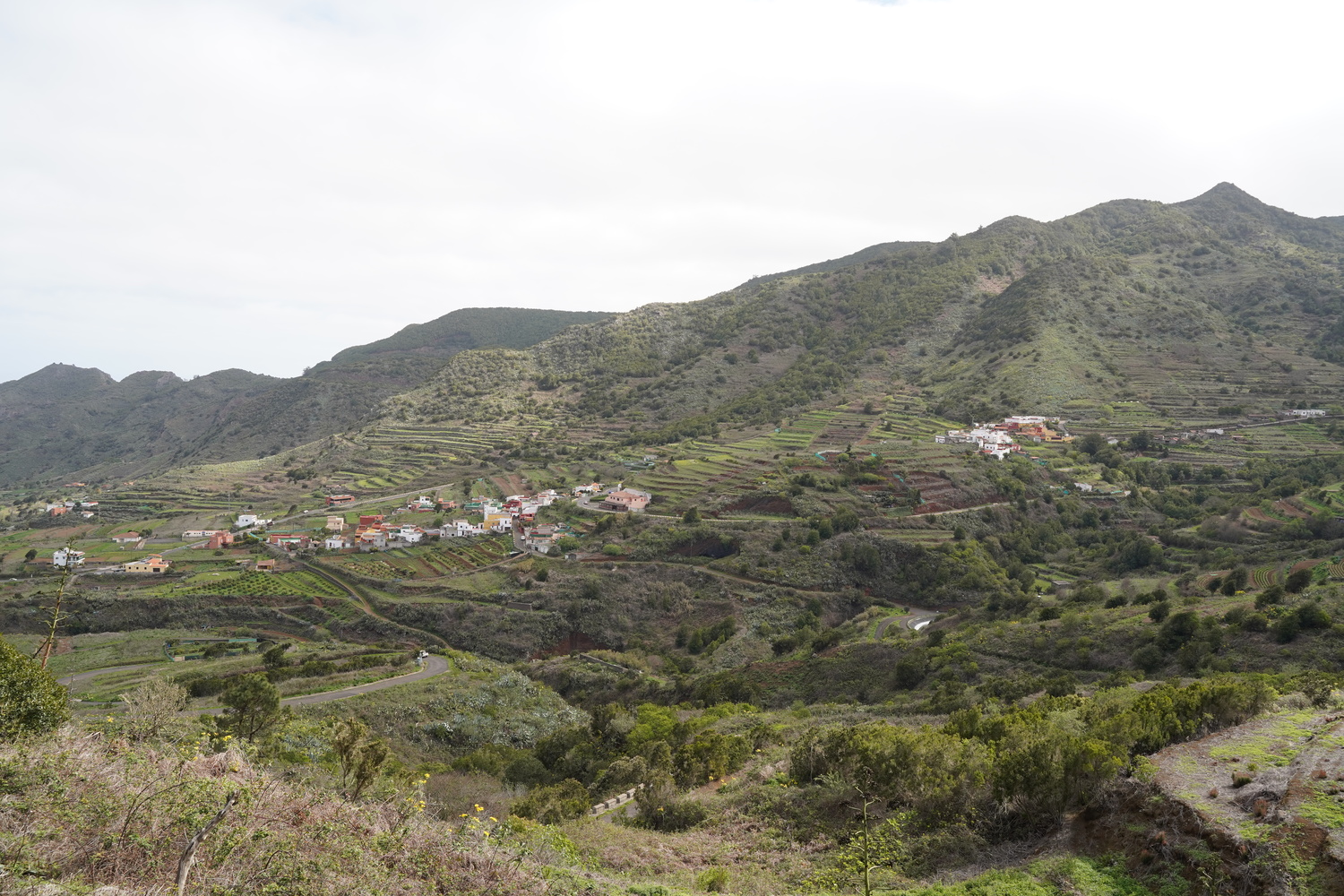 On the way from northwest Tenerife to Masca village. Northern Tenerife is green and quite a contrast compared with southern Tenerife.
Fishing in Tenerife
Fishing spots in Tenerife may be located on both shores and boats. When fishing on shores, usually it's done on moles in ports (although in many such places there's a sign prohibiting that). I think surf fishing on a shore can be quite successful. When surfing near shore on the beach there's a great abundance of large fish in there. The bottom of the sea in many places is sandy and rocky. However, rocks wouldn't be such an obstacle if there wasn't that much seagrass.
There is trolling on vessels organized for fishing tuna mostly. The price is not inadequate, it's possible to find offers for 50 euros for four hours. Perfectly sufficient.
Trolling during winter and spring according to local residents is without worth since tuna swim back in summer. So, it's better to go bottom fishing instead. But for such fishing, a whole boat is needed which costs around 250 euros per three and a half hours. We managed to negotiate such a price although the initial price was around 400 euros. We made a deal that the lessor's son goes with us, so we didn't need to buy fishing licenses and there also was a boat captain with a sailing license. Such arrangements need to be made to avoid possible fines for fishing without a license. I however didn't see port police sailing around. A fishing license costs around 20 euros and is valid for three years. Medicine for seasickness and consuming it on time is also a must. In our case, the majority of those who were on the boat with us couldn't withstand so the captain brought them back to the shore and didn't include the wasted time as part of the total time we paid for. I highly recommend it; the boy knew the best fishing spots. Usually, such an attendant isn't supposed to be included, but you may manage to make such a deal.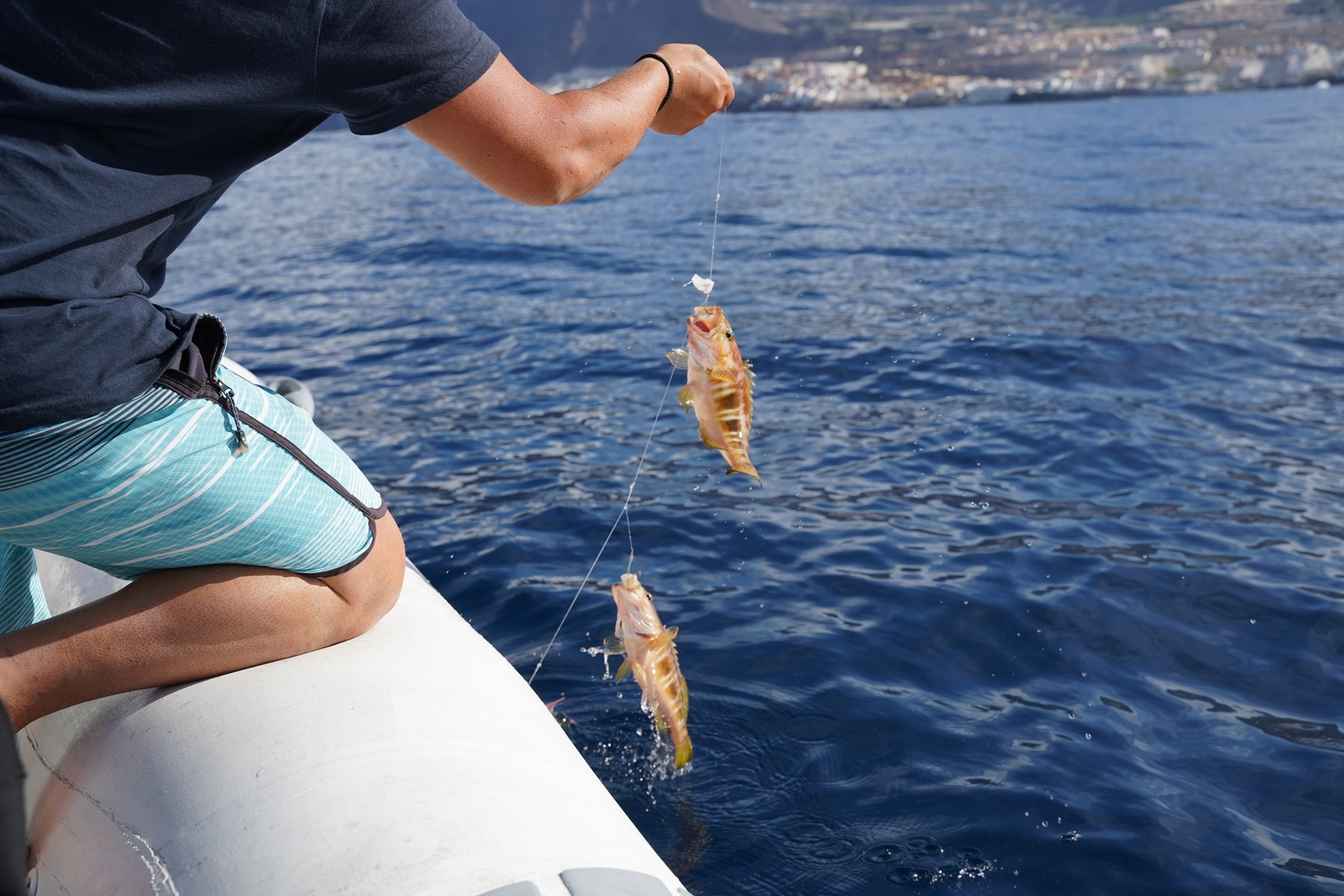 How to find delicious meals to eat in Tenerife
Restaurants that happen to be the closest to the seashore aren't a guarantee that you'll be served well-made food there at all. Such restaurants are overcrowded, waiters and cooks are in a constant rush, and the food there is usually so-so. Aiming at having a delicious meal, it's better to pick non-touristic places. Also, one should know that you can find some nicely cooked beef meals to eat in Tenerife as well.
A small Asador Ruta al Teide restaurant in Tamaimo village above Los Gigantes. The restaurant itself didn't look appealing, however, the food is worth the Michelin star. Steak tartare with raw egg yolk definitely proved its worth. Tartare might probably be the meal that left the greatest impression during our trip.
Paella didn't manage to overthrow or come somewhere near close to the benchmark that tartare had already set. However, paellas were ordered in an instant, you may expect better ones by ordering paellas in advance and for a larger number of people (at least four persons).
When looking for fish to buy, you must see it yourself. I'd recommend buying fish for lunch and not for dinner. During lunchtime, the immediately opened restaurant serves recently caught incredibly colorful fish. In the evening, all fish caught during midday turns grey. The biggest fish market there is African Market in Santa Cruz de Tenerife. There are smaller markets as well, a more prominent one among those is Las Galletas, however, it consists of a set of kiosks so you must be there early. Locals usually buy fish in supermarkets such as Lidl or Mercadona. Fish sections there are quite abundant but only during the morning time. Colorful and fresh fish is supplied by fishers, they don't sell fish directly in ports, at least when I asked, they refused to do so. It's doubtful that a dorade and wolffish grown there is better than those in our supermarkets in Lithuania. They sell both thawed and frozen shrimps. It's better to buy frozen ones, then pour them over with hot water and leave them there for a couple of minutes. Among cheaper options, there are squid tentacles, squids. Octopuses are quite expensive. You may also find halibuts and groupers in Mercadona.
You may expect an article about fish and seafood dishes in Tenerife as well. It's worth cooking a fish and seafood dinner on your own.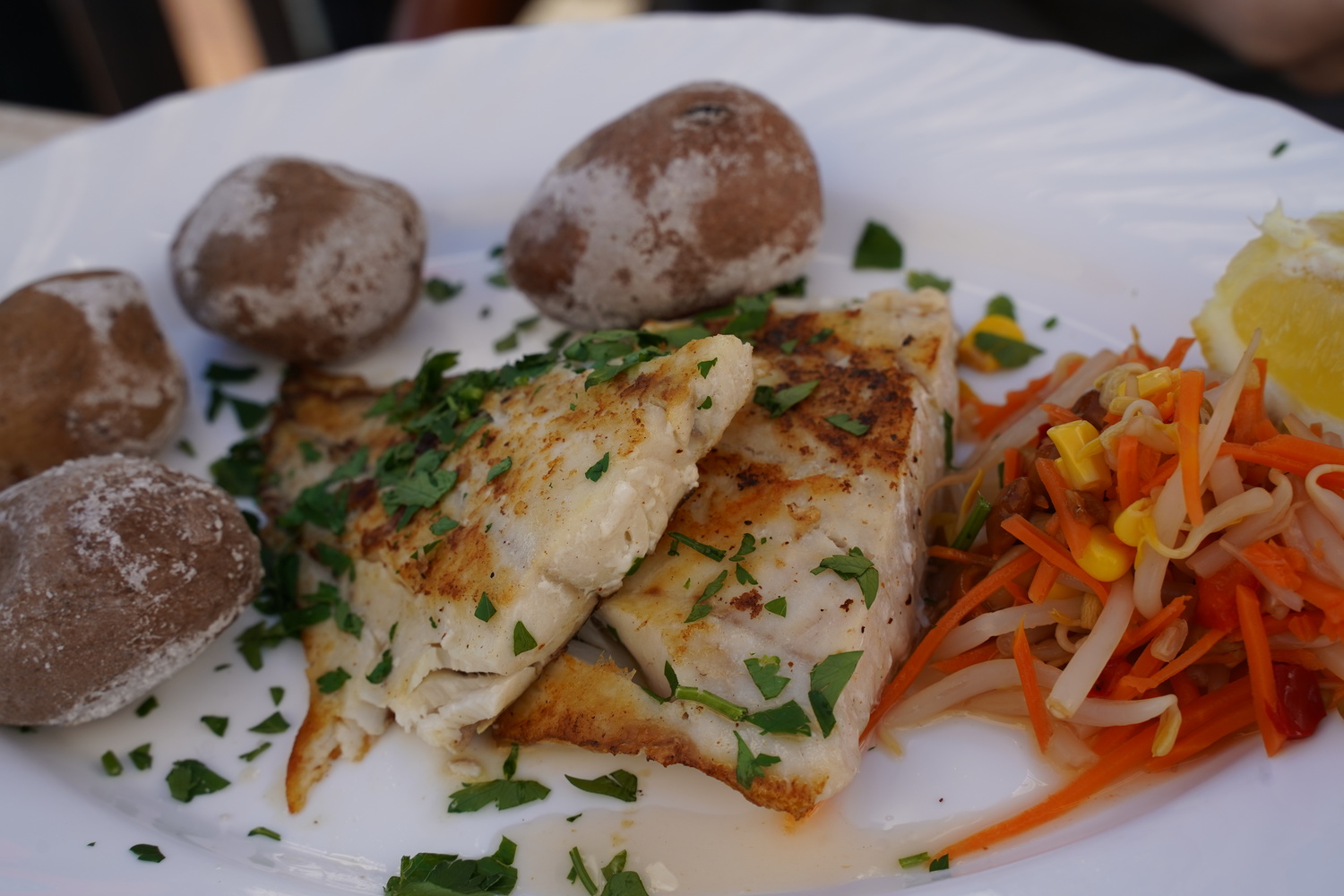 Tuna with traditional sweet Canarian potatoes.
Seafood soup in Tajajo village left quite an impression. Paella was mediocre but squid ink pasta and grilled fish were incredible.
Wine in Tenerife
In the northern part of Tenerife flourishes winemaking. Throughout our trip, we found our favorite wine which is white Listán wine. The grape itself is a little pinkish, the bunch resembles Traminer grapes. The taste is alike as well: fruits, somewhat flowers; mango is also mentioned to be there, however, we didn't manage to taste it in the wine. It also has a light taste. As usual for Traminer grapes, the wine poured into a glass gets bubbly on the surface. A very good pairing with fish and a nice gathering on a terrace. The wine is supposed to be consumed when cooled to approximately 7°C.
Malvasia wine is a great choice as well, resembles Riesling wine a bit, and is abundant in somewhat more sour taste, floral and fruity aromas. The fruity taste in wine dissolves when drinking.
In Mercadona found quite sweet Listán wine (25g for a liter of residual sugar) was very much favored by women. However, I´d personally choose Listán from Viñátigo winery. Malvasia from Mercadona tastes fine as well.
For wine gourmets, I´d recommend visiting north for a wine tasting. Reservations in advance are required, in the previously mentioned Viñátigo winery tastings are organized only on Tuesday and Thursday from noon. But wine is always available to buy. It´s worth it to get some original wine from the winery for the rest of your trip.
Monuments, restaurants and local foods
Clermont-Ferrnad, located in Auvergne a green and peaceful region, is the perfect place if you want to discover France in an unusual way.
Morocco by car. The full itinerary of a car trip in Morocco.
Go through 4 different countries and visit new places, cultures and ways of life in a 12 days road trip accross Europe.