Top Festivals in Valenica
There are 4 festivals in Valencia that are the most popular and to which most people attend:
1. INTERNATIONAL FESTIVAL OF BENICÀSSIM 2019
The FIB will be held from July 18 to 21 in the town of Benicàssim, Castellón. Currently there are confirmed: headlining kings of lion, Lana del Rey, Fatboy Slim, Vetusta Morla and many more. We leave you the poster with all the information available.
Tickets are now on sale. Depending on the chosen fertilizer they change their price.
4 Days Camping Package: € 155
VIP Pass with Camping: € 325
Camping VillaCamp access: € 99
Caravan pass: € 125.00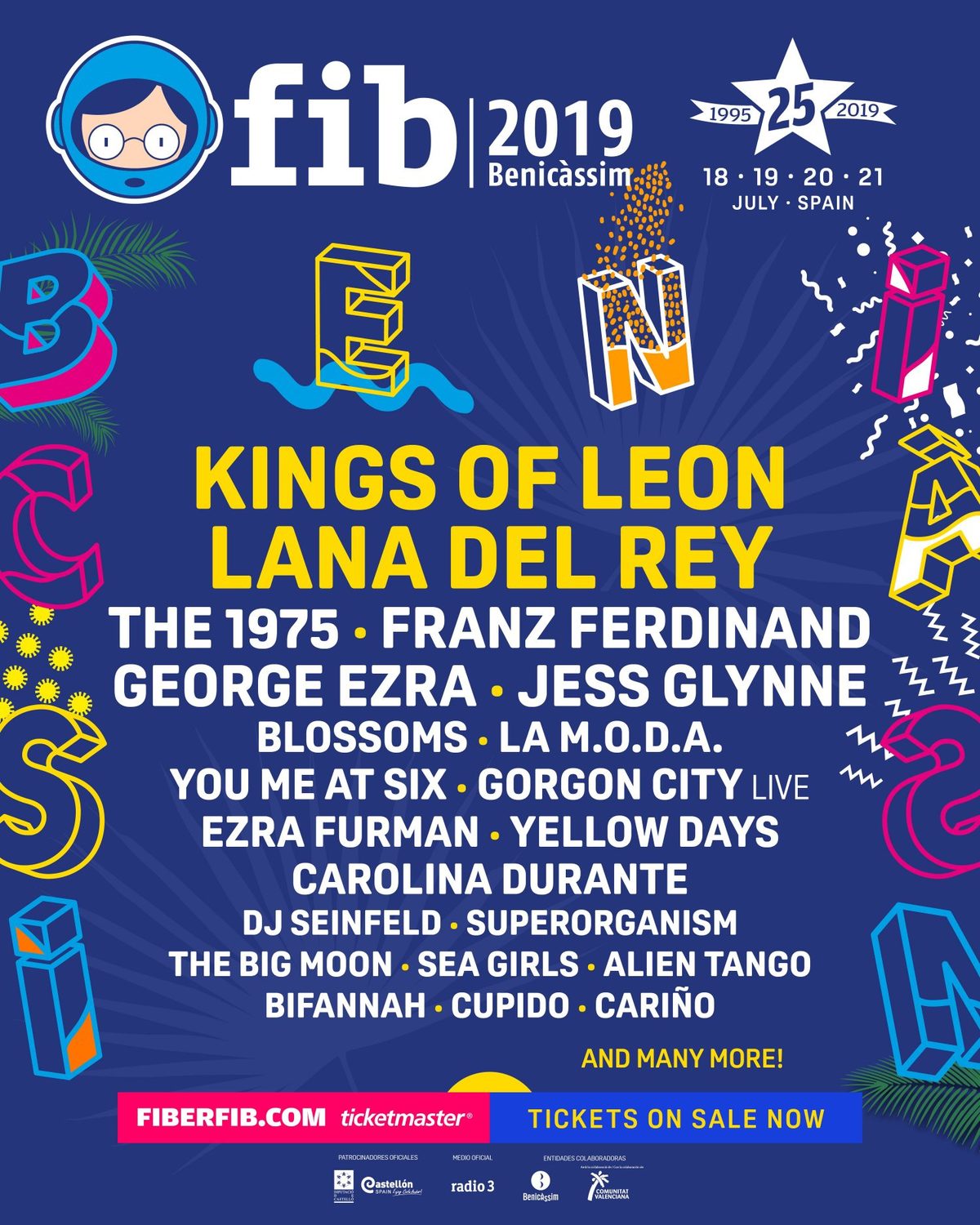 2. ARENAL SOUND FESTIVAL 2019
The Arenal Sound Festival, which will take place from July 30 to August 4, 2019 in the Castellón town of Burriana, has confirmed for the ninth edition the Colombian singer of trap and reggaetón Karol G. To the singer are added names like Zahara , Morat and Don Diablo, among others. The variety of musical styles, is the main feature of Arenal Sound, all for the Sounders (as they are called to this festival) enjoy another year of music.
Day ticket: From € 55 + expenses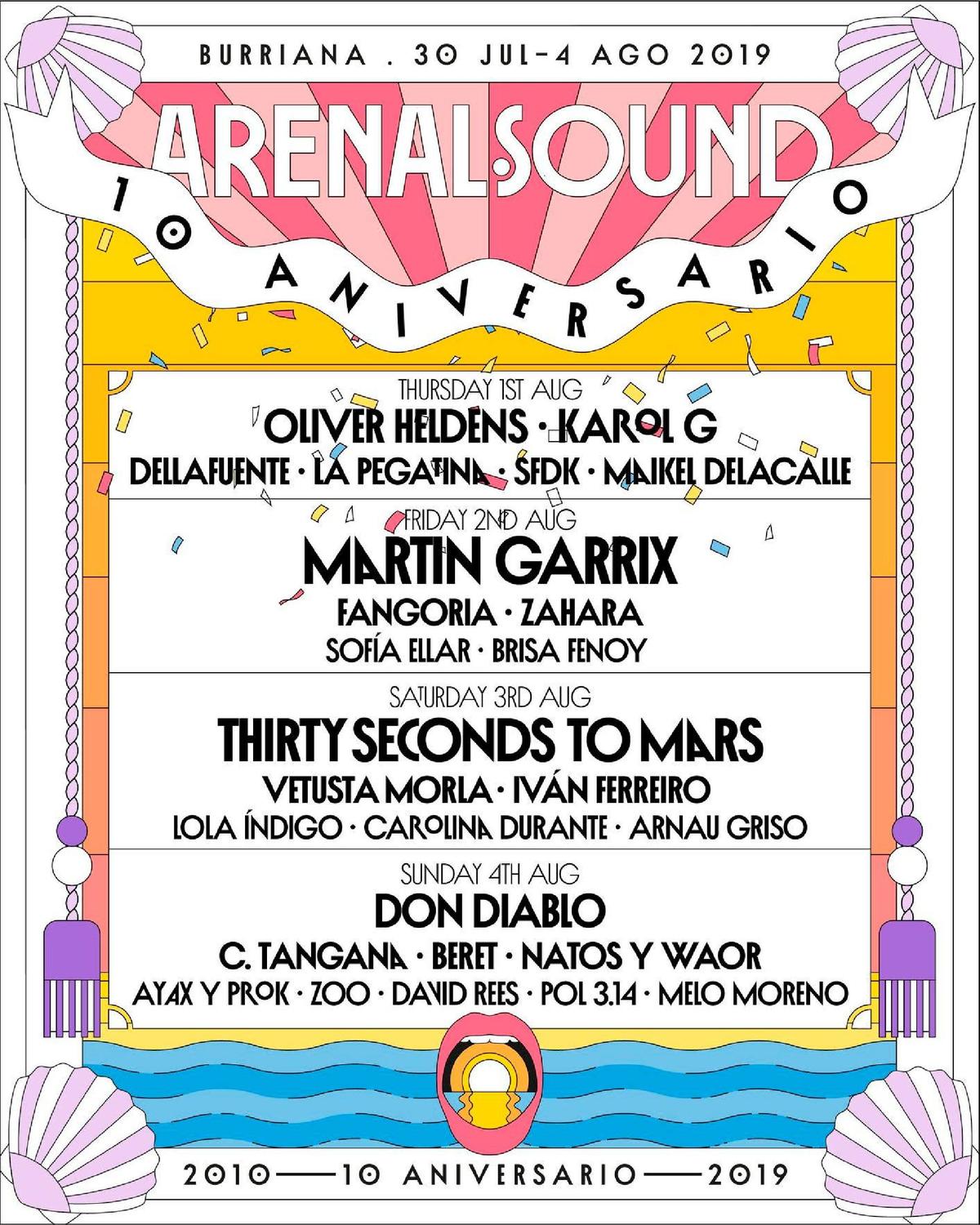 3. ROTOTOM SUNSPLASH 2019
The 26th Rototm Sunsplash festival will take place from August 16 to 22 in Benicàssim. They themselves define this festival as the essence of "the promotion of peace, equality, human rights and social justice" where they justify that "they have always been present in our way of understanding, not only the festival, but life. "In addition to promoting music in its different aspects, throughout its history they have placed special emphasis on making visible those values ​​that make it possible for a society to advance in the fairest and most equitable way possible, building in the small microcosm in which, year after year, the concert venue becomes the Rototom Sunsplash.
Some of the confirmed artists and groups are: Queen Ifrica, Israel Vibration, Busy Signal, Reemah and Itaca Band.
7 days festival ticket: from € 150
Festival Fees plus Camping: from 190 €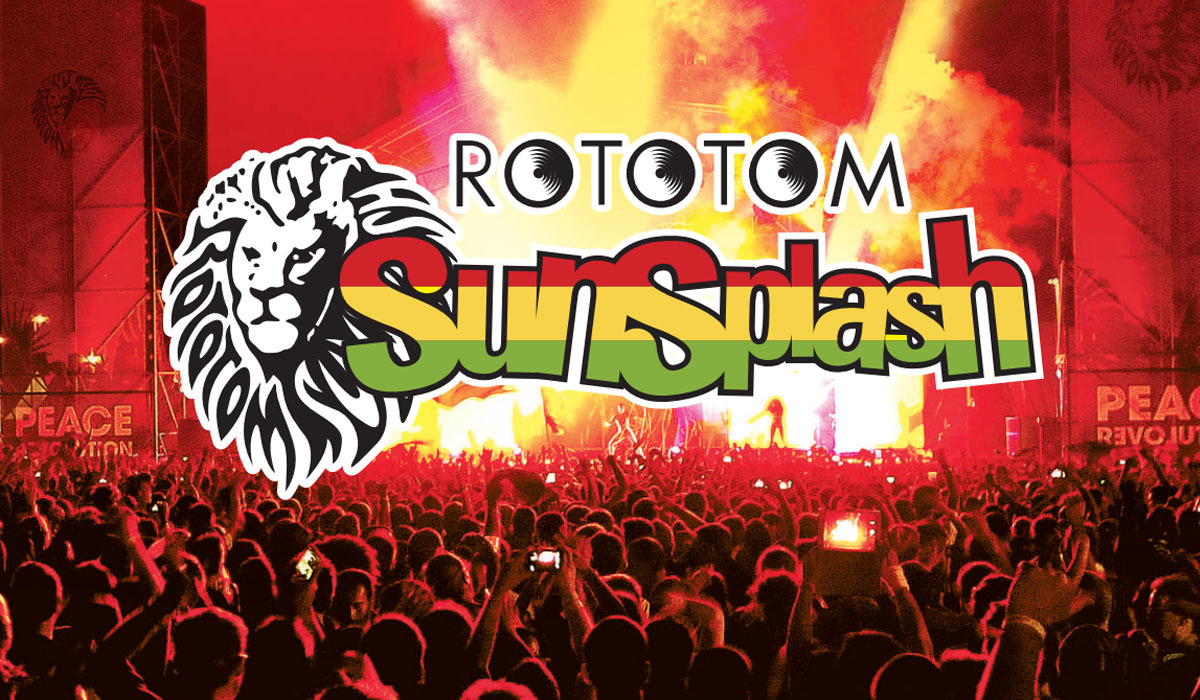 4. MEDUSA SUN BEACH FESTIVAL 2019
The Medusa Sun Beach Festival will be held from 7 to 12 August at the beach of Cullera in Valencia. After its last edition, the Medusa has positioned itself among the summer festivals with a higher level of participation, about 40,000 attendees and a very promising poster. Afrojack, LASGO, Dimitri Vegas and Richie Hawtin, preside over the many confirmed edges.
The theme of this fifth year? Wonderland, will be dressed in a magical world that will color the performances of the major components of the poster.
General payment: € 75.00
Premium subscription: € 210.00
Day ticket: From € 47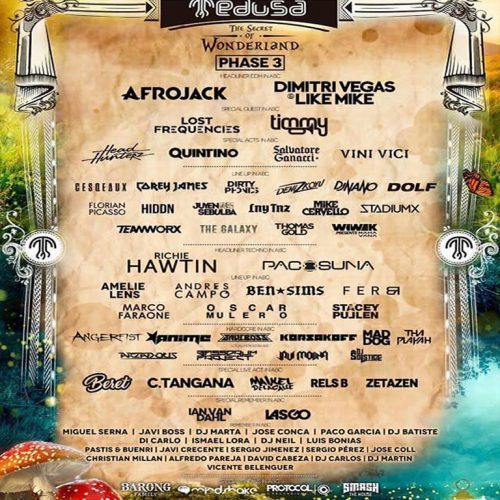 Monuments, restaurants and local foods
Clermont-Ferrnad, located in Auvergne a green and peaceful region, is the perfect place if you want to discover France in an unusual way.
Morocco by car. The full itinerary of a car trip in Morocco.
Go through 4 different countries and visit new places, cultures and ways of life in a 12 days road trip accross Europe.